So for this second day of our Book Advent, we're looking back on one of our favourite events from this year's festival, which could prove inspirational both in terms of reading material and your Christmas shopping!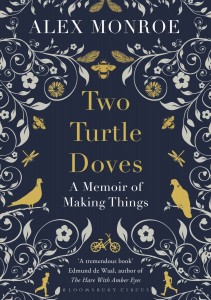 Celebrated jeweller Alex Monroe joined us this summer to talk about his book, 'Two Turtle Doves: A Memoir of Making Things', which traces Alex's carefree, adventure-filled childhood in Suffolk, and his path to becoming a designer and creator, interspersed with snippets from his sketchbooks and photos from his workbench. Having read and thoroughly enjoyed 'Two Turtle Doves' (check out my review here), I was eager to meet its author and hear more of his stories. Alex regaled us with some of his favourite episodes from the book and gave us a fascinating insight into his day-to-day work in the jewellery world.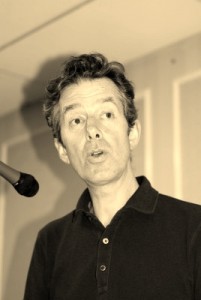 What was great to see at this event was the diverse mix of people watching and enjoying this event – from those who were already fans of Alex Monroe jewellery, to those who were unfamiliar with Alex's work but wanted to share in the nostalgia of an idyllic Suffolk childhood, to those who just wanted to try something a bit different! All were enthralled and entertained, and I'd hazard a guess that a few Alex Monroe pieces make it on to Christmas lists this year as a result!
Take a look at Alex's beautiful designs on his official website – www.alexmonroe.com