Don't panic but it's only twenty days until Christmas! I heartily sympathise with those now saying 'what?! B-b-but I haven't done half my Christmas shopping yet!' Seriously though, don't panic because today brings plenty of inspiration for the odd stocking filler or a beautiful gift set. The 6th door on our Book Advent calendar reveals Carol Ann Duffy's Christmas poetry books.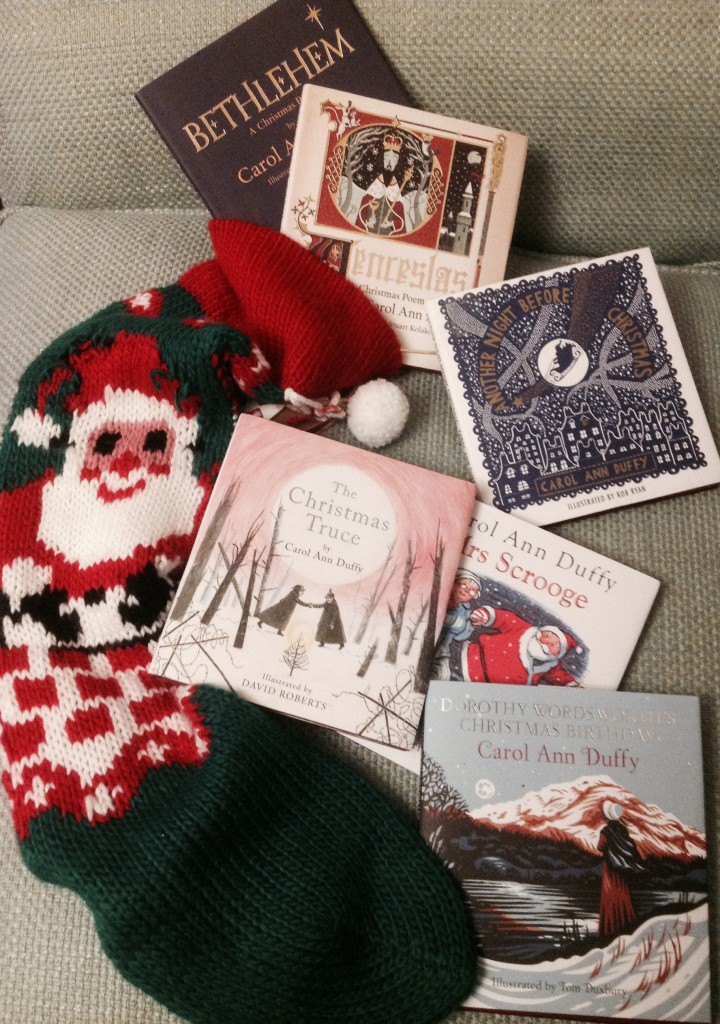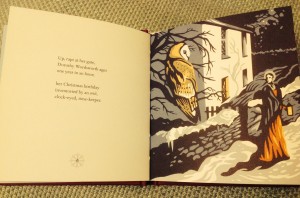 These gorgeously illustrated little books each tell an original poem from our Poet Laureate, Carol Ann Duffy. This year's is Dorothy Wordsworth's Christmas Birthday. Previously she has written Wenceslas, Bethlehem, Mrs Scrooge and Another Night Before Christmas which all offer a new perspective on classic festive narratives.
Like many people of my generation, I first came across Duffy's work when I had to study her poetry at school. Sadly this can have a detrimental effect on one's opinion of certain pieces of literature (stand up and take a bow Lord of the Flies). Duffy's work however, stood the ultimate test in that studying her poetry left me wanting to read more. She has the rare gift of being able to pen descriptions and phrases that pinpoint something that was so intangible but that you always knew was there.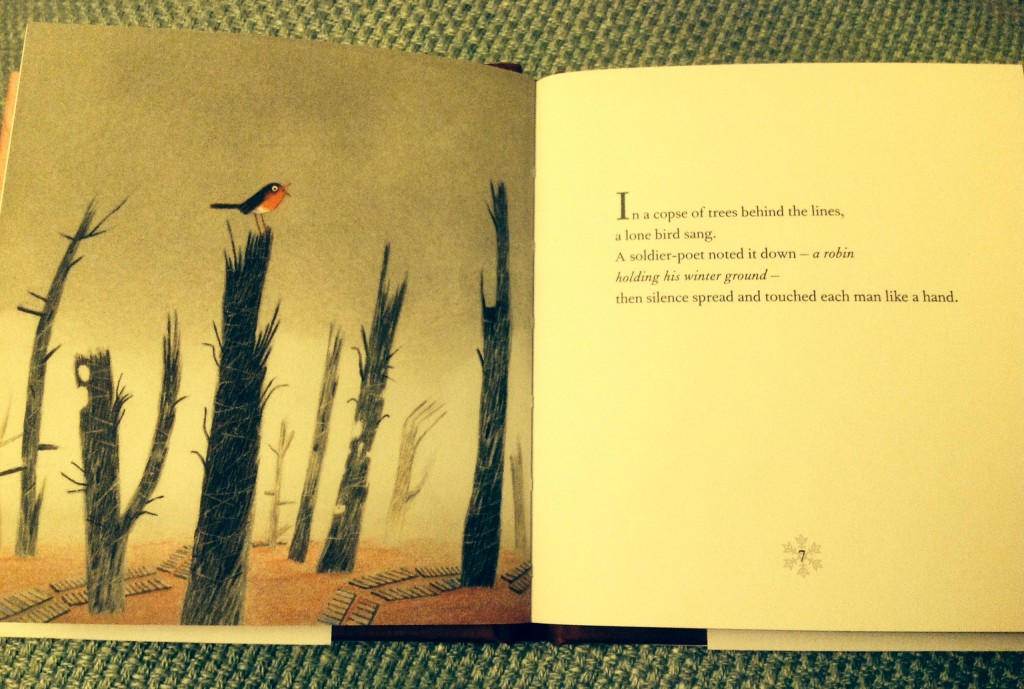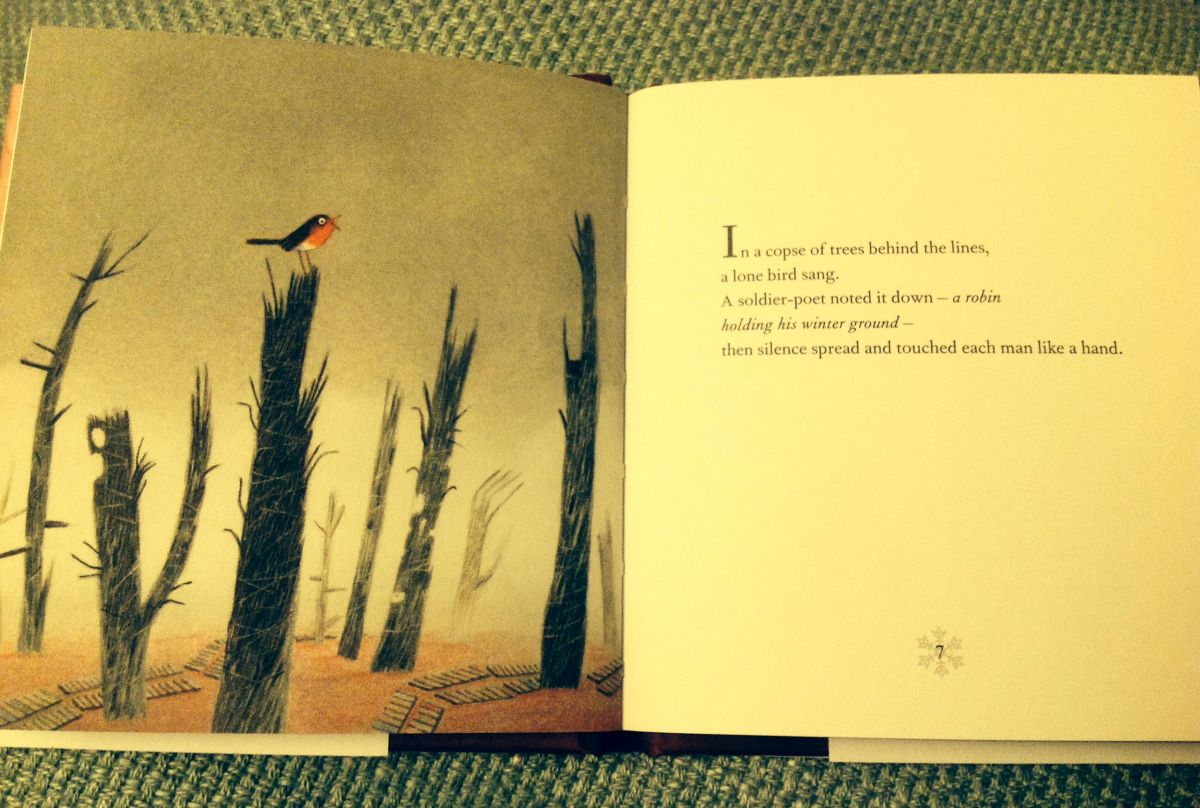 My particular pick for this year, in which we are commemorating the centenary of the beginning of the First World War, has to be The Christmas Truce. This poem, illustrated by David Roberts, remembers Christmas in 1914 in which an unlikely peace was  found in No Man's Land. Unlike the Sainsbury's advert, which has caused some controversy for showing quite a sanitised portrayal of the event, Duffy's poem doesn't shy away from the reality of war:
And all that marvellous, festive day and night,
they came and went,
the officers, the rank and file,
their fallen comrades side by side
beneath the makeshift crosses of midwinter graves. . . 
The carol singing, football playing and present swapping feature, but so does the burying of fallen soldiers. We don't forget that these are 'Men who would drown in mud, be gassed, or shot, or vaporised/by falling shells, or live to tell'. Duffy's telling of the truce doesn't let you forget that all the time the soldiers were surrounded by death. By alluding to the horror of war, the truce becomes all the more poignant and the fragile period of peace all the more miraculous.
From a Santa whose 'eyes [. . .] knew how to give without counting the cost' in Another Night Before Christmas, to the 'raw cry of a new life in Bethlehem, to the 'miracle then,/fanfared in,' by the King in Wenceslas, all of Duffy's little books get to the heart of Christmas. She brings us new perspectives on classic stories that make them so pertinent to our contemporary society. They make the perfect Christmas gift but I can guarantee that you won't be able to resist reading them before you pop them under the tree!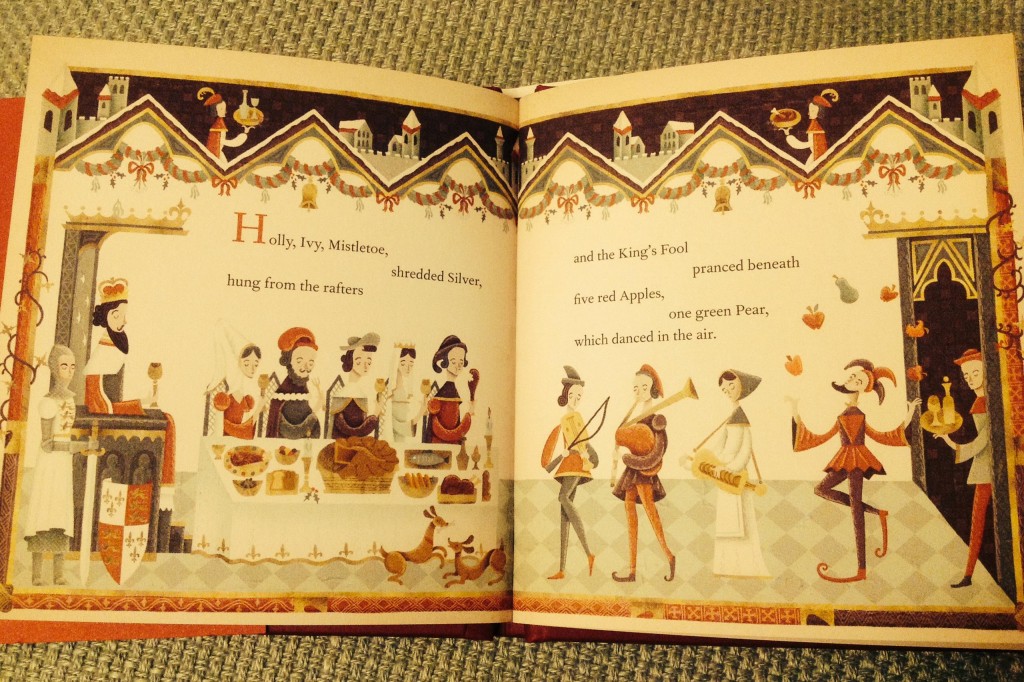 Bookish love,
Hannah