There's a real treat behind our 'Book Advent' door today ! We are very excited to share a special announcement with you for next year's festival…we can now reveal that we will be joined by bestselling novelist Adele Parks!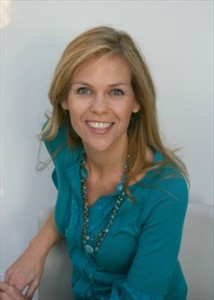 Adele is an established and much-loved novelist, with 14 bestselling titles to her name and a legion of devoted fans, who leap on her gripping and heartfelt stories of love, loss, family and friendship. Her books have been translated into 25 languages and in 2011 she was chosen as a judge for the Costa Book Awards.
Her latest book, 'Spare Brides', saw her moving away from the contemporary settings which she usually favours and following four young women in the aftermath of the First World War, as they struggle to deal with the emotional and social pressures of the period and look to an uncertain future. It may seem a world away from the everyday issues faced by the modern female characters in Adele's other work, but at the heart of her writing lies a profound understanding of the wishes, worries and desires that rule our lives, whether in 1920 or 2014.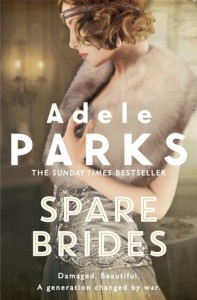 As well as pursuing her own writing, Adele is a passionate campaigner for reading. She is an ambassador for the Reading Agency's Six Book Challenge, which helps to encourage new or unconfident readers to discover books and develop their literacy skills.
We look forward to welcoming Adele at the 2015 festival – whether you're already a fan of her work, or you'd like to find out more about her and her novels, this is sure to be a must-see event!
You can follow Adele on Twitter here.
To find out more about the work done by the Reading Agency, visit their official website: www.readingagency.org.uk.
Tomorrow's door will reveal another special guest at next year's festival – be sure to visit our website or subscribe to the blog to make sure you don't miss it!