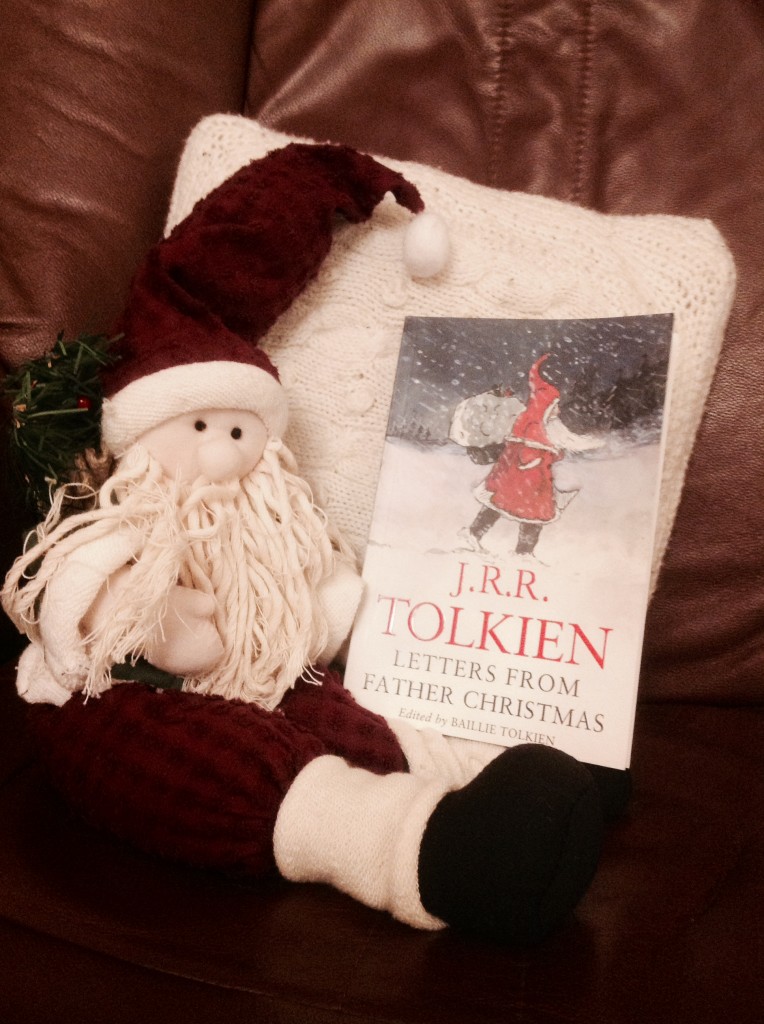 Today the final film in The Hobbit trilogy is released and so hiding behind door number 12 is the rather lovely Letters From Father Christmas by Middle Earth's creator J.R.R Tolkien. Edited by Baillie Tolkien this compilation of letters written to Tolkien's children is a pure delight from start to finish.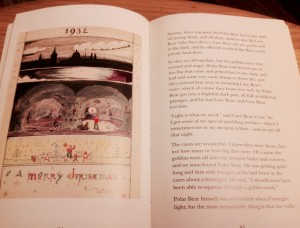 Beginning in 1920, Tolkien's children received beautifully written and illustrated letters from Father Christmas. The letters continued through to 1943 when we have a rather poignant goodbye to Tolkien's youngest Priscilla as she grows too old for Santa to visit. Some years there's several short missives, some there's epic recounts of goblin attacks, present-based disasters and everyday happenings in the North Pole. We meet Father Christmas' assistant the North Polar Bear who's always getting into scrapes, causing disasters and then saving the day. Of course there's also elves, but they are joined by the likes of Snow-men, cave-bears and Red Gnomes.
All the original letters are pictured in the book, displaying the beautiful writing and pictures that Tolkien took so much time over for his children. They are a lovely insight into the family life of one of our greatest ever fantasy writers. We really get a sense of how much he loved to create new worlds, creatures and languages, and in the wry comments of the North Polar Bear we have a taste of his fun sense of humour.
This is a gorgeously festive book that you'll bring out year on year, we love it!