Only a week to go until Christmas but with #BookAdvent we're already bringing you so many delights! Today we are thrilled to announce that acclaimed novelist Esther Freud will be joining us next June. Esther was actually the first author talk I ever went to, several years ago in Ipswich Waterstones. I was only about 16 and I loved it! How brilliant that eight years on and with many author talks under my belt as both organiser and audience member, I get to listen to her again and I'm just as excited! Who better to tell us more than Festival Director Meg Reid:
I'm absolutely delighted to announce that Esther Freud will be appearing at our festival next year.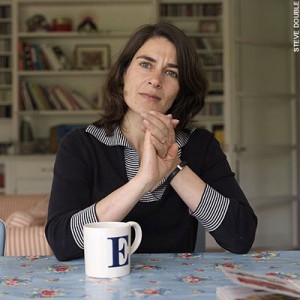 In August I heard Esther talk about her latest novel Mr Mac and Me at the Edinburgh International Book festival. She held the audience enthralled as she told us how, some years ago, she had bought a house in Walberswick and how when she and her family moved in they found it stuffed full of the previous owner's property. All the cupboards and drawers were filled with letters, bills and other memorabilia. Even more intriguingly these were not the only things left from the past. she found that the house was also haunted. Out of her time in that house has come the novel Mr Mac and Me which weaves fact and fiction around the stories of the ghost and Charles Rennie Mackintosh's stay in Walberswick. (Sad coincidence that the timing of the book's publication was near to the fire which partly destroyed Macintosh's greatest architectural design,The Glasgow School of Art.)
I've enjoyed Ester Freud's novels for years. I used to run a theatre company so found Lucky Break Freud's novel about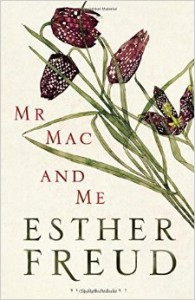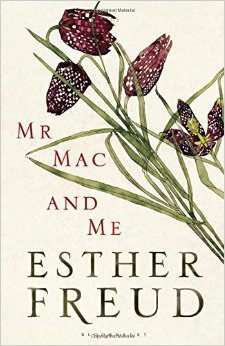 young students at Drama school very absorbing and an authentic reminder of the ambitions and dreams and fears of actors. Freud's novel The Sea House is definitely on my personal favourite novels list. Although I already own a copy, when I saw it in an Oxfam book shop I couldn't resist buying a second copy just in case the first went walk about as one's favourite books often do! I'm really looking forward to hearing Esther again on 27 June 2015, see you there!
By Meg Reid
You can find out more about Esther and her wonderful books on her website and you can also follow her on Twitter.