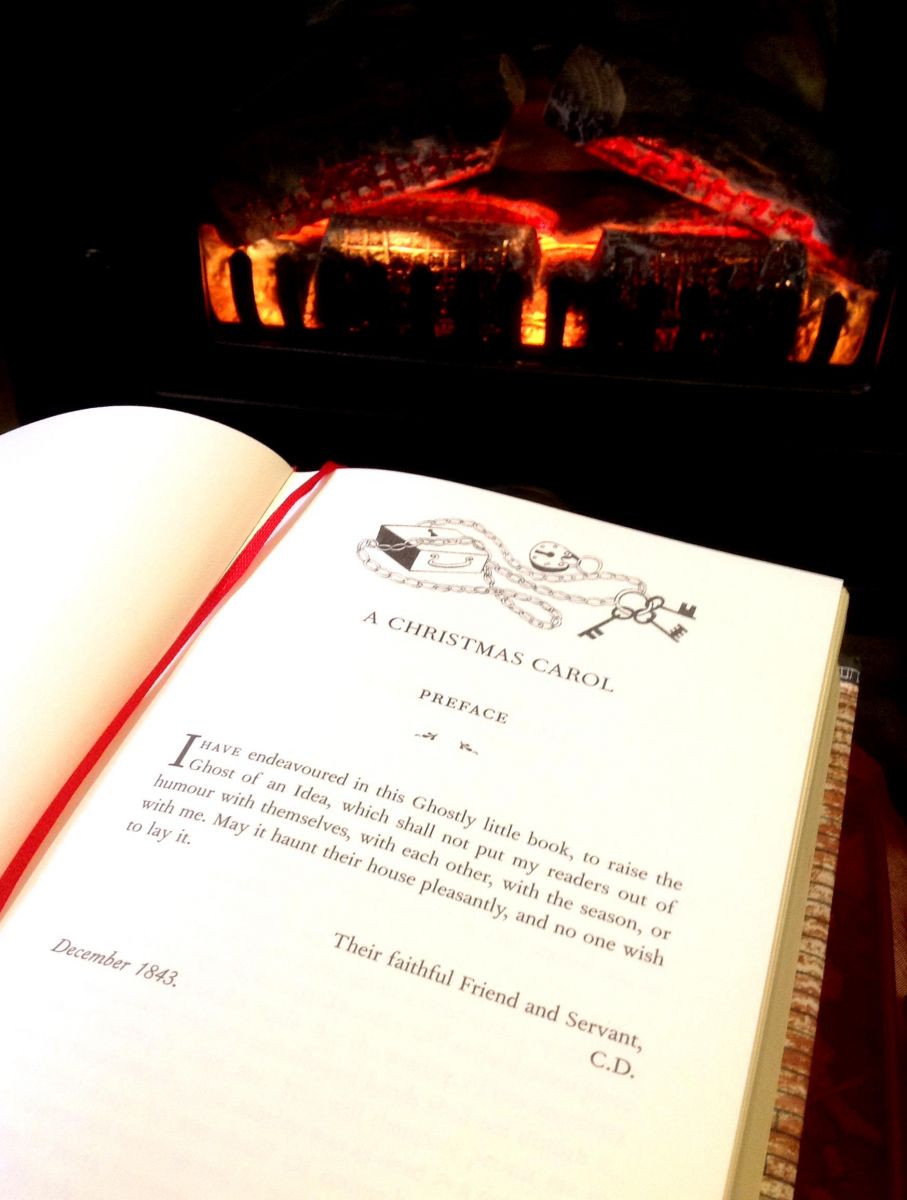 Well, it wouldn't really be a proper #BookAdvent without Dickens' classic A Christmas Carol. First published in 1843, the story has seen many film and TV adaptations over the years but nothing truly beats the original text. This slim volume, more a long short story than a novel, was a runaway success when it was first released to Victorian Britain. I'm sure most of you will be very familiar with the story of the tight-wad, bah humbugging Scrooge who receives some ghostly visitations to show him the error of his ways and the joy of Christmas. Return to the original text however, and at its heart you will find a strikingly prominent social conscience. Just listen to this despairing speech of Scrooge's dead friend Jacob Marley:
"Business! Cried the Ghost, wringing his hands again. 'Mankind was my business. The common welfare was my business; charity, mercy, forbearance, and benevolence, were, all, my business. The dealings of my trade were but a drop of water in the comprehensive ocean of my business!"
We can easily read it and think 'oh but that's a classic moralistic story from the times of workhouses and slums', but actually the issues of poverty and inequality are very much still with us, and in this season of overindulgence it's good to be reminded and challenged. In our commercial, work-driven whirlwind this story helps us to put things in perspective by showing the enduring goodness and fulfilment of family, kindness and generosity. And, at the end of the day, who can fail to like a story with such brilliantly named characters as Fezziwig and Cratchit and the excellent line: 'waking in the middle of a prodigiously tough snore'?
I have a rather delicious Vintage Classics volume full of Dickens' Christmassy stories, which I shall be dipping into in-between final preparations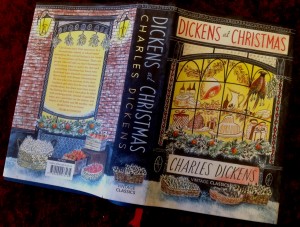 for tomorrow. Most houses probably have a copy of A Christmas Carol lurking on a bookshelf, or if not, pop to your local bookshop and pick one up because it's the perfect way to while away a couple of Christmas Eve hours.
We do hope you've enjoyed this #BookAdvent treat, we've loved hearing your responses to our picks on Twitter and Facebook. Hopefully we've inspired you with some new reading material, helped you to reminisce about our 2014 festival and got you suitably excited for our 2015 line-up. There's only one thing left to say…
MERRY CHRISTMAS!
See you in 2015!
Bookish love,
Hannah and Rosie
p.s We hope you find a book or two in your stocking, do tweet us them!