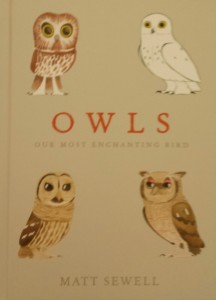 Our advent pick today comes courtesy of Will Macgowan owner of Felixstowe's independent bookshop Stillwater Books Limited. We asked Will to choose some of his favourite books published in 2014 to provide some gift inspiration for you all. More of Will's recommendations are to follow so keep checking back (or subscribe) so you don't miss out!
Owls is the most recent instalment in Matt Sewell's bird books. His eye-catching, whimsical watercolours are accompanied by a brief description. Keep an eye out for the tropical owls section! The appeal is broad – this is a book for bird watchers, art fans, adults and children alike. As the author says 'it's simple: everybody loves owls'…and me, just a little bit more now! This is a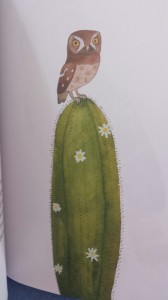 creative tribute to the wonderful owl and is beautiful and enduring. Through Sewell's descriptions we learn to love each bird for its own unique personality. You are left in wonderment at how spectacular and varied these creatures are…but most of all you are left with a smile on your face – it really is a book that evokes pure joy!
 Don't forget to pop into Stillwater in Hamilton Road, Felixstowe for your Christmas shopping, if they don't have it then there's a very quick ordering service available!
Tomorrow we'll be exclusively revealing one of the fabulous authors coming to the festival in June 2015, make sure you don't miss out!