So – you've spotted some flyers for this year's festival, you've visited our website and you've checked out our fabulous programme…but you find yourself a little overwhelmed by the choices on offer. Never fear – help is at hand from Festival HQ! Over the next few weeks leading up to the festival, we'll be dedicating a series of posts to specific themes, styles and genres, in order to give you a handy guide to what's on and help you plan your festival weekend.
In our first post, we've decided to showcase the wonderful poetry events in this year's schedule. Whether you're a budding Bard yourself, or just love reading rhyme, you're bound to find something to enjoy amongst our great selection of poetry readings and workshops…
Why not start off your festival weekend by meeting some local poets? On Saturday 27th June, 2-3pm, we'll be joined by the Felixstowe Café Poets, who meet once a month to share and discuss their own work, and those of other writers they admire. Expect an informal setting and stimulating conversation!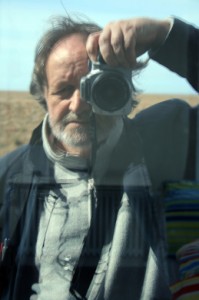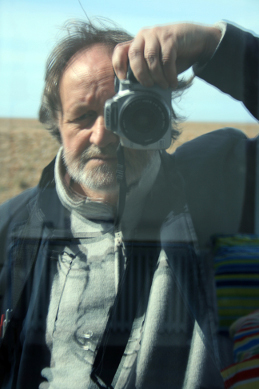 Meet another local poet, Jim Nind, on Saturday evening, 7-8pm. Jim is a Felixstowe-based writer, academic and photographer, and he'll be sharing his exciting new work, Solvitur Ambulando, with us. This prose poem follows the route from Felixstowe to Felixstowe Ferry, and is accompanied by Jim's own fine-art photographs, a selection of which will be shown whilst Jim reads from the book. Whether you've taken the walk to the Ferry yourself or you're a stranger to Felixstowe, this is bound to be a fascinating journey to follow!
We asked Jim a couple of questions ahead of the festival, to find out a little more about him…
What are you looking forward to at the festival?

For me the Felixstowe Book Festival is an opportunity to feel myself part of a creative community of readers and writers.

Name your 3 'desert island' books.

1. JRR Tolkien's 'Lord of the Rings'  as an invocation of the spiritual journey;

2. TS Eliot's 'Four Quartets'  as a reminder of the spirit of exploration needed;

3. Richard Bach's 'Jonathan Livingston Seagull' as inspiration to the 'good faith' necessary to begin the journey at all.

What are the best and worst aspects of your job as a writer?  

For me writing is a process of meditation upon life's challenges dilemmas and rewards. At worst writing takes you down to dwell within the deeper places to perform a forensic examination of despair; at best it engenders reasons to hope, provides a vehicle to share that hope and a means to establish consonance with others on the journey.
Sunday will bring more poetic treats…from 10-11am in the Library, we'll be joined by poet Mark Brayley, who will be running a workshop on 'Performance and the Page'. He'll offer his wisdom and advice on how to create poetry that is as effective when performed as when read on the page. Come along for some fantastic practical tips on how to develop your personal poetic style.
From 11.30am-12.30pm, enter the brilliant, fantastical world of poet Damian Le Bas… Between the misted hill-forts and flint mines of Albion, and the hard-strung horses and binarybred-bulletin shocks of the Gypsy present, there's a place where the living and dead might have difficult souls. Damian has had his work featured in the Times Literary Supplement, Magma and The Junket, and has written journalism for The Guardian, GQ, the Literary Review and the Jewish Quarterly. Born into a large Romany Traveller family, he has edited Travellers' Times, a long-running magazine and website for Britain's Romani and Traveller people, since 2011.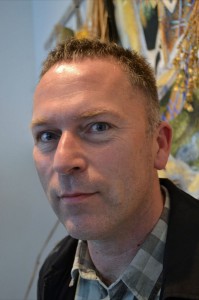 To round off our poetic extravaganza, why not take inspiration from the past, and hear author and poet Philip Terry talk about his work from 4-5pm, including his modern translation of Danté's Inferno, which shifts the action to the University of Essex in the 20th and 21st centuries. The book was heralded as an 'Independent Poetry Title of the Year'. Philip will also be discussing his novel tapestry, which follows the story of the nuns who created the Bayeux Tapestry. This is sure to be an engrossing mix of old and new, and poetry and prose.
So there you have it! Hopefully that's whetted your appetite for our poetical programme, so what are you waiting for? Visit our event pages to book your tickets now!