We are in the process of arranging our 2015 programme so keep checking back for details. In the meantime, have a peruse of our 2014 events to whet your appetite…
Fiction
From historical fiction to crime, short stories to dystopian crossover fiction, we have lots of exciting fiction events this year. These are a brilliant opportunity to meet your favourite authors or discover some more books for that ever-increasing 'to read' pile!
Saturday 10:30-11:30 His Lordship's Library £6 (£4)
Boats and Books with Julia Jones
Julia joins us to talk about her Strong Winds children's adventure stories and her biography of detective novelist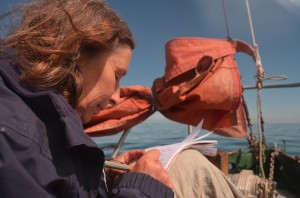 Margery Allingham. . Born in Woodbridge and educated in Suffolk, Julia knew she was fantastically lucky that her parents owned Arthur Ransome's former yacht Peter Duck. She ran a bookshop in Essex and found herself re-publishing detective novelist Margery Allingham's WW2 testimony, The Oaken Heart. She wrote Margery's biography and eventually inherited all Margery's father's papers – a bequest that developed into Fifty Years in the Fiction Factory. Meanwhile she and her partner repurchased Peter Duck. Now she sails once again from the River Deben with her children and grandchildren.
Saturday 11:30-12:30 Elizabeth Suite £6 (£4)
Liz Trenow
A lifelong fascination for silk, a scrap of unique royal wedding dress fabric found in a textile archive, and the memory of two nights in a former mental asylum – Liz Trenow will describe how she sewed these threads of experience into the 'patchwork' of her second novel, The Forgotten Seamstress. The mystery at the heart of the novel is how Maria, an East End orphan who spends most of her life in an asylum, managed to acquire the rare and valuable royal silk and how she concealed the dark and unexpected events of her life within a patchwork quilt. Liz will also talk about how her collaboration with the internationally-acknowledged Suffolk-based quilter, teacher and author, Lynne Edwards, MBE, has led to the aspects of the story literally 'coming to life'. Born to a Suffolk family who have been silk weavers for nearly 300 years, Liz was a journalist before turning her hand to fiction. Her debut novel, The Last Telegram was a highly-acclaimed best-seller nominated for a national award.
Saturday 1:30-2:30 Elizabeth Suite free but ticketed
Festival Read: What Was Promised Tobias Hill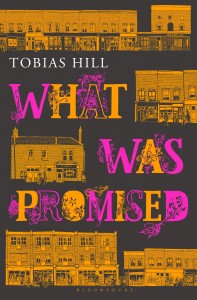 The author of five novels, three collections of poetry and one collection of short stories, Tobias Hill has, among many accolades, been nominated as one of the Best Young Writers in Britain by the Times Literary Supplement, selected as one of the country's Next Generation poets and winner of the International PEN/Macmillan Silver Pen Award. His fifth novel, What Was Promised, is the Festival Read and has just been published to critical acclaim: '…it should secure Hill's reputation as one of the outstanding writers of his generation' (The Observer). Tobias is not able to be with us due to severe ill health; however, novelists Kamila Shamsie and Nikita Lalwani have offered to come to Felixstowe in Tobias' place, to read from and lead a discussion about What Was Promised. Read the book; come to the event, hear and join in with the discussion. Whether you come as part of an established book group or on your own, this is a unique event we know you'll love.


Saturday 3-4 Orwell Hotel Furneau Suite free but ticketed
Kamila Shamsie
We are pleased that Kamila Shamsie will also host a session talking about her own work A God in Every Stone. This is a powerful story of friendship, injustice, love and betrayal against the back drop of the First World War. Kamila is the author of five novels: In the City by the Sea, Kartography (both shortlisted for the John Llewellyn Rhys Prize), Salt and Saffron, Broken Verses and Burnt Shadows which was shortlisted for the Orange Prize and has been translated into more than 20 languages.
Saturday 3:30-4:30 His Lordship's Library £6 (£4)
Ruth Dugdall and Alex Marwood
Alex and Ruth discuss the trials and tribulations of crime writing, and muse on why readers enjoy reading about torture and evisceration, yet can be surprisingly prudish about other things. If you like your bedtime reading to have twists and red herrings, then this is the talk for you. Alex spent a decade as a features writer and columnist for the UK press before turning to writing novels. Ruth's novels explore the psychology and motivation of deviant, sometimes bizarre, behaviour and get inside the minds of ordinary people who act in extraordinary ways.
Saturday 4:30-5:30 Elizabeth Suite £6 (£4)
Karen Maitland
Step back into the dark world of the Middle Ages, a time of toadsmen and sin-eaters, of spies and deadly plagues, where cutting your fingernails could cost you your life. Karen explores the magic and murders which form the background to her medieval thrillers. Karen's historical novels include Company of Liars, The Owl Killers, The Gallows Curse and Falcons of Fire and Ice. She is also one of six historical crime writers, known as the Medieval Murderers, who together write joint murder-mystery novels. Their 10th novel, The Deadliest Sin, is published in June 2014. The amazing and talented film-maker, John Snelgrove, has made a wonderfully atmospheric trailer for Falcons of Fire and Ice. You can view it on Youtube by clicking here.
Saturday 5-6 His Lordship's Library £6 (£4)
The First World War in East Anglian Fiction with Jeff Taylor
The First World War had a presence in East Anglian fiction almost as soon as the war began and it is a presence which continues into the present day. From the work of H G Wells through to that of children's author Michael Foreman, Jeff will summon a roll call of imagined characters who reflect the reality of the time. Some literary surprises are to be expected. Jeff wrote a long running column on East Anglia's rich literary heritage in the Eastern Daily Press.
Saturday 5-7 Felixstowe Library
Meet the Scribblers and discover 'The Lost Sock'
Here is your opportunity to find out about Felixstowe Scribblers and the creative work they do. Join them to watch the first ever full length feature film to be completely conceived, created, filmed and edited in Felixstowe using local actors, locations and extras! Felixstowe Scribblers rose to the challenge to write eleven short episodes of a soap opera for the fledgling Felixstowe TV. Each Scribbler provided ideas that were incorporated into the script. 'The Lost Sock' had a massive Internet following which led to the series being produced as a film and being premiered on the big screen at the Spa Pavilion.
Saturday 7-8 His Lordship's Library Free but ticketed
John Saul and Jan Pulsford
John will read from his innovative fiction to the inventive iPad and iPhone accompaniment of Jan Pulsford. Their collaboration drew great interest at the first Felixstowe Book Festival. John has published four collections of short stories. The Times declared his fiction 'witty and playful', proof 'the short story is being reinvigorated in excitingly diverse ways'. Jan is a songwriter, keyboardist, virtual artist and explorer in music and technology. She wrote and played with Cyndi Lauper and now presents her ambient music online in regular shows to a global audience.
Sunday 10-11 Elizabeth Suite £6 (£4)
Donna Fletcher Crow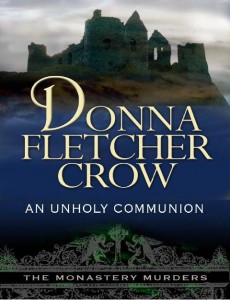 History and Mystery—sugar and spice or oil and vinegar? Donna will talk about her passion for British history, the challenges in getting the ingredients right to give readers a "you are there" experience and still keep the pages turning, and the complexities of developing backgrounds 7000 miles and 7 centuries from home. Donna is the author of 43 books, mostly novels of British history. The award-winning Glastonbury, A Novel of the Holy Grail is her best-known work. She also wrote The Monastery Murders as well as the Lord Danvers series of Victorian true-crime novels and the literary suspense series The Elizabeth & Richard Mysteries.
Sunday 11-12 His Lordship's Library £6 (£4)
Nicola Upson and Ruth Dugdall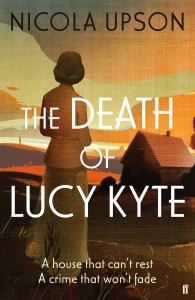 The murder of Maria Marten in the Red Barn, Polstead, is one of the most notorious and enduringly fascinating events in the history of English crime. In The James Version and The Death of Lucy Kyte, Suffolk crime novelists Ruth and Nicola have each explored the characters, circumstances and aftermath of that fateful day in May, 1827. Ruth and Nicola will be in conversation with arts journalist and musician Mandy Morton, who has lectured on the folklore and surrounding traditions of the story. Join three Suffolk women for a lively and enlightening debate on why this unique case continues to intrigue us nearly two hundred years after the murder was committed.
Our thanks to Jackaman's solicitors for sponsoring this event.
Sunday 11:15-12:15 Elizabeth Suite £6 (£4)
And Not Forgetting Brother Eadulf of Saxmundham with Peter Tremayne
'Brother Eadulf has become Saxmundham's most famous fictional character,' says the town's Wikipedia entry. He appears as companion and assistant to Sister Fidelma in Peter's award winning international bestselling historical crime series set in the 7th Century and is often crucial in resolving the mystery. The author will explain why and how he created the character and what Eadulf's role is in the stories that have now appeared in eighteen languages.
Sunday 2-3 Felixstowe Library Café £3 will include a drink
After the Snow with Sophie Crockett
2059. The snow begins to fall. Only the few are prepared. A new ice-age has begun. Born after the snows, fifteen-year-old straggler kid, Willo Blake, has never known a life outside hunting and trapping in the hills. When his family mysteriously disappear, leaving him alone on a freezing mountain, Willo sets off into the unknown to find them. It is a journey of betrayal and violence. A journey of awakening love and humanity. A journey that changes everything he ever thought he knew. After The Snow was long-listed for the Carnegie Medal, shortlisted for the Branford Boase first novel award, and was a Sunday Times, Children's Book of the Week. Join Sophie for a Q&A session about the inspiration for the After the Snow and her writing practice. All age groups welcome.
Sunday 2-3 Elizabeth Suite £6 (£4)
Stephen May
Nicky has always known Russell was rich, but he has no idea how astronomically rich Russell is until his friend drops dead, on his 50th birthday with Nicky as the only witness. For forty years the two men have kept up their friendship, with Russell's birthday offering him an annual opportunity to remind Nicky of how much more successful Russell is. And now Nicky has come up with an uncharacteristically daring plan. If Nicky were to become Russell and leave his old life lying dead on the bathroom floor, then he, his wife Sarah and their daughter Scarlett could start again. Only with better clothes, better hair, better stuff and a better future: everything that money can buy. Especially happiness. But when the foundations of their glittering new existence start to crack, the impact of Nicky's hasty decision begins to be felt by all those around him…Sharp funny, warm and acutely observed, Wake Up Happy Every Day is a novel about dreams and delusions, family and friendship, and what happens if you do actually find the pot of gold at the end of the rainbow. Writer Stephen May will perform a section of his novel and answer questions.
Sunday 3:30-5 Elizabeth Suite £6 (£4)
Maria Jastrzębska and Ziemowit Szczerek
Polish writers Maria and Ziemowit talk about what it means to be a contemporary Polish writer. Is there such a thing as Central or Eastern European writing? What does 'home' mean and can a writer truly belong anywhere? Maria is a Polish-born poet based in the UK. Her most recent collection is At The Library of Memories. Ziemowit is a journalist and prose writer living in Poland. He is coming to the festival from Krakow, Unesco City of Literature, at the invitation of the British Council. His main subject of interest is Central and Eastern Europe. In 2013 he published his fictionalized reportage on Ukraine, Come Mordor and eat us. Maria and Ziemowit will be talking about growing up, migration, travelling and the culture and writers who have influenced them, as well as their own passions and interests. They will be reading excerpts from their latest work in both English and Polish.
Sunday 4:30-5:30 His Lordship's Library £6 (£4)
Diney Costeloe
From the trenches of World War One to a sleepy village in modern England, the dramas and cruelties of the past come back to life…Eight ash trees were planted in 1921 as a memorial to the men from the village of Charlton Ambrose who were killed in World War One. Now the Ashgrove is under threat from developers. Rachel Elliott, a local journalist, is reporting the story and uncovers a mystery…eight men and nine trees. Join Diney to find out more about the writing of her latest novel.
Sunday 5:30-6:30 Elizabeth Suite £6 (£4)
A. M. Bakalar and William Brodrick
William Brodrick and A. M. Bakalar talk to The Times journalist Liz Hoggard about their novels featuring Poles: The Day of the Lie and Madame Mephisto, as well as Polish literature, culture and history. William is the winner of the Crime Writers' Association Gold Dagger for his novel A Whispered Name. His novel The Sixth Lamentation was selected for the Richard and Judy Book Club. A.M. Bakalar was born and raised in Poland and is the first Polish woman to publish a novel in English since Poland joined the EU in 2004. Madame Mephisto is her first novel. Her writing has appeared in The Guardian and The International New York Times. She was the editor of Litro Magazine Polish Issue.
Sunday 8:30 His Lordship's Library £6 (£4)
Bedtime Story
Are you sitting comfortably? Then I'll begin… Join us for the final event of the festival and the chance to hear the finalists of our short story competition. Hot chocolate is, of course, provided and pyjamas are optional!
Non-Fiction
This year we have a fascinating selection of non-fiction events. They're the perfect opportunity to delve deeper into a topic you're already interested in or to learn about an exciting new subject.
Saturday 10-11 Elizabeth Suite £6 (£4)
The Blunders of our Governments with Professor Antony King
From the poll tax disaster to the twenty billion pound faulty NHS computer system, Anthony's book takes a ground-breaking look at three decades of outrageous political mishaps. 'This is an astonishing achievement, that very rare thing, a genuinely original book and an immediately essential guide to the failures of British politics. King and Crewe go deep, without a shred of pomposity or a phrase of false rhetoric.' – Andrew Marr. Anthony King is Millennium Professor of Government at the University of Essex. He writes for The Daily Telegraph, The Daily Mail, The Observer and The Financial Times.
Saturday 12-1 His Lordship's Library £6 (£4)
Guy Fraser Sampson
Guy will be speaking about Cricket at the Crossroads, a study of how racial and class prejudice ran through the game of cricket in the 1960s and 1970s, leading to many injustices. Based on primary research in the archives at Lord's, as well as interviews with former players including England captains, this is above all a warm, human story of the individuals involved, while the story of the shadowy machinations behind the scenes reads like a political thriller. A treat for cricket fans and non-cricket fans alike. Guy is the author of The Mess We're In and the Mapp and Lucia series.
Saturday 2-3 His Lordship's Library £6 (£4)
Helen McCarthy
Helen's book, Women of the world: The Rise of the Female Diplomat, is the first serious attempt to explore the place of women in British diplomatic life since the 19th century. The two World Wars cast women as new players on the international stage. In this fascinating talk Helen traces their influence and experiences as wives, patrons, experts and eventually as diplomats in their own right. Helen is Senior Lecturer in History at Queen Mary, University of London and previously was a Research Fellow of St John's College, Cambridge. Her first book was The British People and the League of Nations.
Saturday 3:30-4:15pm Felixstowe Library £6 (£4)
Dick Moffat
Dick will be talking about his new book A View of Felixstowe From the Bath. This fascinating read tells the story of the Bath Hotel which boasted the beginnings of Felixstowe Cricket, Tennis and Golf clubs and was largely destroyed by the Suffragettes one hundred years ago.
Saturday and Sunday 3pm and 5 pm Delicious Nutritious 31, Bath Rd £10.50
Vintage Tea Parties with Joy Bounds and Dick Moffat
The hugely popular vintage tea parties return this year, this time with a Suffragette theme! Joy Bounds will be talking about her new book, A Song of their Own, which focuses on how local women in and around Ipswich fought to achieve Votes for Women and includes an exploration of the burning down of the Bath Hotel in Felixstowe. She will be joined at the Sunday sittings by Dick Moffat, who has just published a history of the Bath Hotel. Delicious cakes will be provided, including gluten free options.
Saturday 3-4 Elizabeth Suite £6 (£4)
Frank Furedi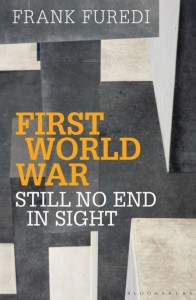 Frank's compelling and ground-breaking book, First World War: Still No End in Sight, offers a unique perspective for the First World War Centenary. Frank, who is Emeritus Professor of Sociology at the University of Kent, argues that the conflict never actually ended because the clash of cultures and ideas still continues to exercise a powerful influence upon public life today. He also tackles the question at the heart of the anniversary – 'why is Britain so worried about commemorating the First World War'?
Saturday Gala Dinner 7pm £26 includes meal, book through Orwell Hotel 01394 285511
Steven Gauge
With the prospect of a traditional mid-life crisis looming, and frustrated with a faltering career in PR and politics, Steven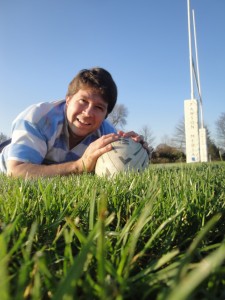 found himself at a local rugby club with a pair of boots but not the faintest idea of how to play the game. At school he had perfected the art of avoiding any sporting activity whatsoever. He ended up as captain of the 3rd worst rugby side in Surrey and his heroic efforts to cajole other deeply unfit men into playing provided the material for a series of books including My Life as a Hooker and A Bluffer's Guide to Rugby. My Life as a Hooker was shortlisted for the British Sports Book Awards and shows how local sports teams can bring a community together as well as help a middle-aged bloke avoid a mid-life crisis. Steven has written for The Guardian and worked with Nick Clegg in the lead-up to the election. He has some great stories to share! (Dress code: Lounge suit for men/smart dress or trouser suit for women)
Sunday 12:30-1:30 Elizabeth Suite £6 (£4)
Alex Monroe
Alex joins us to talk about his memoir, Two Turtle Doves, which reveals how a small curious boy in Suffolk turned into a world famous jewellery designer. It is the story of a life spent making things. Alex grew up in rural Suffolk and showed a keen interest in art and design from an early age. Alex Monroe Jewellery is now an iconic and internationally successful brand, with a huge celebrity following.
Sunday 3-4 His Lordship's Library £6 (£4)
Harry Freedman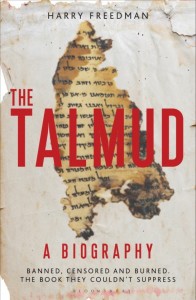 Harry is a writer and academic with a PhD in Aramaic. He will be discussing his book, The Talmud. The story of The Talmud is the story of the Jewish people – a thrilling insight into the Jewish psyche and a devastating account of the history of anti-Semitism. Harry also wrote The Gospels' Veiled Agenda, as well as contributing to The Encyclopedia of Modern Jewish Culture, The Jewish Chronicle, Jewish Quarterly, Judaism Today and The Huffington Post.


Poetry
With great delight we say
Sunday is poetry day!
We have local writers galore,
war, masculinity and much much more.
(Don't worry, all our poets are much better than that.)
Sunday 12:15-1:15 His Lordship's Library £6 (£4)
Peter Wyton
Peter is a poet who has performed at festivals and arts centres from Aldeburgh to the Glens of Antrim. He has won twenty-five 1st prizes in written competitions and his verse has featured on BBC Radio 4's 'Poetry Please' and in the national press. His poem, 'Unmentioned in dispatches' has been selected for the prestigious O.U.P anthology, The Oxford Book of War Poetry. He will be talking about more of his own World War One poetry and also the work of celebrated War Poets.
Sunday 1:30-2:30 His Lordship's Library £6 (£4)
What is Poetry? With Suffolk Poetry Society
Join the Suffolk Poetry Society for a fascinating discussion about poetry. The panel will include Felixstowe resident Florence Cox, performance poet Rowan James, editor of arts website InSuffolk.com, Doug Coombes, and prize-winning poet Caroline Gilfillan.
Sunday 6-7:15 His Lordship's Library free but ticketed
So too have the Doves Gone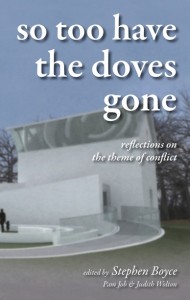 Edited by Stephen Boyce, So too have the Doves Gone is an anthology of poems which reflect on many aspects of conflict, including various wars. Its creation was inspired by the Wilfred Owen Memorial at Ors, in Northern France. The poets will read a selection from their anthology
Sunday 7:30-8:30 Elizabeth Suite £6 (£4)
Comedy of Masculinity with Adrian May
Adrian's Comedy of Masculinity is a new book/CD of songs and poems, taking a wry look at men and masculinity, from 'all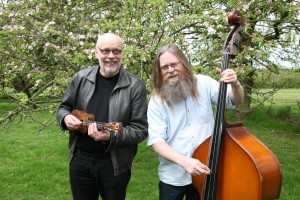 men are bastards' to 'sometimes it's hard to be a bloke' to the plea to 'tenderise not genderise' and beyond. He will perform a selection from the book as part of the duo Face Furniture with Murray Griffin (double bass). Adrian has published two collections of poems and lyrics and has recorded several albums. Songs of his have been recorded by such artists as June Tabor and Adele Anderson of Fascinating Aida. He is also the author of Myth and Creative Writing.
WE ARE SORRY TO ANNOUNCE THAT THIS EVENT HAS BEEN CANCELLED DUE TO ILL HEALTH.