So, we continue our roundup of this year's schedule with a glimpse at the diverse, thought-provoking and gripping selection of non-fiction events that will be taking place later this month. Whether you're looking to delve further into an established interest, or discover a wholly new area, we're bound to have something for you!
You may have read our mini interview with journalist and author Oggy Boytchev earlier this week, and so chances are you'll be as excited for his talk as we are! Oggy will be recounting some of his most astounding and affecting stories from the world of war correspondence, accompanied by two short films. This is set to be a powerful start to this year's festival – don't miss it!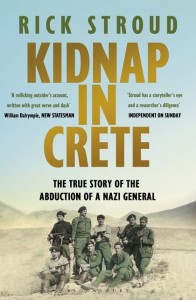 Step back in time to the Second World War with Rick Stroud on the afternoon of the 27th. Rick will be discussing his new book, Kidnap in Crete, which explores the incredible story of the kidnapping of General Kreipe in Crete, and the implications it had for the island and its inhabitants.
Our historical theme will continue with Sara Sheridan, who will be discussing the notion of 'Herstory' – the complex and often troubled role of women from the mid-17th to early 20th century, and the difficulties that we face today in attempting to disseminate that history. This is sure to be a timely and enlightening event!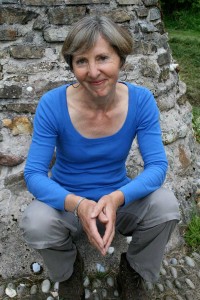 The book festival is a brilliant opportunity to explore our diversity and try something new – why not join storyteller Elly Crichton Stuart on Saturday morning as she explores how the ancient story of Parsifal offers significant and practical lessons for our modern lives. We're also thrilled to be welcoming Romani mult-media artist Delaine Le Bas, who will be in residence during the whole of the festival weekend to show her work – including two of her artistic projects 'Grace in Thy Sight' and 'Safe European Home?' – and answer your questions. Don't miss this opportunity to learn more about the rich Romani history and culture!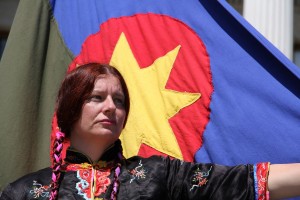 Here at Felixstowe HQ we're very proud of our maritime heritage, and what better way to celebrate it than with a special afternoon of events devoted to sailing and life on the water. FBF Afloat will feature a selection of sailing-related talks, and will be accompanied by shanties from the 'Felixstoweaways'. Set sail for Felixstowe Ferry Sailing Club on Saturday the 27th for this fantastic event!
Fancy something a little closer to home? Philippa Lewis will be offering just that, as she takes a look at the unsung history of the villa, semi and bungalow.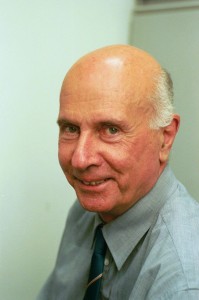 Sports fan? You'll not want to miss sports writer and author Brian Scovell, formerly of Fleet Street, who will be looking at the role of the ghostwriter in sporting biographies.
Got a ghoulish side? Events will take a spookier turn on Saturday night, as we're joined by Ed Nicholls for some Haunted Theatre Tales by Candlelight. Ed, a professional tour guide, will be revealing the unsavoury secrets of some of the oldest Victorian theatres in the country. Come along – if you dare…
As this post demonstrates, we're lucky to be joined by a horde of gifted published writers at the festival, but have you ever wondered how they got there, and who helped them along the way? 'Meet the Publishers' promises to give you an invaluable insight into the publishing world, as we'll be joined by Alexandra Pringle, Group Editor-in-Chief of Bloomsbury, and Patricia Borlenghi, of the Patrician Press. Come along to learn from these industry experts!
Well – we're sure you'll agree that this is a formidable non-fiction line-up! Remember, you can buy tickets to any of these events by visiting our programme pages, or by clicking the individual links above. You can also buy tickets over the phone from the Wolsey Theatre, by calling 01473 295900, or by visiting Stillwater Books in Felixstowe. What are you waiting for?!