Hello Booklovers,
One of the events I've had the most fun organising for this year's festival has to be Stonebird with Mike Revell. I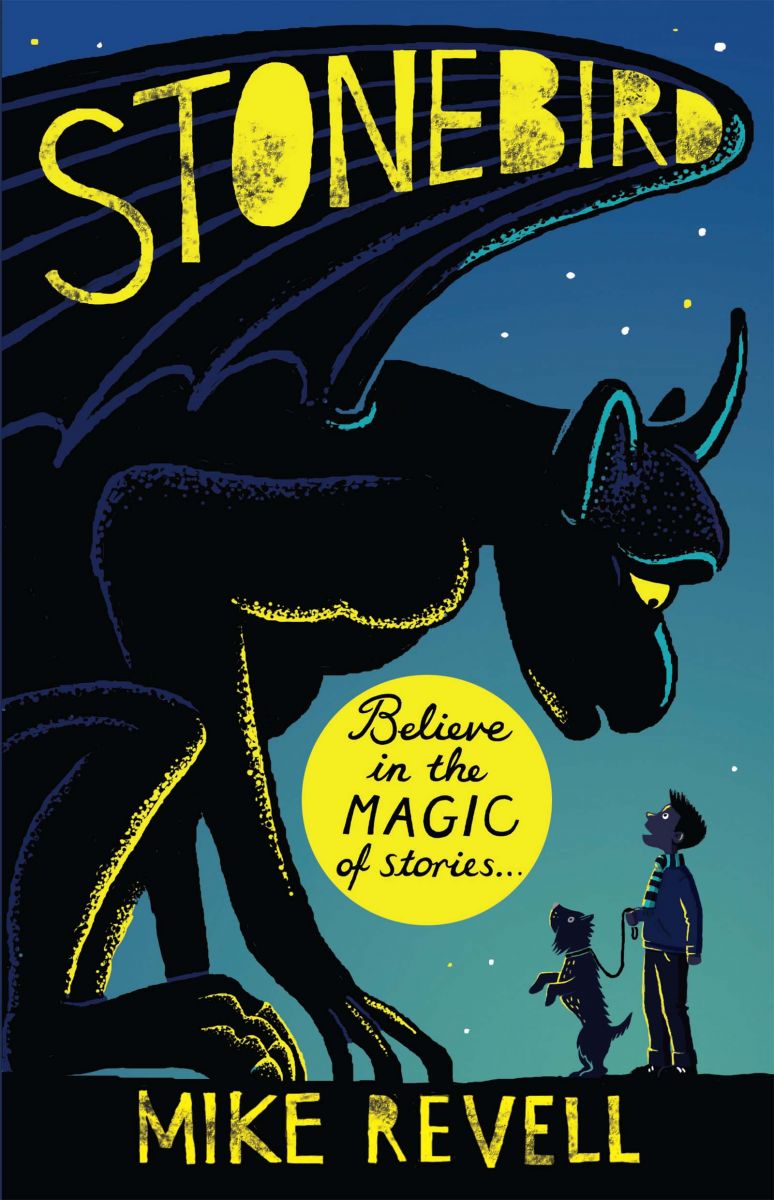 came across this astoundingly good debut novel through Mike's agent (who is based locally), and as soon as I read it I knew we were on to a winner! 'But how to make sure lots of  children really get the most out of both the book and meeting its author?' I thought. Then an idea formed…
Last year we asked Felixstowe Academy's book group to read Sophie Crockett's books and then interview her at the festival. 'Why not give the primary schools the same opportunity in 2015?' I thought. So, several months later and with some help from Felixstowe Library, and book groups at Langer, Causton, Trimley St Mary and Kingsfleet schools, we have a lot of youngsters very excited about Stonebird. They are all thinking of questions to ask Mike and at his event a representative from each will form an interview panel. They're excited, the library's excited, I'm excited and, by the sounds of this mini-interview, so is Mike Revell…
Hi Mike! Only a few weeks to go until we welcome you to sunny Felixstowe, what can we expect from your event?
Stories, magic and gargoyles! I'll talk a bit about what made me want to become an author, the magic of stories, and I'll also read from Stonebird. You'll have a chance to ask me questions about anything, and I'll need your help creating the craziest, scariest, most menacing gargoyle drawing ever!
Yay, how exciting! What are you looking forward to at the festival?
I can't wait to visit Felixstowe – I love the seaside, and with a bit of luck it'll be lovely and sunny. There are lots of fantastic events on, but I'm particularly looking forward to seeing Philip Terry on the Sunday. He was my creative writing teacher at university!
On the topic of the seaside, can you complete this sentence: I do like to be beside the seaside because…
The world feels more alive and fresh and full of magic.
Definitely, a day by the sea is always a day full of inspiration. Now, can you name your 3 Desert island books?
Harry Potter and the Philosopher's Stone, The Graveyard Book, and Skellig.
Fab choices. And finally, what are the best and worst aspects of your job as a writer?
The best thing is that I get to wake up every day and make up stories for a living. I can't imagine anything more brilliant! I'm really lucky to have this as my job. There isn't really anything bad about it, although sometimes I'm sitting inside writing while my friends are out having fun in the sunshine. Writing doesn't have a start time and a finish time like other jobs. When the words start flowing, I'm glued to the computer a lot, whether it's the weekend or not!
Thanks Mike! See you on Saturday 27th June for gargoyle-filled fun!
If you're not already hotfooting it over to Mike's event page to book your tickets, perhaps this rather lovely review from Langer Primary Academy Book Group will persuade you…
We give this book 10 out of 10. We recommend it for a good eight year old reader or older.

The main characters in the book are Liam (aged 11), Liam's mum (who is struggling to cope), Liam's

Grandma (who has dementia), Matt (a bully), Mrs Culpepper (Liam's teacher) and of course the Gargoyle! The story spins a tale about a boy called Liam who has had to move into his Grandma's house with his mum and sister Jess. Liam's grandmother is poorly with dementia and is now living in a care home. Together they are trying to save grandma's life from the cruel disease of dementia. But along the way there are many mysteries and problems to solve!

Liam finds his grandma's diary and he reads it! He finds out a lot about his grandmother through her writing – she used to live in Paris but moved to England during the 2nd World War (a gargoyle followed her to protect her!). Lots of his grandma's thoughts, feelings and experiences are similar to Liam's, especially being bullied.

He discovers the 'protective' gargoyle in a creepy old church and then the adventures really begin…

In our opinion this book is fantastic and we really enjoyed reading it. One of our favourite parts is when Liam and Matt work together to save Liam's grandma and Matt's mum. Another favourite part was when the gargoyle 'attacked' the bullies on the road – Mike did a really good job describing it!

We didn't think there were any parts that we didn't like although some sections are sad and it was tricky to read through those bits. This is a really good book that deals with lots of difficult issues such as loss, dementia and bullying. It is a very thought provoking book that was difficult to read sometimes (because it was sad) that provided us with lots of things for us to discuss in our book club.

Thanks Mike – WE LOVED IT !

By Beyond the Book (KS2 Book Club at Langer Primary Academy)
I whole-heartedly agree and, judging by the feedback we've had, so do all the other book groups reading Stonebird.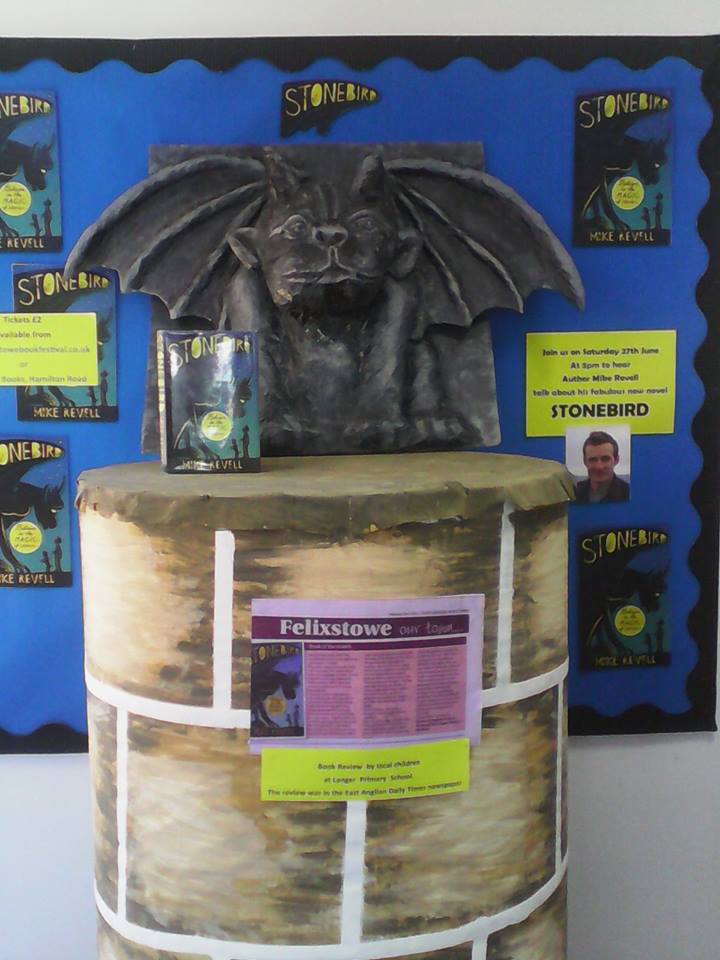 This is sure to be a lively and inspiring event for both adults and children. Tickets are almost sold out so get in there quick to avoid disappointment!
Bookish best,

Hannah

Young People's Programme Coordinator