Hello festivalgoers,

With just a week and a half to go until the festival, we've taken you through more or less every literary genre that our programme will be covering, and so you may be wondering – what's next? Well, for this last roundup post, we thought we'd take a look at some of the events which defy simple categorisation, and which offer something a little unusual.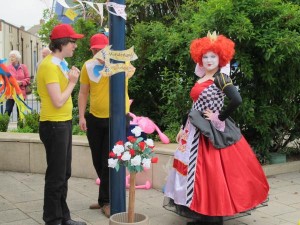 For those of you who passed by the Triangle in Felixstowe town centre last weekend, you may have come across a rather curious sight. We hosted our very own Mad Hatter's Tea Party, in honour of the 150th anniversary of Alice in Wonderland, with special performances and prizes for every child who turned up in their own mad hat! We're pleased to say that there will be more fun, free events to come at the Triangle over the festival weekend itself: we'll be hosting a book swap and a special book trail for children, with clues hidden around the shops in town. These events are free and unticketed, so just turn up on Saturday the 27th between 10am and 4pm to take part!
If you're hankering for another (perhaps a little less mad!) tea party, you'll definitely not want to miss our vintage tea parties! Come along to hear Sara Sheridan talk about her Mirabelle Bevan murder mysteries, all the while enjoying delicious sandwiches and cakes! We'll be hosting two tea parties on Saturday afternoon at Felixstowe Sewing School – get your ticket now to avoid disappointment!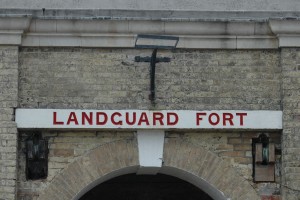 We've also got some fantastic events going on before the festival weekend. This Saturday head down to Landguard Fort for 'Crossing Borders', a multi-arts event with music, drama, stories and food – all celebrating East Anglia's diverse communities. There'll be belly dancing, Chinese shadow puppets, pirate workshops and much more! Normal entrance fees to the Fort apply, but under 12s go free! You can find out more on the official website here.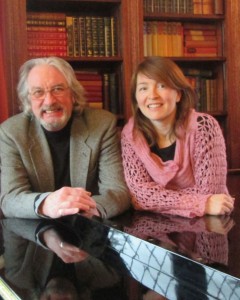 There'll be more music to be heard at 'A Midsummer Day's Dream' on the 24th of June – a special afternoon performance hosted by Music in Felixstowe which will explore the ways in which authors, playwrights, composers and songwriters have captured the beauty of summer in their words and music, with well-known actor Brian Ralph and local actor-singer Emily Bennett.
As many of you will know, one of the central themes for this year's festival has been 'In the Margins' – it's the subject chosen for our short story competition, and has informed many of our events. We're also lucky to be hosting a one-off art exhibition featuring works produced by a local art group, and inspired by this theme. The group's paintings will be on display at the Orwell Hotel throughout the festival weekend – we can't wait to see them!
Our artistic streak continues with illustrator Bee Willey, who will be taking us into her creative world on Sunday the 28th, 2.30-3.30pm. Bee will offer an enchanting glimpse into the development of her illustrated characters.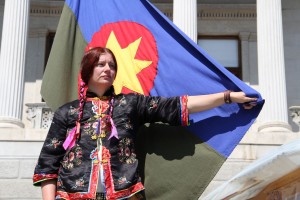 We're delighted to have one artist in residence with us for the whole of the festival weekend. Delaine Le Bas, an English multi-media artist from a Romany background, will be presenting two of her artistic projects during the weekend: 'Grace in Thy Sight' on Saturday the 27th, 6.30-7.30pm, and 'Safe European Home?', on Sunday the 28th, 5.30-6.30pm. She will also be bringing her own archive of artistic material and books, which offer a fascinating insight into the culture of Romani people and other Travellers. Come along to meet Delaine, chat informally and find out more about her work!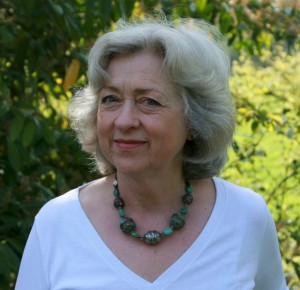 Don't forget that a number of our speakers will be including film and photography as part of their talks over the weekend. War journalist Oggy Boytchev, who will be kicking off the festival on the morning of Saturday the 27th, will be sharing two short films with us – offering a unique insight into life in the world's most dangerous places. Meanwhile, Philippa Lewis' exploration of 'Everyman's Castle', the history of the humble semi, villa and bungalow, will be accompanied by a rich selection of images – on Sunday the 28th, 11.30am-12.30pm.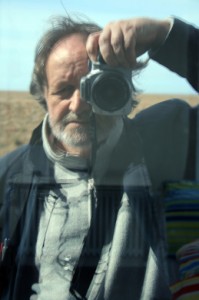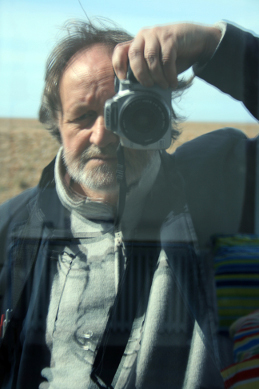 It wouldn't be right if the festival didn't celebrate our seaside heritage, and what better way to do so than with a fun afternoon of sailing-themed talks at Felixstowe Ferry! FBF Afloat will feature author Tony Smith, yachtsman Dick Wynn and illustrator Claudia Myatt, as well as sea shanties from the 'Felixstoweaways', on Saturday the 27th, 3-5.30pm. Continue this watery theme into Saturday evening (7-8pm) with Jim Nind, Felixstowe-based writer and academic, who will be sharing his prose-poem Solvitur Ambulando, which follows the walk from Felixstowe to the Ferry. The reading will be accompanied by Jim's own beautiful fine-art photographs of the route.
 So there you have it! Whether you see the festival as a chance to hear a favourite writer speak, or if you view it as an opportunity to try something completely different, we're bound to have something for you! You can find out about more of all of these events in our Programme pages here.