Judging by all the very lovely comments made on the feedback forms you really enjoyed the 2015 Felixstowe Book Festival, so you'll be happy to know plans are already under-way for 2016. The all important dates to put in your diary are 25th and 26th June 2016. Invite all your friends and relatives to come to Felixstowe that weekend to enjoy the fun!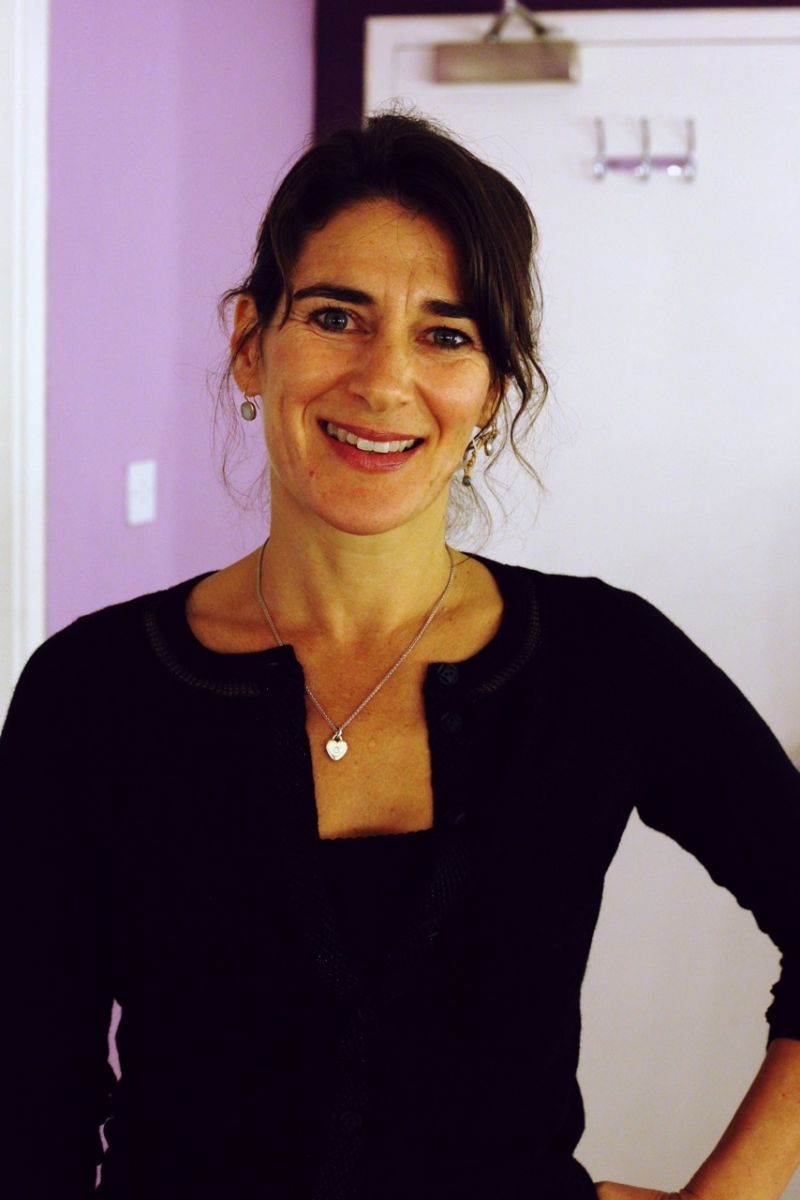 Big news for our Festival is that Esther Freud has agreed to be our Festival patron! A lovely coup and endorsement for us. To keep you in touch with with more exciting news and plans for 2016 I'll be writing a Festival Director's diary once a month on the blog. This will take you behind the scenes to give you an insight into how we create Felixstowe Book Festival.
So what happened in July after the festival weekend?
One of the most important July events was a party to thank all our wonderful volunteers. Without them the festival simply could not happen. Thankfully everyone seems to be willing to stay onboard for next year. There was also a fair amount of tidying up admin to do- authors to thank and pay, detailed reports to write for funding bodies, collating the feedback comments, finding out how many books and festival bags we had sold and, of course, the accounts.
There was also the matter of deciding on a festival theme for 2016 as authors and publishers were already asking about taking part. So I can let you know that the 2016 festival theme will be "Gateways". This theme is inspired by Felixstowe's position as the gateway for goods coming into the UK from all over the world through our port. However "Gateways " has many interpretations- more of that next month – so has possibilities for many different events. I choose some of the authors who come to the festival just because their books are a good read but it is useful to have a theme running through the festival.
In August I went off to enjoy someone else's festival- the Edinburgh International Book Festival…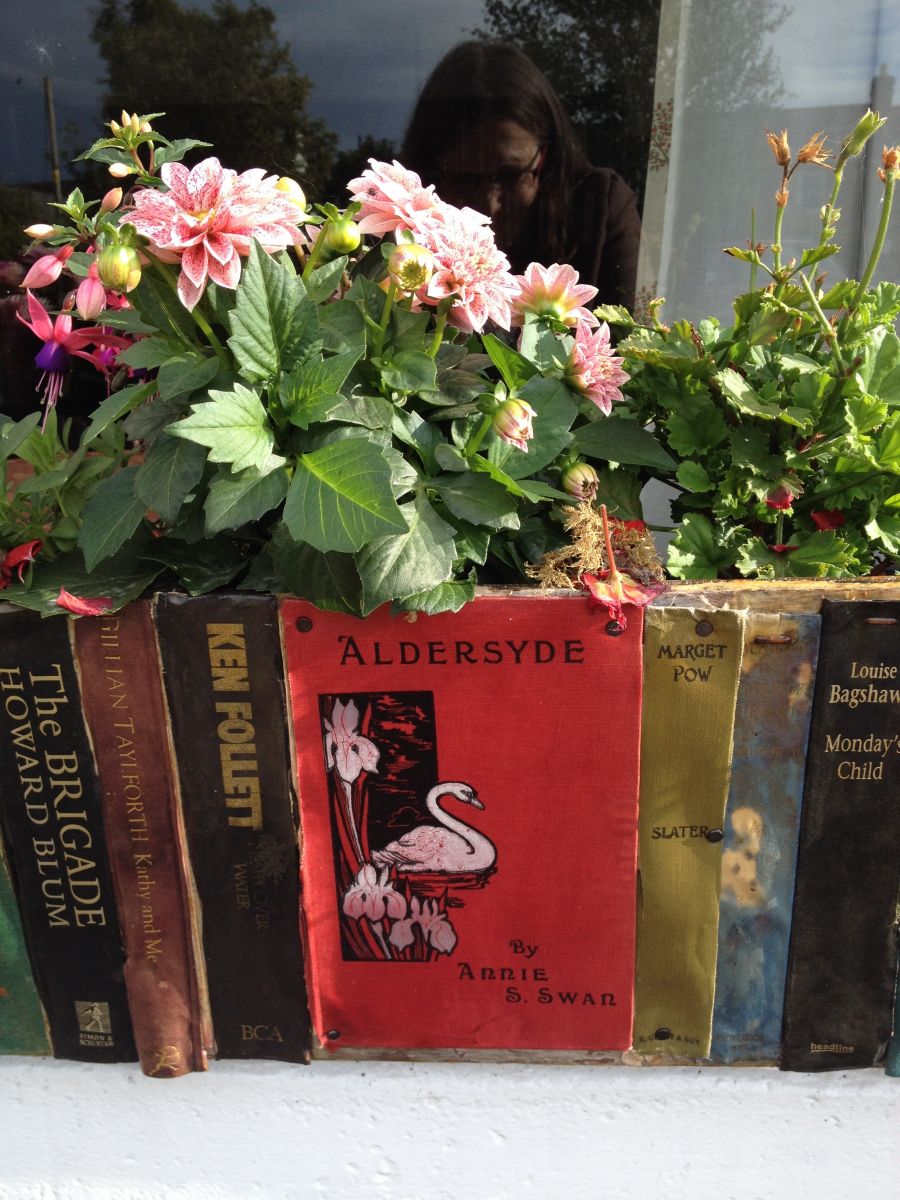 I met Sara Sheridan for a cup of tea. Sara hosted our Vintage tea parties and ran a writers' workshop at our festival. Several of 'our' authors were appearing in Edinburgh including Terry Waite, Professor Sir Anthony King, Mike Revell and Patrick Gale. Before leaving Scotland I went to look at Wigtown which is Scotland's official "National 'Book Town" no shortage of book shops there!
Back home in September planning started in earnest…
I've been meeting sponsors and funders, as well as emailing publishers and authors. Of course it was important to get the date in the Orwell's diary and to discuss with them how the festival spaces will work next year. So far I can tell you the exciting news that Deborah Moggach will be appearing at our 2016 festival. I heard Deborah talk a few years ago and she was one of the most interesting and engaging authors I've heard and this was before her book These Foolish Things was made into the film The Best Exotic Marigold Hotel. I guess she may have some intriguing things to say about that. Felixstowe's own author Ruth Dugdall will also be at the festival talking about her latest book Nowhere Girl which will be published later this year.
On the non fiction front we have Joris Luyendijk and John Kay in conversation. Luyendijk, a Dutch anthropologist, was assigned to investigate the financial sector for The Guardian. He managed to speak to over two hundred City insiders; from elite investment bankers to downtrodden back office staff. In Swimming with Sharks: My Journey into the World of the Banker they explain what they do all day and what makes them tick and Luyendijk asks if global finance is more sinister than we ever imagined. Leading economist John Kay writes along similar lines in his new book Other People's Money, in which he explores what has gone wrong in the dark heart of the finance sector and how we can reform it.
For poetry fans we have two poets involved: Will Stone and Martin Newell. Will appeared in our first festival in 2013 and said that the Felixstowe audience was the most responsive and interested he'd ever experienced. As well as writing poetry, Martin writes regular features in The East Anglian Daily Times and Suffolk magazine.
One of the perks of organising the festival is meeting people to talk about books and ideas for talks. Recently I've had coffee several times with Dr. Rosalind Green, the Director of the Essex Book Festival and we are planning a collaboration called "Dialogues" which will involve 6 panel discussions on various topics over a year: three in Essex and three here. They will be launched at the Essex Book festival in March and we will host the second at our festival in June.
I hope you'll like what I've booked so far and there'll be lots more to tell you next time.
Meg Reid