We opened our advent door today to find Helen Bott from Treasure Chest Books behind it! Treasure Chest is one of Felixstowe's two fantastic second-hand book shops. We asked Helen to tell us a little about the Christmas gems to be found in a second-hand bookshop…
Christma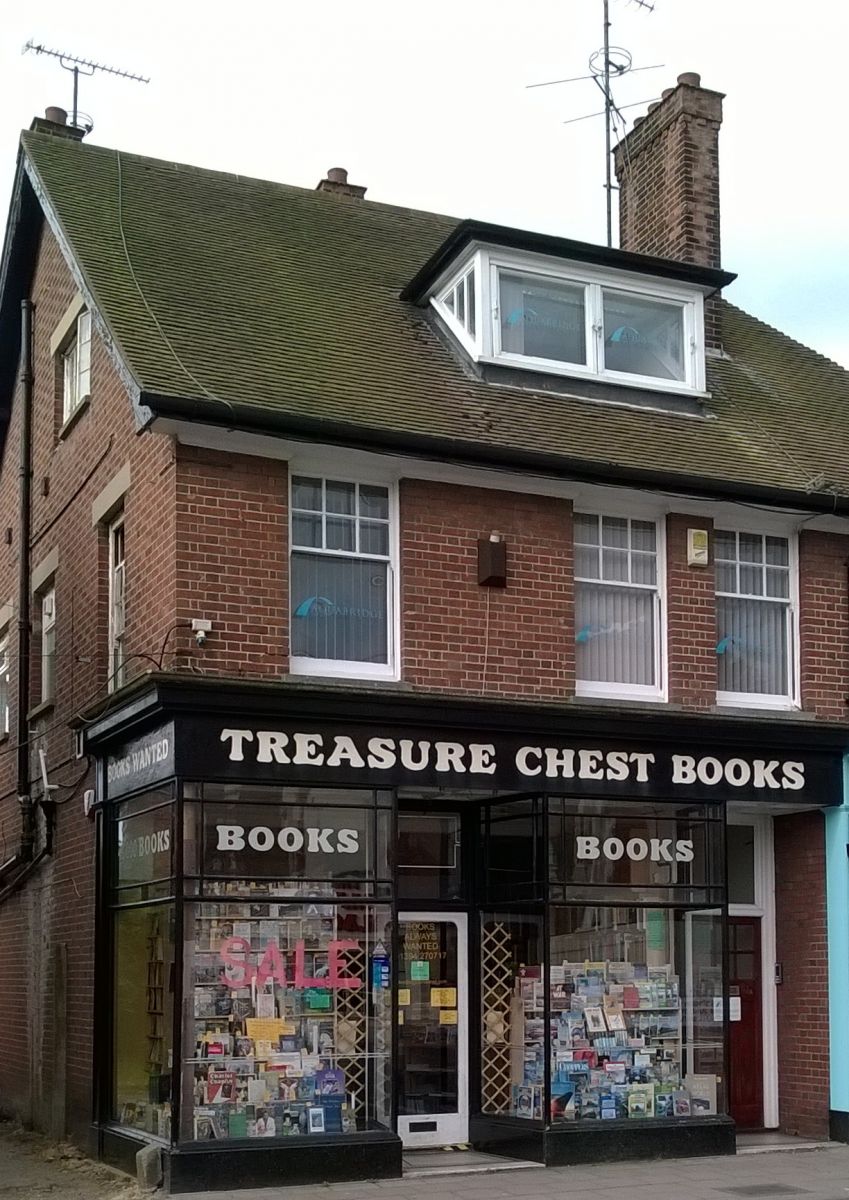 s is always busy in a bookshop, we sell books on almost every subject under the sun in December. But over the last 20 years I've certainly noticed favourites which sell every year.
Number one is certainly Charles Dickens' A Christmas Carol. I think that for many people this will be the only time they buy a Dickens novel. There are lots of different editions, the Penguin Classics paperback, illustrated hardbacks, a Dorling Kindersley children's edition, even pop up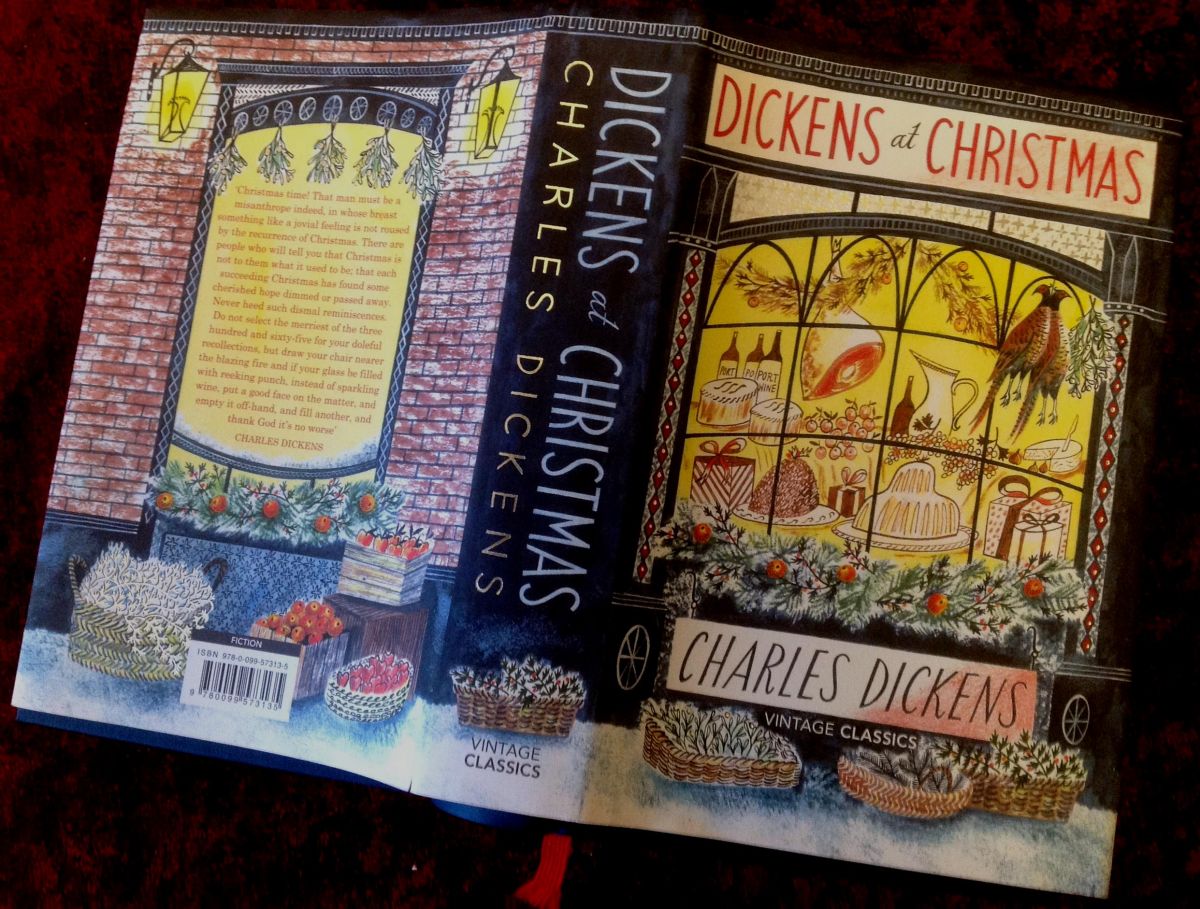 versions. Other Dickens books are popular too, including the other Christmas stories (especially 'The Chimes' and 'The Cricket on the Hearth') and the ghost stories such as 'The Signal Man'.
Children's books are always popular at Christmas, whoever your child's favourite character is, you'll be able to find a Christmas story, be it Thomas the Tank Engine, Tellytubbies, Angelina Ballerina, Peppa Pig, or the Mr Men. There are some lovely children's books telling the Nativity story, The Night Before Christmas, The Nutcracker, all the stories I remember as a child and reading to my own children. And if you need inspiration for making Christmas cards, decorations or a present for Grandma, there are lots of children's craft books.
Books always make good stocking fillers and we always sell lots of 'I Never Knew That!' type of books, poetry anthologies, joke books, cookery and craft books. Pocket sized books are especially popular.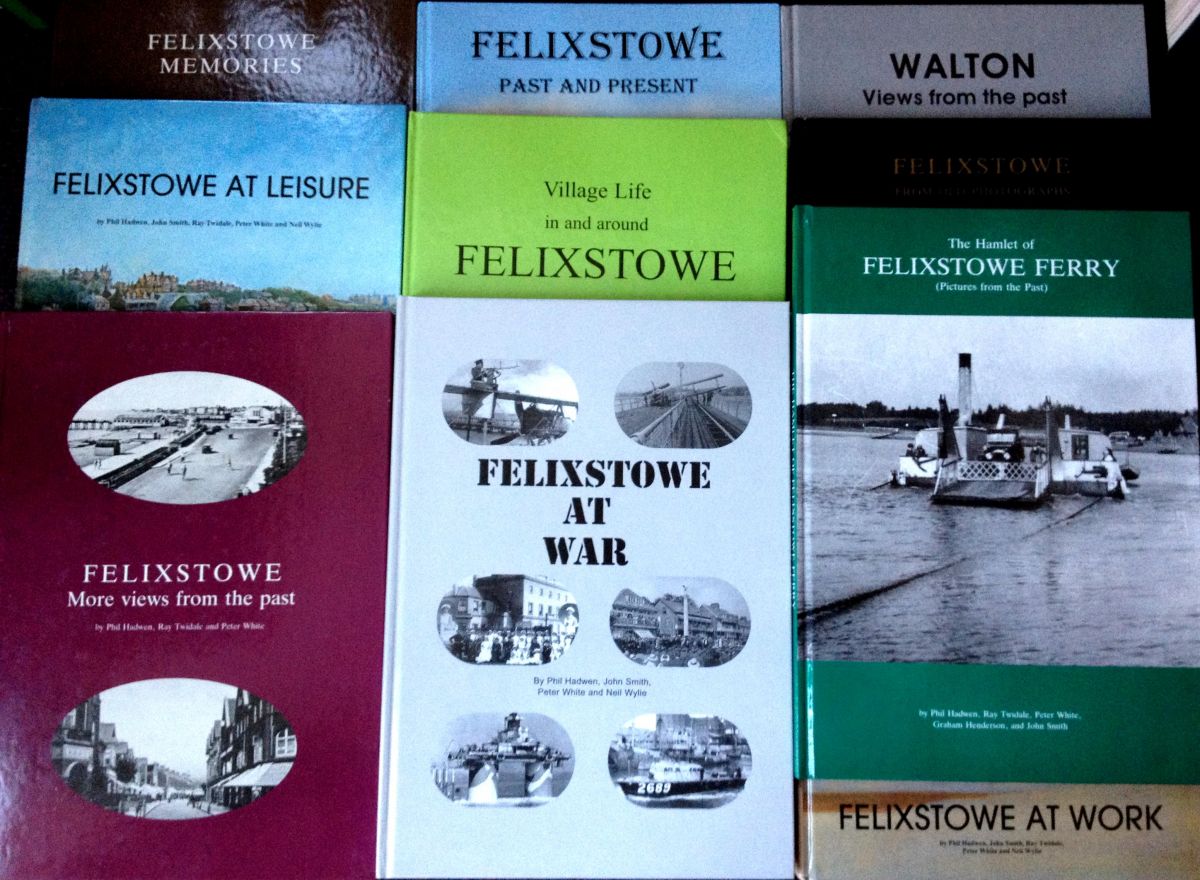 Both here in Felixstowe and at our previous shop in Lancashire, I've noticed that local history books are popular at Christmas, especially those with lots of old photos. They are an ideal present for a parent/aunty/brother. Lots of people are fascinated by how their local area has changed over the years so an illustrated book is ideal. In Felixstowe we are lucky to have the excellent series of books written by Phil Hadwen, John Smith, Ray Twidale, Peter White and Neil Wylie covering Felixstowe at War, at Leisure, at Work, Felixstowe Ferry, Walton, the Fire Brigade, and lots more. Books on Ipswich Town FC are popular too, each to their own I suppose!
So here's hoping for a busy shopping season in December and lots of good books in my own stocking!
We heartily agree with that closing sentiment, don't we readers? Don't forget to support your local bookshop this Christmas and make use of the expert knowledge you'll find there.