Ruth Dugdall's page-turner of a novel Humber Boy B was this year's festival read and we're are delighted to announce that she will be joining us once again in June! In 2016 she will be joined by Elizabeth Haynes and Julia Crouch to talk about 'Domestic Noir' in a panel event called 'Home is Where the Hurt is'. As an early Christmas present to you we are commencing online ticket sales for this event today and if you purchase a ticket for this event it will entitle you to 10% off one of Ruth's books in Stillwater Books!
We asked Ruth to write a little something for us for Book Advent…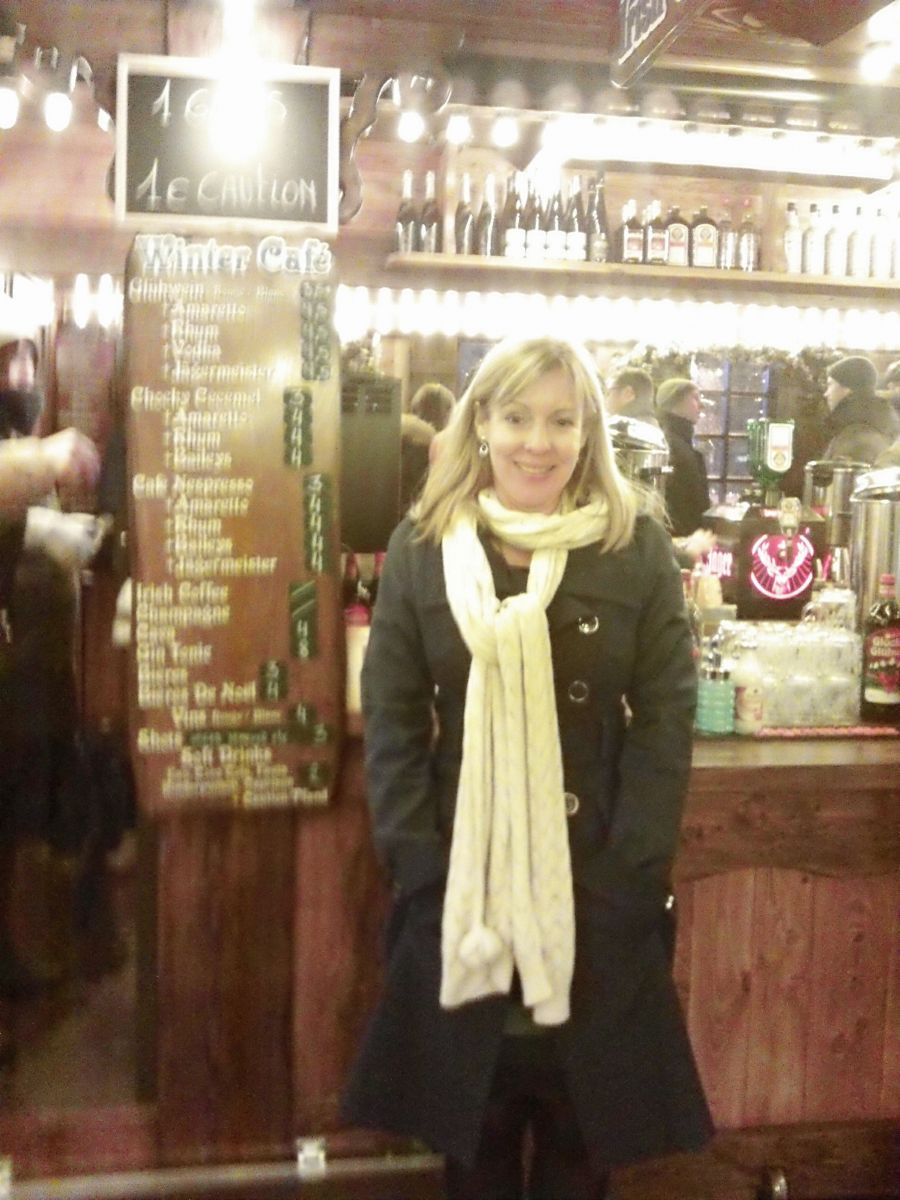 This is my second Christmas in Luxembourg, and the mood here is very different from last year. This photo was taken on the first day of the Winterlights, the Christmas market was serving gluhwein and the big wheel was turning. Children had already cut the ice on the rink that takes pride of place on the main square.
And there was a bomb scare.
I was in a bookshop in the city centre at the time, about to start a talk to an audience of two-dozen, when the manager took me aside. She said the roads around the square had been closed, but we should just carry on; the police would come if we needed to evacuate.
Everything turned out well, a man was arrested and there was no drama. But across the border, just minutes away in Belgium, the main cities are ghost towns. Though the Nordic pines are sparkling with lights, no-one is under them to watch. Today, for the third day, schools are shut and Belgium is on the highest alert.
At this time of year many people turn to religion, December may be the one month when some people step foot in a church. But personally, I don't know if religion is what we need.
What we need – irrespective of our beliefs – is a shared humanity, a basic respect for each other. So much empathy has been evident since the Paris bombings, but it has splintered into racism. Because people are afraid, and angry. The world feels less safe than it once did.
My Christmas wish would be for more understanding, and kindness. And for peace.
Thanks Ruth for that thought-provoking piece. Ruth is a fantastic speaker and her event with Julia and Elizabeth is sure to be fascinating, so make sure you get your tickets today! A ticket and a book to go with it would make a great Christmas present… simply purchase your ticket online, print it off and then present it at the till in Stillwater Books any time this December to get 10% off one of Ruth's books.