Today Will Macgowan from Felixstowe's wonderful independent book shop, Stillwater Books, recommends one of the best-sellers in his shop this year…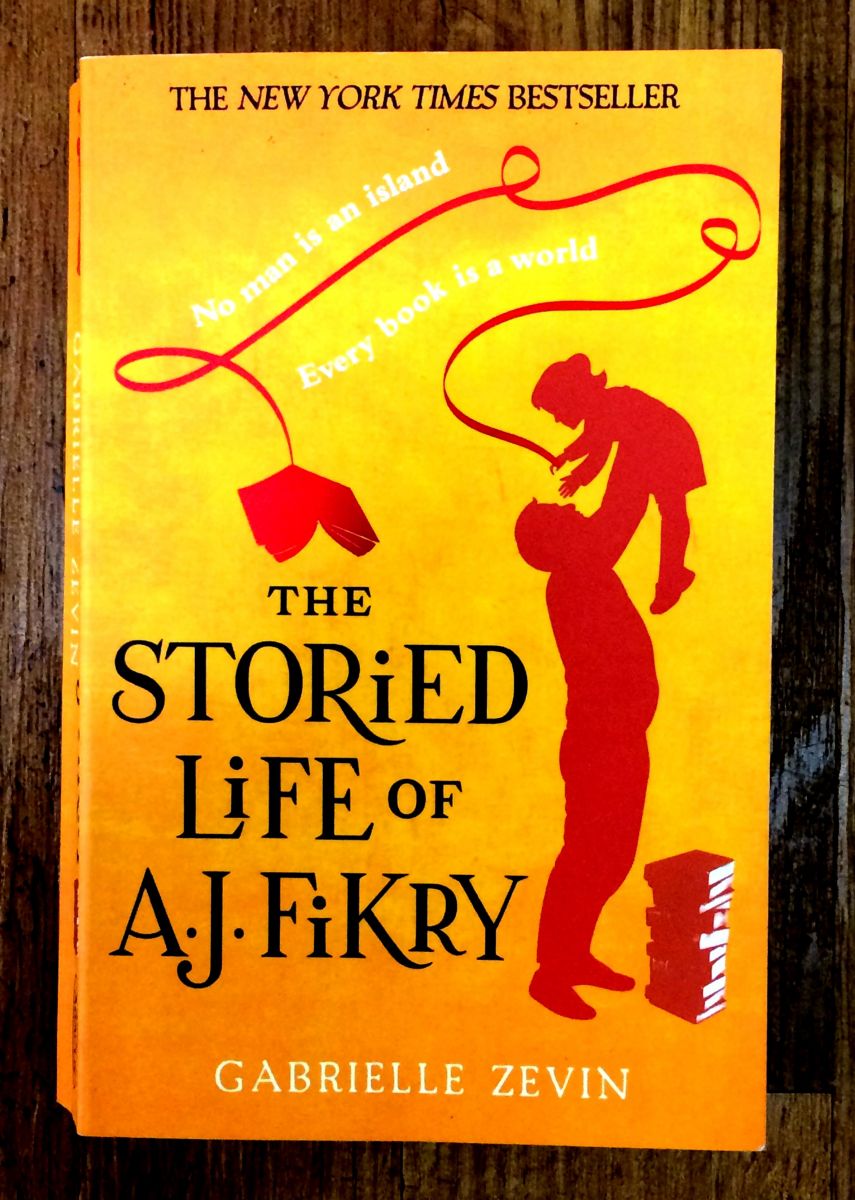 Recommended by a good customer, The Storied Life of A.J. Fikry by Gabrielle Zevin, has gone on to become a firm bestseller at Stillwater Books this year (and one of my personal favourites!) Originally published as The Collected Works of A.J. Fikry but repackaged in April this year, this is a little book with a big heart.
It follows the life of a grumpy bookshop owner who runs an ailing store called Island Books. His life is not turning out as expected – his wife, we learn, has died suddenly and his bookshop is experiencing a real downfall in sales and to make matters worse, his most prized possession, a rare collection of Poe poems, has been stolen.
At the start of the book, AJ is someone who doesn't like children's picture books and is very hard to please when it comes to new stock for his shop. Amelia, a new rep, is thrust into this environment, arriving at Island Books to run through the latest promotions. Soon she is wearily saying:
'Please just tell me what you like'.
'Like' he repeats with distaste ' How about I tell you what I don't like?'
We are then treated to a page of his dislikes, among them 'I do not like children's books, especially ones with orphans…and I prefer not to clutter my shelves with young adult…I am repulsed by ghostwritten novels by reality television stars…'
This is the sort of man A J Fikry is when the book opens..he now lives alone with his books and he is even losing faith in these.
His life and his bookshop are changed by both his relationship with Amelia and a sudden, surprising event that reverses the fortunes of Island Books and with it, the whole community. This is a book laced with many emotions – humour, love, and sadness. The humour is found in many places but a particular favourite is the book club that is formed by the local law enforcement, an Officer Lambiase – here, crime novels are read and the implausibility of plots dissected with the general consensus being that 'that would never happen'.
This book also begins each chapter with the title of a short story or book with notes and musings from AJ that relate to the unravelling of the tale – a further delight that contributes to this gentle and optimistic homage to books and bookshops.
It is best not to say any more about this book because it should be left for you all to discover this wonderful treat. This is a novel about change and above all the power of books and love – it is full of surprise, delicate humour and charm and resonates long after, above and beyond the storyline. At the end, I wished I was a part of Island Books but Stillwater on Hamilton Road is still a lovely place to be!
Indeed it is! And it's the perfect place for a spot of Christmas shopping this December. Don't forget that you can get 10% off one of Ruth Dugdall's books in Stillwater when you buy a ticket to her 2016 event. And stay tuned for more exciting offers throughout #BookAdvent