For #BookAdvent pick number 10 Will Macgowan from Stillwater Books returns to share with us another of his favourite 2015 releases. Don't forget that today is Felixstowe Independents' Day with lots of our lovely little shops, including Stillwater,  staying open late. There'll be Christmas entertainment and it promises to be a more relaxing Christmas shopping experience!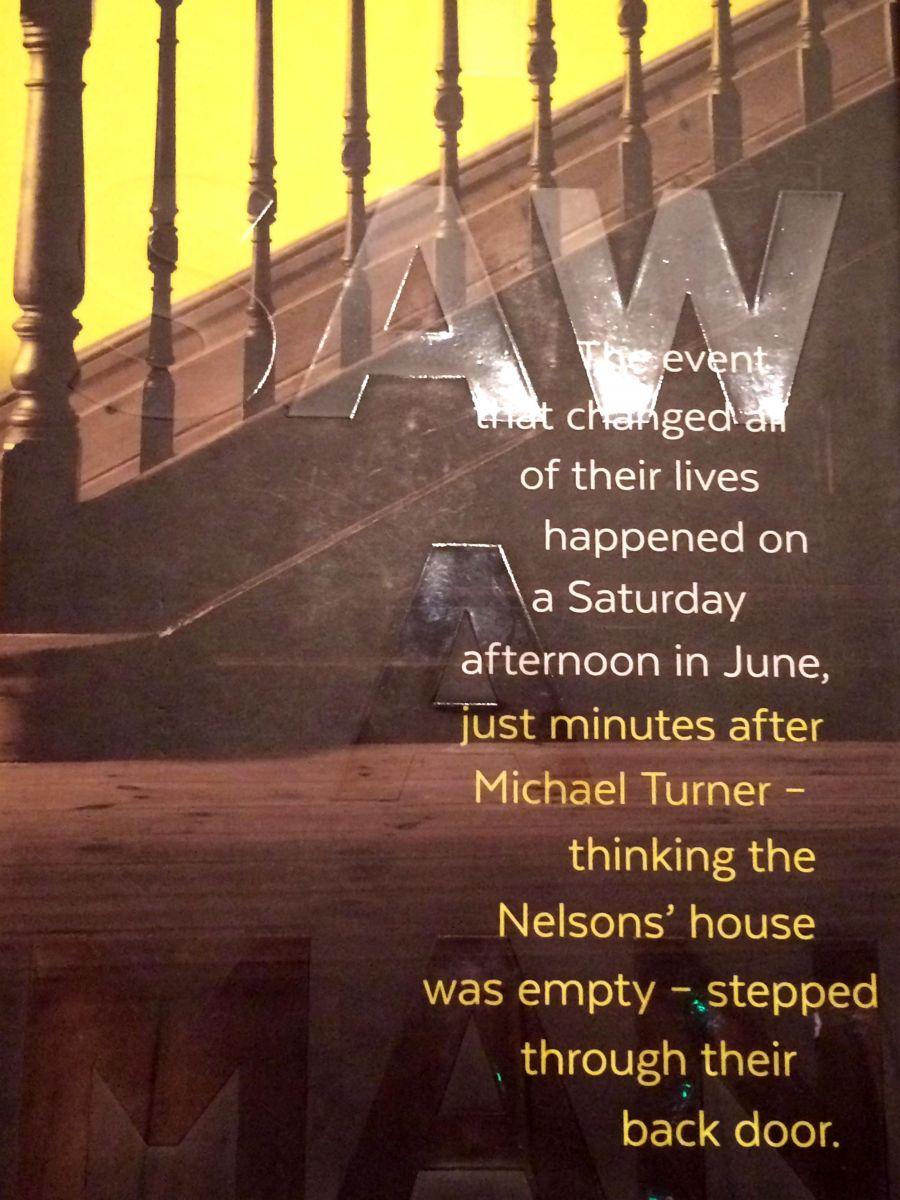 This book, released in May, was one that had hovered in the background of my 'to read' list but for some reason, other books would jostle their way to triumph at the top of the pile instead. I would see the cover everywhere and eventually I settled down in my reading spot and immersed myself in this wonderful, poetic piece of writing. I can't say why it took me so long to choose but this novel really is one of the most elegant, poignant and absorbing pieces of prose I have read this year.
The story begins innocently enough; our protagonist, Michael Turner, believing his neighbours house to be empty, steps through the door in order to return a screwdriver. This simple action reverberates throughout the book and the pieces of the puzzle are slowly revealed as to why this uncomplicated and seemingly innocuous activity has such heavy consequences. While the pace of the novel can at times feel slow, the language and lyricism of the words are enough to occupy us as we are delicately fed details about the characters lives and how Michael has ended up where he is, both geographically and psychologically. Moving between Hampstead Heath, New York and the Nevada desert, we eventually gain a picture of our characters' lives and how a small, chance act triggers a chain of devastating events.
The book is a portrayal of guilt and grief and how it has life altering consequences. Exploring human psychology, it traces and tackles the experience. The novel descends into a portrayal of death and its repercussions and how we cope with loss. In a sense this book is very personal but there are also a variety of prominent issues that are woven into the story such as the financial crisis of 2008, how we tackle terrorism and the Taliban in Pakistan. I have seen this novel described as a 'domestic thriller' and while that is certainly a selling point, for me, this book goes far beyond that – an emotional and meditative suspense story that really gets you thinking long after you have finished the final pages – this book now sits proudly amongst my favourite reads.
By Will Macgowan