Today for #BookAdvent Hannah takes off her Social Media Coordinator hat and replaces it with her Young People's Programme Coordinator one to tell you all about one of our 2015 authors Meg Rosoff…
Whilst it's true that being in charge of the Children's programme of the book festival means that I miss most of the adult weekend events, it undoubtedly brings a few perks. Firstly I get to work with exciting, dynamic writers for young people – both established and up-and-coming. Their events are diverse and their audiences are some of the most enthusiastic I've seen. Plus children's events are always a lot of fun (but shhh don't tell everyone because all the adults will snap up the tickets).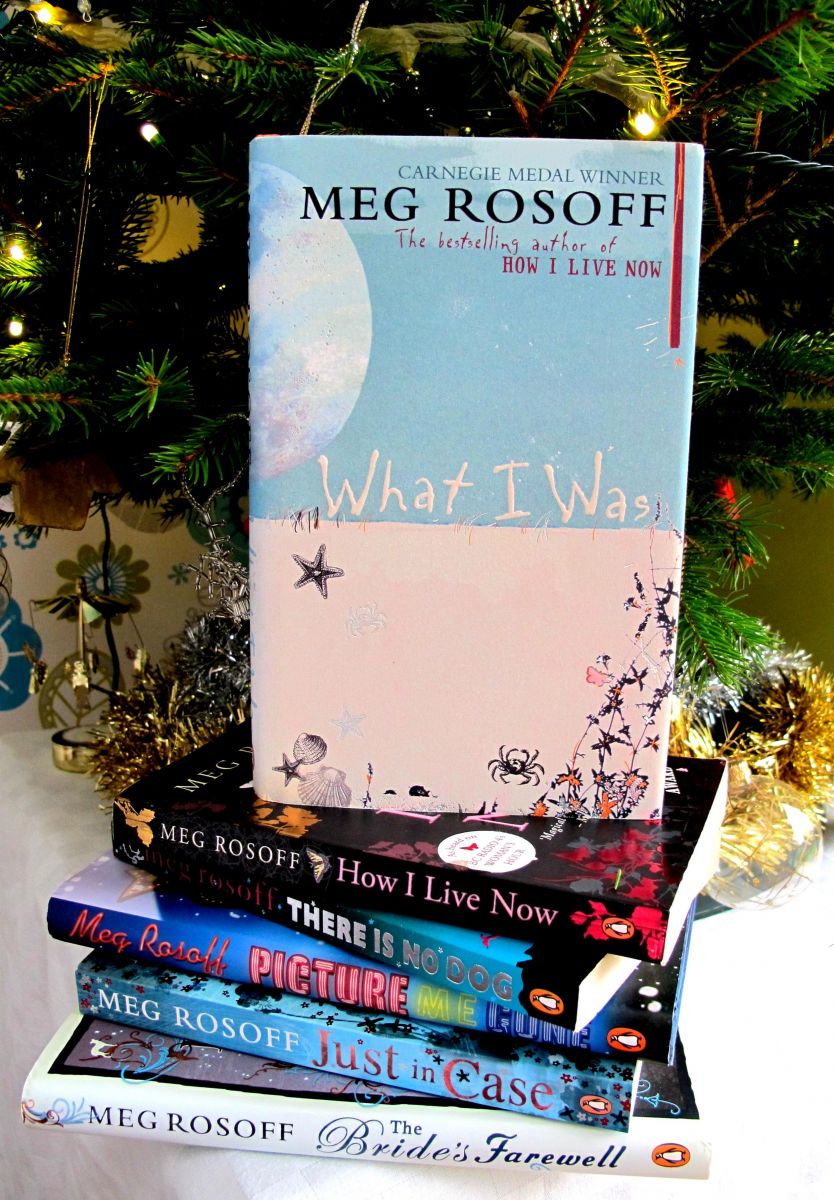 Another perk of the role is that I occasionally get to attend slightly exclusive events. This year we decided to take our teen event to the teens. Wonderfully the highly acclaimed Young Adult author Meg Rosoff agreed to come to Felixstowe Academy and speak about her life and work to about 300 pupils.
I have long been a fan of Meg's and, having heard her speak several years ago, I knew that the Felixstowe Academy students were in for a treat. I think it's fair to say that many of the students didn't have quite the same expectation. You could see it in their faces, the 'yes this has got me out of a lesson but surely I'll be bored rigid' expression. Well, within a few minutes Meg had them hooked. She was funny, engaging and obeyed the two golden rules of communicating with teens: have confidence and don't talk down to them.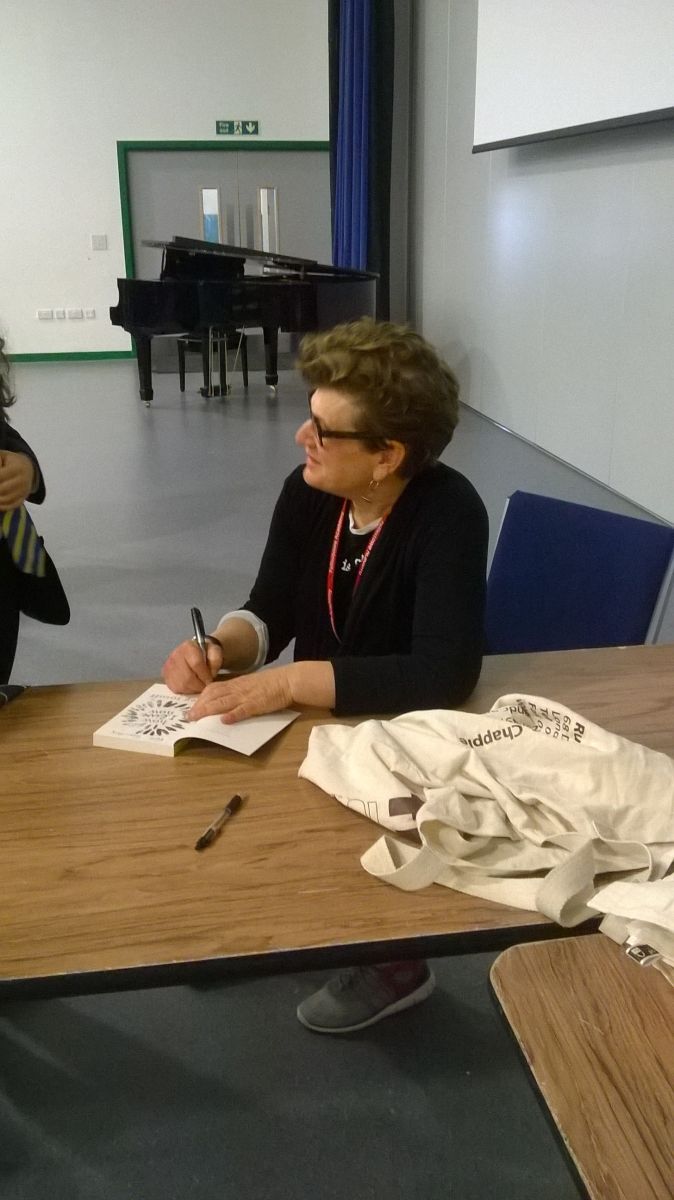 Meg talked about the creation of her books but her main focus was her long journey into the job of an author via many dispiriting years working in advertising. It was good for us all to hear that success is not always going to be a quick fix, sometimes the journey to a job you love is a long time in the making. Also she told us a story to prove that a fabulous hat really can change your life (something I always suspected to be the case). By the end all 300 of us felt thoroughly inspired and entertained. Meg received a few 'whoops' which I am told usually only happens at end of year assemblies. I overheard what was perhaps the ultimate piece of praise from a teenage boy: 'wow that was better than I thought it would be'. And then of course there was a scrum to buy her books and get them signed.
I really do recommend Meg Rosoff's books and if you haven't read any then start with How I Live Now which was made into a film a couple of years ago – it's a YA dystopian novel completely unlike all the other ones out there. Likewise What I Was should definitely go on your 'to read' pile – set on the Suffolk coast this is a story with characters and twists that will stay with you. Meg has a real gift for characters that come alive when you read them, often with a great sense of humour. Her plots have a thread of darkness running through to give an edge that teenagers – and adults- will love.
Bookish best,

Hannah Rowe

The Children's team enjoying a perk of the job as we meet Meg!