Behind our #BookAdvent door today we have Will Macgowan from Stillwater Books in Felixstowe to tell us all about another of his favourite books from 2015…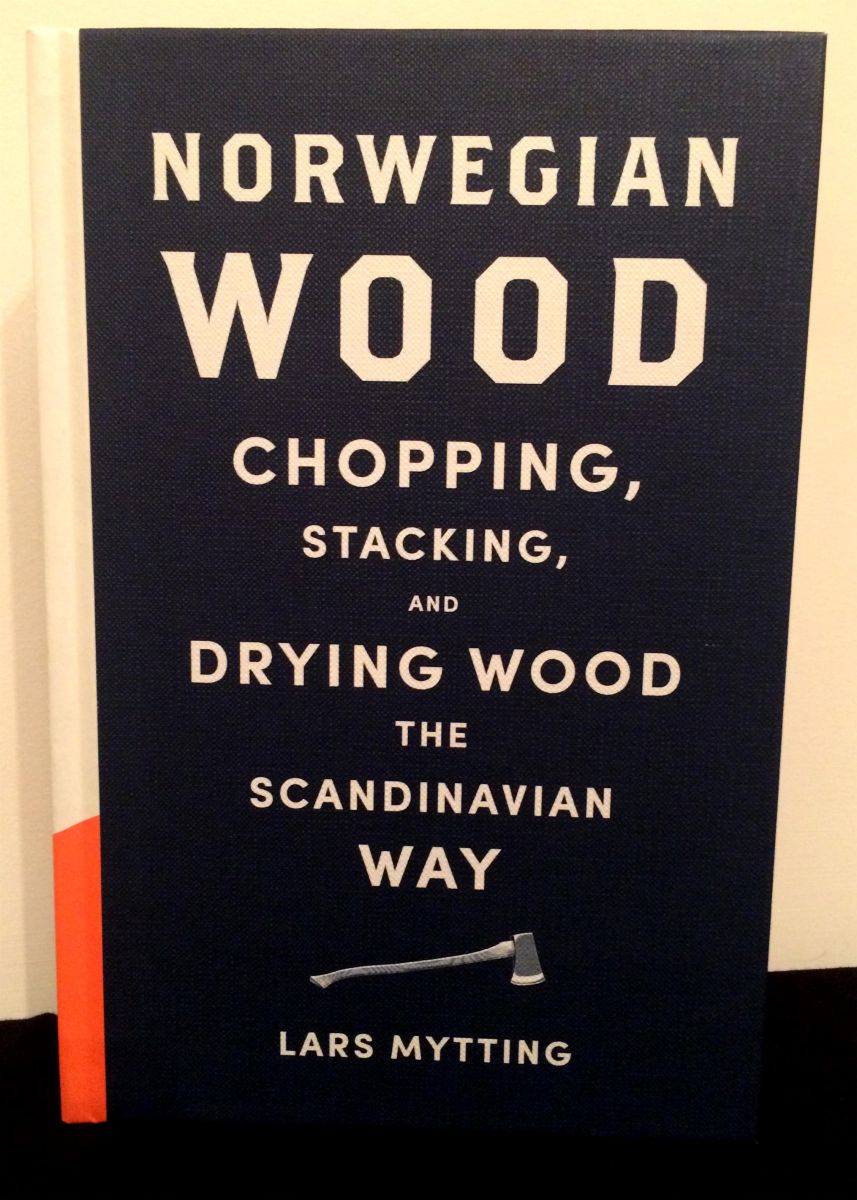 Do you have a pile of unchopped wood ready to be stored or have you just invested in a new wood burner? If yes, then this book is for you and even if no, this book is still for you and will make a wonderful addition to any bookshelf. It is a beautiful book, both tactile and sumptuous in construction and almost feels a little old fashioned – a proper book as I like to call it. It has been a bestseller in Norway and that success has continued here in the UK. You might well have either caught a glimpse or heard of our Norwegian guide as he has done the media rounds on both television and radio.
The book does exactly what it says on the tin, for it is an account of everything you wanted to know about wood – 'chopping, stacking and drying the Scandinavian way' is the subtitle. Lars Mytting is a journalist and has also written novels but it is Norwegian Wood that has made him a familiar name. The book is divided into several chapters such as 'The Tools', 'The Woodpile' and the 'The Fire' each enhanced with striking photography that should get you motivated to tackle that bundle of logs in the back garden. However, it also goes far beyond and meanders beautifully like a travel piece as you begin to learn about the Norwegian way of life. Stacking wood and our liking for open fires go right back to our instinct for warmth and survival but as we have evolved, the preparation, cutting and storing of wood has become a real art form. Lars is a fantastic guide throughout the book equipping us with strong practical advice but also some lovely anecdotes that soften what could be a hard read. He is a man that owns three chain-saws and over twenty axes, but he has created an enchanting meditation which is perfect to ponder on these dark winter darks, and if you have been paying attention, then building that roaring fire to sit by should be no problem!
With all the fancy central heating systems and technology, there is a simple joy in reading this handbook of wood cutting information that also emphasises the spiritual link between man and fire. At the back of the book there are numerous tables that highlight things such as 'number of Kilowatt-Hours in a Birch Tree' – these technical specifications ideally emphasise that this is a perfect book for seasoned woodcuttters but that it also offers plenty of beautiful writing that draws in complete novices; wherever you fit in, just enjoy the gentle humour, information and lyrical writing that spills off the page.
Never thought that we'd be putting a book about chopping wood on our 'to read' pile but it's definitely there now, thanks Will! You can follow Stillwater on twitter: @StillwaterFelix and don't forget that you can still get 10% off one of Ruth Dugdall's and Deborah Moggach's books at Stillwater when you purchase an earlybird online ticket for their events.