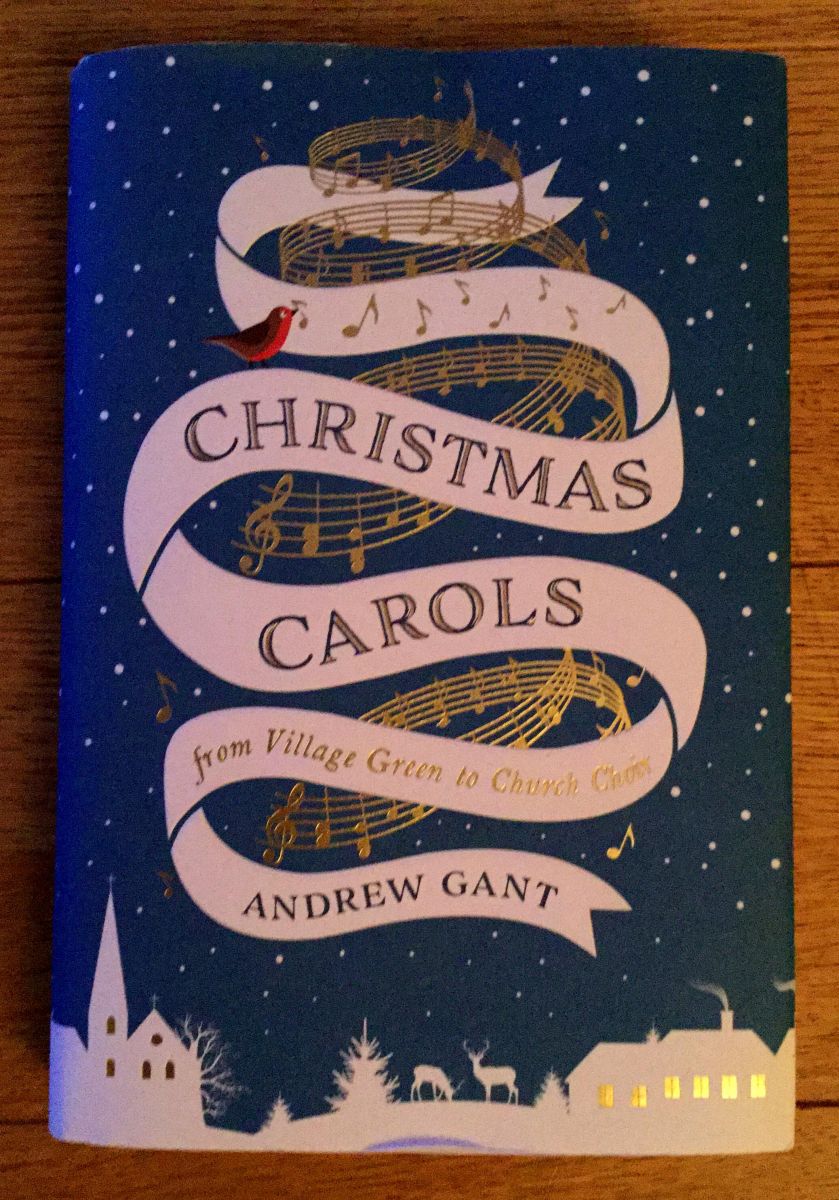 Today we open the door to one of the most enduring Christmas traditions of all – a troupe of carol-singers – and a book which seeks to trace their complex and surprising history. Christmas Carols: From Village Green to Church Choir, by Andrew Gant, offers a fascinating insight into this most English of festive pursuits.
As Gant writes, 'Christmas carols are, perhaps, the nearest thing we still have to a folk tradition – an oral tradition. We know them because we know them. We never really learnt them, they've just always been there'.
As you might expect, this fluidity and lack of structure makes it very difficult to accurately chart the history and development of our favourite Christmas carols. And it is for that reason that Gant does not offer us a regimented chronological history – rather, he shares with us the messy, unpredictable and discordant influences which have given us the carols that we still sing today. After all, carols did not come originally from the church; rather, they were dreamt up and developed in pubs, farming fields and city streets, and that is why they offer such an interesting glimpse into our social history.
One of the things I most like about this book is the way it is laid out. Each chapter explores a different carol, and at the end of each one the music and words are printed out. The book is also accompanied by a CD offering a selection of carols both familiar and unknown. Gant is himself a choirmaster and church musician, and his enthusiasm for these songs is infectious. I would be the first to admit that my carol knowledge is far from encylopaedic, but even when the carols described were not ones that I am familiar with, I found Gant's writing to be entertaining and engrossing.
What really makes this book is the characters that populate it. For example, we have the fiery nineteenth-century Bostonian bishop Phillips Brooks, 'six foot four of zealotry', who wrote the lyrics for 'O Little Town of Bethlehem. His words were set to a very different tune from the one that we know today, and it wasn't until Ralph Vaughan Williams heard a particularly memorable folk tune sung by an elderly Sussex villager in 1903 that the two came together. In fact, many of our carols have sprung from just this type of unlikely alliance, formed across different countries and even different centuries.
So, if you want to find out just why a partridge finds itself in a pear tree (the answer may surprise you!), or why 'O Come All Ye Faithful' was for a long time believed to be Portuguese in origin, then dip into this book over the Christmas season, or perhaps offer it as a gift for a musically-minded friend. And remember, next time you hear yuletide warblings at your door, that you are listening to hundreds of years of our history in each and every note.
by Rosie Pearce