I can hardly believe that Christmas Eve is here! Today we have a very appropriate festive pick for you. Alexandra Davis, local poet and teacher, looks more closely at the classic poem 'The Night before Christmas' by Clement Moore…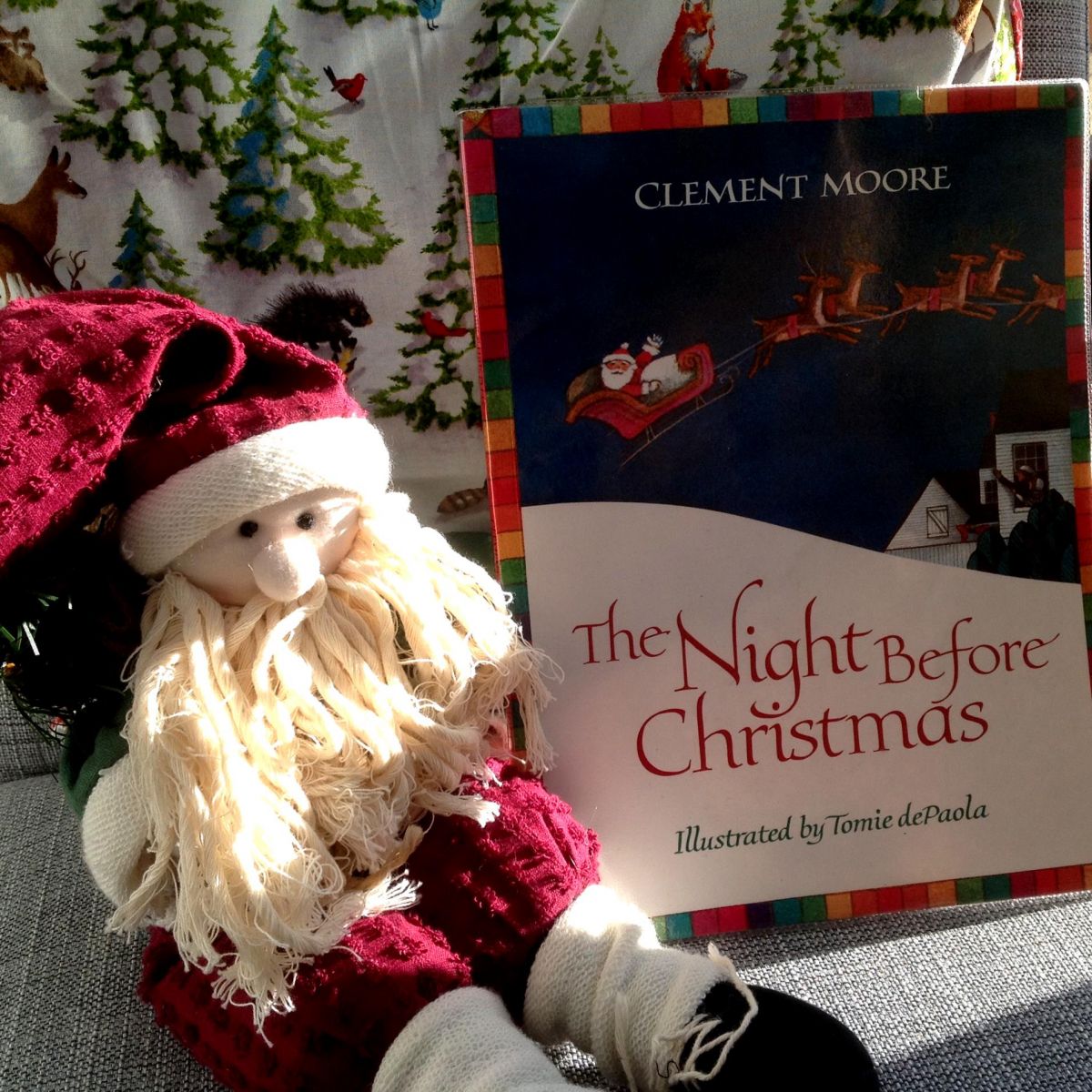 If I could recommend one poem this Christmas it would without hesitation be this. My poetry passion was ignited and sustained in part by revisiting The Night Before Christmas year after year, first as a child and then as a mother. Clement Clarke Moore's classic ballad, written for and recited to his own children on Christmas Eve 1822, stands the test of time, both for its own poetic merit and what it represents. Almost 200 years on, it embodies timeless ideals like hope, possibility, wonder and joy that Christmas, whether or not you have a faith, seeks to reignite in hearts and minds.
The poem itself seems artlessly simple, childish almost, yet its subtle employment of narrative structure serves eventually to bring a sense of satisfaction akin to that of a good Christmas lunch. First, Moore sets the scene (one that parents across the world no doubt crave, "the children…nestled all snug in their beds", long before the phrase 'subliminal messages' was ever uttered by child psychologists); next he uses the first person "I" that lends itself so well to being read aloud, and then reveals the magic moment after which, with "not a word" from St Nick himself, the world is left transformed at the end. It's a story, a parable, almost a prayer.
It's also, of course, a poem. Easy rhymes, regular line length and four beat rhythm remind many of us of a time when nursery rhymes "danced in [our] heads", when life itself was simpler. Perhaps the most fascinating aspect is the characterisation of St Nick himself, as Moore insists his Santa is a "jolly old elf", a wee creature driving "a miniature sleigh", his reindeer also "tiny". This makes moot the problem of how he fits down chimneys but also seems to make him even more magical, like the faeries in A Midsummer Night's Dream working quietly behind the scenes to try and keep the human world in order; of course they can fly away "like the down of a thistle", the simile full of fleeting beauty like a handful of glitter blown into the air of a cold winter's night. Moore's detailed description is painterly in its precision, while the distance maintained between the human and the faerie world creates a moment that lifts the speaker out of his usual mind-set of worrying about "clatter" heard on the lawn, poised to defend his small patch, into a place of wonder long since buried under grown-up concerns and parental exhaustion.
It's a beautiful poem and more than that, its imagery and magic sparkles in the air on Christmas Eve in our house, just for a moment, before we begin the long, protracted process of getting the kids to sleep. Buy a copy (they are always beautifully illustrated) and make it part of your Christmas family tradition – the more wonder we can create together in dark times, the better.
By Alexandra Davis
And so ends #BookAdvent 2016! We hope that you've enjoyed all the posts and that they've both inspired your Christmas shopping and helped you get in the festive mood. Don't forget that we have earlybird online tickets on sale for Deborah Moggach, Home is Where the Hurt is, Nicci French, Martin Newell and the Hosepipe Band and Tom Blass. And of course you can get your Harry Potter Book Night tickets from Felixstowe Library. See you in the New Year, here's hoping that Santa brings you lots of books for Christmas!

Hannah and the Communications Team x