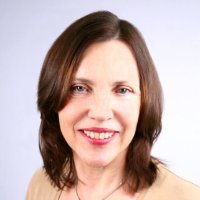 Where did October go? The bangs and whooshes of fireworks going off despite the rain reminds me that we really are into November! To be fair, for half of October I was on a Norwegian post boat travelling from Bergen up past the Arctic Circle, round to the Russian border and back to Bergen. I'd loaded my Kindle with many books, but I didn't read much. The boat sailed past some of the most dramatic scenery in the world and the Northern Lights kept us busy in the evenings, either actually watching them or standing on deck freezing and hoping they would appear. Having said that, I couldn't resist reading two of Ann Cleeves' Shetland series and the first of Peter May's Lewis Trilogy.
Back at base the priority has been sorting out author appearances and chasing funds. Thankfully our lovely sponsors Seaport Freight, Kingsfleet Wealth and Jackamans have already agreed to continue to support us, as have several Suffolk Coastal Councillors. Deadlines approach to apply to the Arts Council and Suffolk Coastal and we are on the look-out for new business sponsors as well. If anyone has contacts who would be interested, please let me know.
Meanwhile my inbox is full of emails arranging details of author visits. We are very excited that Guy Fraser Sampson will be returning to Felixstowe for Tilling Tea Parties. What could be better than eating delicious cakes while listening to tales of Mapp and Lucia?
Daniel Hahn has also confirmed he will be with us on Saturday 25th June 2016. Daniel is a writer, editor and translator, Chair of the Society of Authors with forty-something books to his name. He has edited the new edition of The Oxford Companion to Children's Literature. Daniel will be talking about this book and whether we are living in a golden age of writing for young people. You can get a sneak peak of Daniel's thoughts here. Daniel will also be chairing a panel discussion on the fascinating topic of what happens to books when they are translated from one language to another.
For those of you interested in history we have Roger Crowley. He is a brilliant narrative historian and his new book Conquerors looks at the history of Portuguese exploration and their creation of the first long-range maritime empire. Roger is fantastic at bringing events from the past up to date, so the talk would be of interest to anyone interested in globalisation as well as the more traditional history angle.
More next time and please remember to keep the weekend of 25th and 26th June 2016 free for a bumper feast of bookish events!
Meg