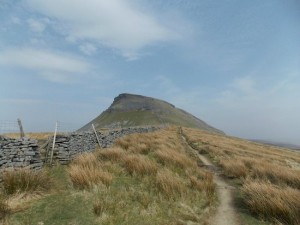 Today's three poems all make observations about love through the lens of physical activity. Penelope Cutler's is a wry narrative of one couple's shared pastime of tennis and the inevitable frustration that only one of them can win. In Tim Gardiner's 'Shake hole', another name for a sink hole, the shared climb evokes tenderness and togetherness, using a wonderfully crystalline image of the summit's height as proportional to the limitless depth of feeling experienced by this pair. Deborah Wargate's cleverly titled poem evokes a frisson of flirtation that never quite crossed the line and yet the speaker seems content with the life that is. These three fill the reader's lungs with fresh air, flush our cheeks with exertion, and a dash of exhilaration, before a well-deserved sense of satisfaction at the end.
He and She 
or Game, Set and Match…
He is so passionate about tennis
especially when his score is 40 love
Not so fond is she who always loses
who desires to break all his winning games
enamoured with the game, both devoted
belong to tennis clubs by the score
Now he's found another occupation
with several other partners that all win
He is overwhelmed and overtaken
his absence means every game won by she
Penelope Cutler
Shake hole
we examine
a water-filled
shake hole
on the ascent
of Pen y Ghent.
conquering
the scree summit
there's no limit
to the depth
of our feelings.
Tim Gardiner
Jogging memories
Willows lift their skirts and twirl with naughty breezes
Light hearted moments captured as sunlight teases
The cool morning, which strives to stay stylishly grey,
While loud laughing leaves flitter and flutter away;
Only to break into a shimmering dance off
On that bridge we never did cross.
I throw a stick, watch it join the conga line through
The way I used to when dreaming I was with you.
I jog on enjoying love's long lingering light
Knowing that what we both have now is what's right.
Deborah Wargate
Felixstowe Cafe Poets meet every 3rd Thursday of the month at His Lordships Library at the Orwell Hotel and entry is £2.50 per person per session. It's a great opportunity to discuss work by published poets, as well as sharing each other's poetry. They will also be attending this year's Book Festival, so be sure to check them out!