This week, we are celebrating all thing Suffolk! And what could be better than sitting down in conversation with Rosy Thornton, Pauline Manders and Mary Powles: authors whose love of their home county is reflected in their work.
What can we expect from your event?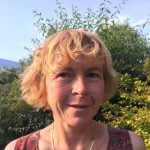 Rosy Thornton: Mary, Pauline and I may work in different genres but we have in common the shared influence of the Suffolk countryside upon the stories that we tell. How does the special landscape of our home county affect the mood and atmosphere of our work? How does it inspire us, and affect our writing process?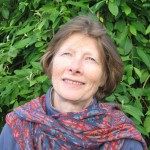 Pauline Manders: A big slice of Suffolk served with my totally different approach to writing crime novels.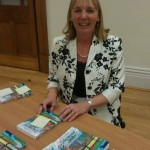 Mary Powles: I hope to talk entertainingly about my novel The accidental stalker which is about a man called Jack, in his seventies, who goes in search of his first love. He lives in Felixstowe. I want to celebrate Felixstowe. It is largely overlooked and sometimes seems to be in the shadow of its more confident neighbours like Aldeburgh and Woodbridge. Jack refers to places where I have been. I couldn't tell you how many walks I have made with my family along the promenade! It is a great place for reflection.
Which authors (dead or alive) would you invite to a literary dinner party and what would be on the menu?
RT: I'd invite Jane Austen and Barbara Pym – if the wickedly subtle social observation of their writing is anything to go by, the conversation would absolutely sizzle with understated wit. As for the menu, well, Pym's characters mostly seems to survive on spinsterly tea and toast or eke two meals from a tin of baked beans, so I think we'd eat Austenian. Maybe a haunch of venison or a brace of roast partridges, followed by some Donwell Abbey strawberries for dessert and possibly, to wash it all down, a goblet or two of that intriguing-sounding hot negus that renders Fanny Price 'feverish' at her first ball.
MP: First of all, I would be in a state of hysteria if I had to host a dinner party for people I didn't know, not because I would be anxious about meeting them, more that I would be alarmed at the prospect of feeding them. I would have to do something which would be fail-safe. I can cook a roast and then I might cheat with one of Lakeland's excellent puddings, maybe the creme brulee. I would invite Mary Hamer, who was my tutor at Homerton and has written numerous books, but I enjoyed reading her Kipling and Trix which explores the relationship between Rudyard Kipling and his sister. George Eliot would have to come because I not only admire her writing, but admire her for being able to have the courage of her convictions in the face of public disapproval.I would invite Kate Atkinson, because I want insight into how she does it! Her novels are affecting, yet humour is only just below the surface. She is masterly at exploring different time zones and suggesting different scenarios with the same characters. I loved A God in Ruins. It would have to be a women's lunch, I think. It would be great to meet Dickens and Hardy but I think they might spoil the atmosphere.
Complete this sentence: I do like to be beside the seaside because…
RT: There's nothing like the hiss of breakers on a shingle shore to suggest ancestral voices, telling tales.
PM: It reminds me of my childhood holidays, and much later the Mediterranean and my honeymoon.
MP: I do like to be beside the seaside because you can get away with eating fish and chips! A more serious answer would be because the sound of the sea soothes the soul.
I got hooked on books when I read …
RT: Black Beauty. It was the first book I remember reading over and over, until I knew whole sections of it off by heart. Especially the reunion, at the end , with Joe: "It must be Black Beauty! Why, Beauty! Beauty! Do you know me? Little Joe Green, that almost killed you?" I could cry now, just thinking about it. But I always had to skip the chapter called 'Poor Ginger'.
PM: The Scarlet Pimpernel by Baroness Orczy. I was probably about 12 years old and some of her books were no longer in print. That's when I discovered second hand bookshops as well.
MP: I got hooked on books when I read Jane Eyre. How dare Bessie and Miss Abbot lock Jane in the red room! There are so many characters who frustrate and annoy. I was totally on Jane's side and rejoiced in her reunion with Mr Rochester.
What are you looking forward to at the festival?
RT: This year's programme looks amazing, with talks by some of my favourite writers. Deborah Moggach and Rose Tremain, in particular, are both literary heroines of mine.
PM: Feedback from readers and interaction with other authors and book lovers.
MP: I am looking forward to meeting other authors and am hoping to learn from them. I have already booked tickets to listen to Deborah Moggach. It will be exciting to deliver my talk in the Orwell hotel, where I had my wedding reception 30 years ago. I am also looking forward to seeing my family and friends in Suffolk.
Thanks Rosy, Pauline and Mary! I'm sure you'll agree booklovers that, by the sounds of it, this is going to be a fun event, book your tickets HERE.