Hello booklovers,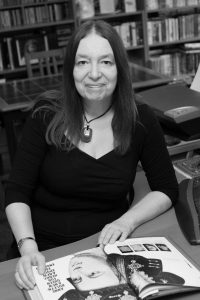 Continuing our series of author mini-interviews, this week we took a few minutes to find out more about best-selling historian and novelist Alison Weir, who will be one of our speakers this year. Alison will be joining us for a Saturday-evening slot, where she'll be drawing us into the enthralling and dangerous world inhabited by the wives of Henry VIII, which inspired her latest novel. Read on for more tantalising details…
What can we expect from your event?
New insights into the life of Katherine of Aragon, and over 100 wonderful images.
Which authors (dead or alive) would you invite to a literary dinner party? What would be on the menu?!
Sarah Gristwood, Tracy Borman, Christopher Warwick, William Shakespeare and Geoffrey Chaucer!
We'd have scallops, carbonnade of beef and rhum babas, plus some good wines.
What a feast, and what a guestlist! Could we come too?!
Complete this sentence: 'I do like to be beside the seaside because…'
… there is something utterly charming and old-fashioned about English seaside towns, and it's wonderful to see the sea!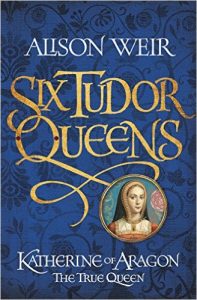 Well of course we can't really argue with that – it's what gives our festival its particular charm!
How about this one: 'I got hooked on books when I read…'
A book called Pantomime Stories.
Sounds intriguing! And finally, what are you looking forward to at the festival?
Engaging with readers.