Hello again booklovers!
This week we are looking ahead to events that have a distinctly 'local' flavour, both in terms of the speakers and the subjects. And what a smorgasbord we have! Fiction, poetry, non- fiction and a chance to get involved yourself. It's all here!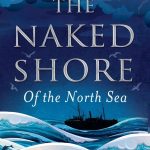 We start in East Anglia itself. Tom Blass will be telling us about his travels around the edges of the North Sea, piecing together its histories from those who know it best, in his book The Naked Shore: Of the North Sea. Whilst our event Set in Suffolk sees authors Rosy Thornton, Pauline Manders and Mary Powles come together to talk about how Suffolk has influenced their writing. Rosy will also be running a workshop on using landscape and the natural world when writing fiction.
Suffolk based author J.M Hewitt will be talking about her debut crime novel Exclusion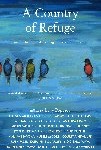 Zone, set in the modern day and exploring the fallout from the Chernobyl nuclear disaster, as well as discussing the process of getting published. In a twist on the traditional methods of publication, Lucy Popescu turned to a crowd funding campaign to publish her new anthology A Country of Refuge. In what will no doubt be a very thought provoking and timely event, human rights activist Lucy will be discussing her new book.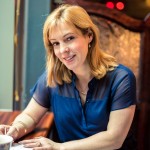 If you are a fan of 'Domestic Noir,' look no further than Home is where the hurt is in which Felixstowe born Ruth Dugdall will be joining Julia Crouch and Elizabeth Haynes to discuss its popularity and effect.
For poetry lovers, Essex poet- musician- columnist Martin Newell will be reading two of his long poems, accompanied by original music composed by The Hosepipe Band. And Felixstowe Cafe Poets will be joining us for Pimms in His Lordship's Library, with a range of poetry, music and possibly a little audience participation!
This year has seen the 400th Anniversary of the death of William Shakespeare. The Orwell Writers' League will be reading a selection of their own short stories, inspired by the Bard himself.
Meanwhile Felixstowe Scribblers join us for not one, but two events! Start the Day with a Story by listening to the Scribblers read a selection of their work, then try it for yourself with their Flash Fiction event.
If you enjoy writing, have you entered our adult short story competition yet? The closing date is 13th May, so there is still time! And you can hear the finalists reading their entries in Bedtime Story, our final event of the festival.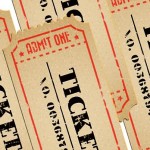 And don't forget our fabulous Book Trail which is fun for all the family! The trail will take you around Felixstowe where you must solve our bookish clues. Successful trails will be entered into a prize draw.
There certainly is a lot going on! We hope you've found something that has piqued your interest. You can find details of our programme in full here.
Until next time!
Kelly and the Festival Team