Last year several of your feedback forms said that it would be great to have an event especially for those aspiring writers of children's and young adult fiction. We thought it was a superb idea and so we've brought together a fabulous panel for you all. Junior fiction author Ruth Fitzgerald and teen author Hayley Long tell us more…
Hi Ruth and Hayley! We're so looking forward to your event with Hannah Sheppard about writing junior and teen fiction. What can our aspiring writers look forward to?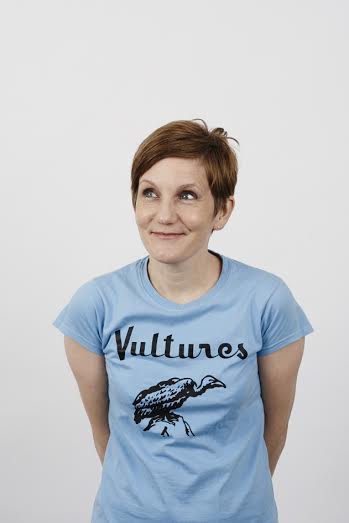 Hayley Long: Chat from the world of children's and teen publishing and anything at all you that want to know about writing for young people.  Actually, make that anything you want to know about writing in general.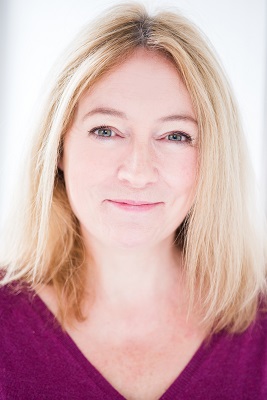 Ruth: I hope people will realise what a rich and diverse area of writing children's writing is and that there's room to write in many different genres. I hope people will feel inspired and encouraged to try writing for children if they haven't before or to keep going with their writing if they're in the middle of something and losing confidence in it.
Sounds wonderful! Bit of fun now… Which authors (dead or alive) would you invite to a literary dinner party and what would be on the menu?
Hayley: I'd invite Donna Tartt but then I'd probably be too overwhelmed to say anything to her.  I'd also invite a young American writer called Simon Rich who is outrageously funny and talented and would be very good company I think.  He wrote a book about an amoral Manhattan schoolboy called Elliot Allagash which is utterly brilliant.  I'd also resurrect William Shakespeare and Christopher Marlowe – they'd be interesting!  We'd eat Indian takeaway – cooking is not really my thing.
Ruth: I would invite Astrid Lindgren, Roald Dahl and Tove Jansson because I think they'd have wonderful conversations about their Nordic childhoods (Dahl was born in Wales but spent childhood summers in Norway), and how the freedom to explore nourished their imaginations. We could have a Pippi picnic: "There were good sandwiches with meatballs and ham, a whole pile of sugared pancakes, several little brown sausages, and three pineapple puddings." Afterwards we'd have the Moomins' favourite drink, coffee and I'm sure Mr Dahl would insist we ate lots of chocolate!
Well I want to go to both of those parties! Also, we've had a fair few authors avoiding the cooking…. interesting! Both of you have local links so you'll have fun completing this sentence: 'I do like to be beside the seaside because…'
Hayley:  It's where I grew up!  In sunny Felixstowe in the 1980s!!!  I could see the ships and the cranes from my bedroom window.  When you grow up by the sea, you get used to sea air and then you miss it when you live inland and feel all out of sorts and claustrophobic.
Ruth: I was brought up near the sea in South Wales and later lived on the seafront at Brighton and in a seaside town in Japan. I now live in a village with a little beach and I walk there every day. I can't imagine not being able to walk on a beach and smell the sea ad hear the seagulls, I would feel very hemmed in – having the sea close by means you can always escape!
Yes, a walk along the seafront always blows away life's cobwebs. Now, what got you hooked on books?
Hayley: Anything unusual or different or anything that makes me think.  I recently read The Bone Clocks by David Mitchell and it was so very very weird that I couldn't put it down.
Ruth: I first got hooked on books when I read Lotta Leaves Home by Astrid Lindgren (bit of a theme developing here!), when I was about 5. Lotta runs away to live in the attic of her next door neighbour's shed because she's cut up the itchy jumper her mum wanted her to wear and she knows she's in big trouble! She also has a picnic which she pulls up to the attic on a rope: 'She pulled up the basket and inside was an orangeade with two straws, a cold potato pancake wrapped in a piece of paper and a small pot of jam.' I don't know why but as a five year old child this picnic sounded just wonderful!
Still sounds pretty wonderful as an adult 😉 Finally, what are you both looking forward to at the festival?
Hayley: All of it!  I love book festivals.  And it will be nice to be back in Felixstowe.  Probably I'm most looking forward to seeing the library again.  When I was a teenager, I loved that library.  I was pretty much there every weekend.  I don't know what I would have done without it!
And the lovely Felixstowe Library looks forward to welcoming you Hayley! What about you Ruth?
Ruth: I love meeting readers and writers and talking about books. It's just my favourite thing to do. A whole weekend full of people who love books as much as I do – bliss!
Agreed. It is bliss. Pure bliss. Especially when everything runs without a hitch!! Come and learn more about the world of children's and young adult publishing with this very special panel event, Saturday 25th June 12-1pm in Felixstowe Library. Writers young and old welcome!