This year we have six local school bookgroups reading Polly Ho-Yen's Boy in the Tower ahead of her visit in a few week's time and by all accounts they have loved it! The Causton Cliffhangers wrote this fabulous review for us: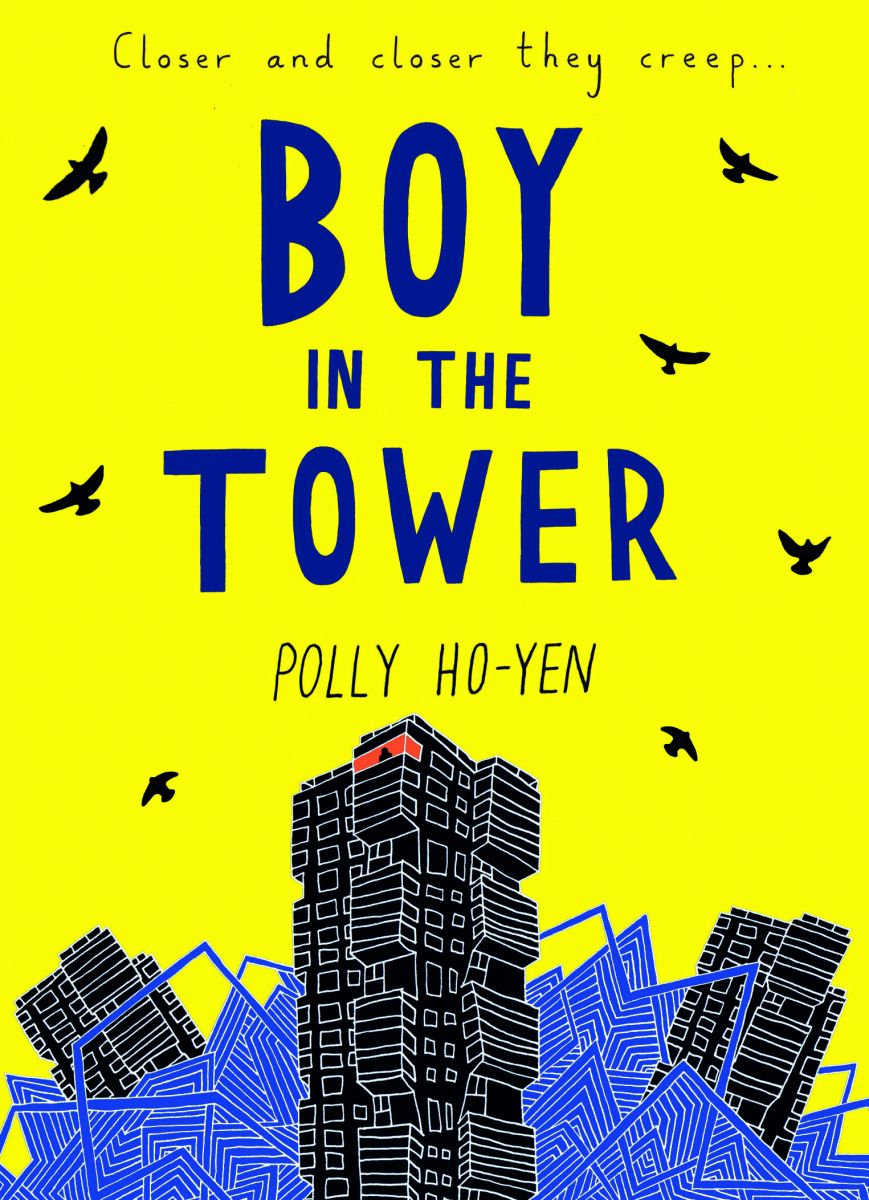 Suspense, courage, dilemma mixed with deadly plants and brave heroes and possibly a pinch of salt…? These are the ingredients for a magnificent read and 'this is' a magnificent read.
Boy in the Tower by debut author Polly Ho-Yen, is the story of Ade, an ordinary eleven-year-old boy who lives on the seventeenth floor of a tower block.  His life however, is turned upside down in more ways than he could ever imagine when 'the plants' first arrive.  "Close up, they look beautiful.  And weird as well."  This is only the beginning…
Polly's writing teleports us into Ade's world where we see his nightmares and feel his fears as the large, horrific plants slowly appear to be taking over.  Gradually, everything is being destroyed and everyone he knows is leaving – but not him.
We really enjoyed the feeling of being in Ade's shoes and experiencing each challenge as it unravelled.  For instance, when he sees what happens to the innocent Policemen, like Ade, we felt jumpy, petrified and had goose bumps. There are time shifts so you really have to pay attention or you might miss an important bit or the answer to something you are wondering. Solving problems isn't always easy as Ade discovers.  Throughout the book, he consistently tries to 'rescue' the things most precious to him: friendships, a sunflower seed, his mum, time and even his own childhood.  Not everything can be rescued though – can it? We really liked the 'cliffhangers' in this book – they are jaw dropping.  Just wait until you reach the end of Chapter 49!
This book is like being on an emotional rollercoaster and will make you feel both anxious and excited.  So make sure, if you pick up a copy of Boy in the Tower, you are comfortable and have nothing better to do because once you start reading you won't be able to stop until the final word on the final page. We would definitely recommend this book for readers who want a thrilling 'ride of a read!'
And if that isn't enough to get you popping a ticket or two into your online basket then maybe our mini interview with Polly will be…
Hi Polly! We know that representatives from the school bookgroups will be interviewing you, but what else can we expect from your event?    

I'm going to be talking about how I find my ideas for writing – they're often closer to home than you think! – and things will get a little apocalyptic as we share ideas for our own end-of-the-world-as-we-know-it stories.
Sounds intriguing! Now tell us which authors (dead or alive) you would invite to a literary dinner party and what would be on the menu?
I love this question because reading and eating are two such pleasures of mine. I just know I'm going to babble… So, Ali Smith, for sure. I recently heard Ali talk (and read) and she was so brilliant and immediately reminded me of the friends I have that just feel good for the soul. Beatrix Potter. I was obsessed with her when I was growing up and even wrote to her ghost 'inviting her to visit me.' I should definitely get Nicci Gerrard and Sean French in there. (See answer to next question). I'd also like Jon Ronson and David Sedaris because they are so very funny but I think I'd need to split them up on the table. And, let's get someone else out of the grave, I think: can I have all the Brontës sisters too? I would love to talk to them. I'd quite like everyone to lose their inhibitions and so I might serve everyone crispy duck with pancakes and so everyone has to use their fingers to eat with and ask each other 'please pass the plum sauce' incessantly.
What a party! Perhaps you'd have toasts for the special anniversaries Charlotte Brontë and Beatrix Potter are celebrating this year! So what are you looking forward to at the festival?
I have been furtively nurturing a love for Nicci French books my entire adult life – I must have reread their early ones countless times. It's embarrassing how ridiculously excited I am to think I will finally meet them at the festival!
Brilliant! We love it when we bring authors in touch with their own favourite authors 🙂 Tickets are selling fast for Polly's event so do book in now if you want to be there.