Hello booklovers!
Phew! In preparing for our blog this week we have been gathering up our events with a global theme. We are so excited to tell you about them, we haven't even unpacked our suitcases yet!

Let's kick off in South America. With the Rio Olympics starting in August, why not sample a flavour of Brazil right here in Felixstowe. FlipSide is the sister festival of FLIP- South America's first literary festival, and aims to bring o espirito do Brasil to the UK. On Friday night, musicians Gabriela Kozyra and Luiz Morais will take us on a journey through the multitude of Brazilian rhythms and get us into the festival mood! We are also vey lucky to welcome Liz Calder to Felixstowe. Liz is the founder of the FLIP festival and will be talking to us about the great writers, novelists and poets Brazil has given the world.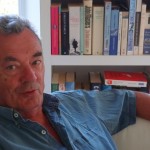 With the referendum on June 23rd, all eyes are currently on Europe. Giles Merritt was named by the Financial Times in 2010 as one of the 30 people who most influence thinking on Europe. Join him for his event Slippery Slope, just days after the vote, to see what the result means for Britain.
The plight of refugees fleeing from the conflict in Syria has dominated the news this year. Writer and human rights activist Lucy Popescu will talk about her new anthology A Country of Refuge, which celebrates the contribution Britain has made throughout history in providing a safe haven for refugees. It also seeks to add a positive voice to the debate.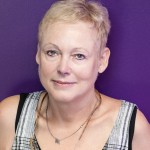 The popularity of translated books has soared in recent times, especially through the popularity of Scandinavian Noir. In Dialogues, Writer and translators Daniel Hahn, Antonia Lloyd-Jones, Sarah Bower and Will Stone will be exploring the role of the translator both in fiction, and helping books go global. Why not also investigate the world of Polish Noir? Sarah Bower will be in conversation with top selling author Katarzyna Bonda, whose novels feature female crime profiler Sasza Zalsuka and are soon to be translated into English; and translator Antonia Lloyd-Jones whose work has contributed to the success of Zygmunt Miłoszewski's trilogy starring Prosecutor Teodor Szacki. In an exciting deal, you can purchase tickets for both of these events together for £12!
In Portugal: The First Global Empire, Roger Crowley will be discussing the importance of Portugal as the first European country to establish a sea route to India, South America, China and Japan, and why we seem to have forgotten their accomplishments.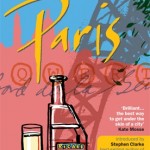 If you love travelling, then our event with Oxygen Books publishers, Malcolm Burgess and Heather Reyes is definitely for you. They will be looking at the best fiction and non fiction inspired by some of our favourite world cities, including Paris, Venice, Tokyo and New York. So much for unpacking- we want to go and explore some more!
We hope this has got you all as excited as we are! If you want to find out more about any of our events or speakers, you can find the rest of our programme here.
Until next time…

Kelly and the Festival Team