Good morning Booklovers,
Our final #ChristmasComeEarly treat is here and this is for our younger fans…
We are delighted to announce that Harry Potter Book Night is returning to Felixstowe Library this February!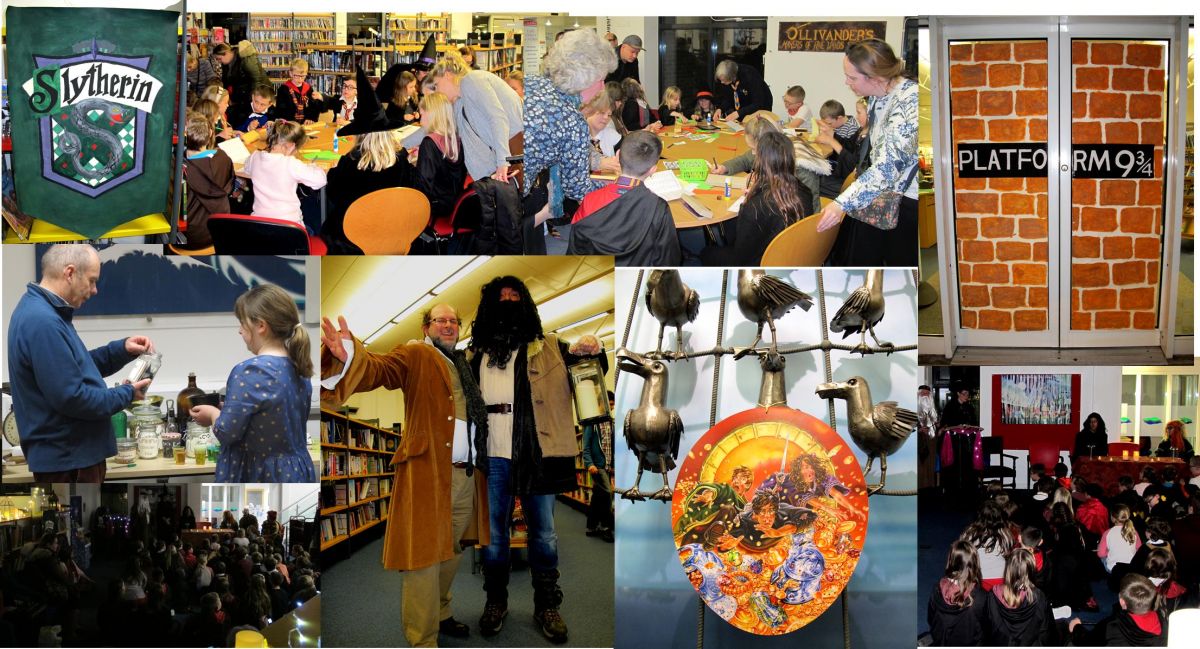 We've been beavering away with library staff to bring you another magical evening of Harry Potter themed fun. Once again the library will be transformed for the occasion, some of your favourite characters will be there and there'll be lots of brilliant activities.
Last year we had so much fun, it really was a fantastic night! I think some of the adults enjoyed it just as much as the kids…
The event is on February 2nd 2017, 6-8pm and tickets are £5. They are only available in person from Felixstowe Library (and when you get them you'll see why!) Last year they sold out well before the evening so get in there faster than a snitch because spaces are limited. Recommended* age is 7+ and all children must have an accompanying adult.
Just over a week to go until Christmas arrives now! We hope you've cracked open a festive read? Look back over our #BookAdvent blog posts from the last two years for some inspiration. Don't forget that tickets for Stella Rimington, Beth Miller, Richard T. Kelly and Louis de Bernières are still on sale online – perfect for last minute presents (or maybe a post-Christmas-shopping reward for yourself?!)
Bookish best,

Hannah and the Festival Team
*But we're flexible with this, if in doubt ask in the library!