Hello book lovers!
Whilst our festival brings to you the very best that fiction can offer, we are also very happy to present numerous varying and fascinating Non-Fiction events, which are more than likely to tickle the fancy of all of our visitors! For those with an interest in East Anglian artwork, Julia Blackburn will be discussing her recent book 'Threads', examining the life of Norfolk artist John Craske, a fisherman who created beautiful paintings and embroideries. World renowned Suffolk artist Maggi Hambling, well known for her seaside inspirations, will also be joining us for an special preview event on the 11th of June, and will be discussing her recent book Touch. Both events will be fascinating, and not to be missed!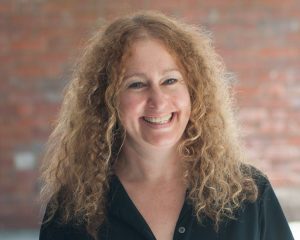 From renowned artists, to one of the most renowned English playwrights: Beth Miller will be sitting down with us to describe her work, For the love of Shakespeare. Beth's fascinating miscellany of information about the Bard reflects on his life and works, in addition to the controversy surrounding his authorship, and the timeless appeal of his plays. For our Radio Times event, celebrated television critic Alison Graham will be chatting about the twentieth and twenty-first century parallel of entertainment, and how we all still love a good bit of telly.
For the more historically minded amongst us, we have a treasure trove of historical intrigue. Henry Hemming will be chatting about his latest book 'Maxwell Knight – MI5's Greatest Spymaster', as he divulges the true story of Knight and the two female spies he trained to infiltrate the Communist Movement of the 1930s. Mandy Morton will be in conversation with Carol Anne Lee and Nicola Upson – Carol Anne's new book, A Fine Day for a Hanging, discusses the most notorious murder cases of the 20th century, and Nicola's popular detective series, featuring Josephine Tey, were inspired by such crimes. Speaking of dramatic events in the twentieth century, Steve Smith will also be joining us to talk about the 1917 Russian revolution. It was a period of time that changed not only Russian history, b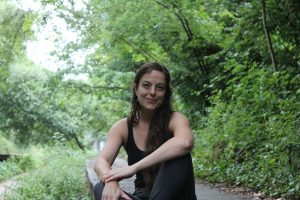 ut the course of the world's future, and is the subject of Steve's book Russia in Revolution. 
Whilst we have events looking at the past, Brenna Hasset combines both past and future in Built on Bones, her study of the history of humanity's relationship to urbanity and the future of the metropolis life. In turn, Robert Colville, author of The Great Acceleration: How the World is Getting Faster Faster', will discuss the heightening speed of modern life, from travelling to shopping to dating, and what this means for the future of life on earth.
Finally, as a part of our New Voices, fresh perspectives, firm favourites events, we will bring to you Male suicide: stories of life, death and surviving.  Throughout this event, authors Dan Mooney, Matt Johnson and Martin Bannister will look at mental health and suicide, in relation to their own writing, as a part of our series of events designed to encourage thought and reflection on an issue that is so prevalent in the everyday lives of so many people.
We hope that you look forward to our diverse range of fascinating events, which we hope will engage and inspire our audiences. We very much look forward to seeing you soon!
Imogen and the Festival Team