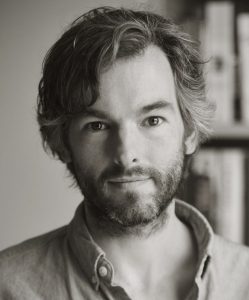 Henry Hemming will be joining us at the Festival to give us an insight into the enigmatic spymaster Maxwell Knight, and the two amazing female agents whom he recruited and trained. Today he joins us on the blog to answer our 5, 5-themed questions…
1. What can we expect from your event?
A gripping tale of espionage, a new understanding of the real 'M', and, my favourite part, a game designed to find out who in the audience would make a good spy.
2. Which 5 authors (dead or alive) would you invite to a literary dinner party? What would be on the menu?!
Ben Macintyre, Bruce Chatwin, John Buchan, Helen MacDonald and Maxwell Knight. As for a menu… That's strangely hard to work out, although I suppose there's a fishing theme among some of these five, so perhaps we'd all go fishing beforehand and eat whatever we catch.
3. 5 things to do in Felixstowe/at the seaside?
Sandcastles, sandcastles, sandcastles, sandcastles, sandcastles.
4. When I was 5 I was reading…
Spot the Dog and Babar and having a go at Beatrix Potter.
5. The 5 books I'd take on a desert island are…
To keep my five dinner party guests happy, they would be: Agent Zigzag, The Songlines, The Thirty-Nine Steps, H is for Hawk and Crime Cargo
Thanks Henry!
Henry will be joining us from 11am-12pm on the 1st of July. Remember, you can find out more about his event
here
.