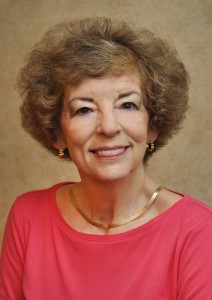 This week we welcome one of this year's speakers, novelist Donna Fletcher-Crow, to the blog. Donna is the author of 43 books, mostly novels of British history.  The award-winning 'Glastonbury, A Novel of the Holy Grail', an epic covering 15 centuries of English history, is her best-known work.  She is also the author of 'The Monastery Murders: A Very Private Grave', 'A Darkly Hidden Truth' and 'An Unholy Communion' as well as the Lord Danvers series of Victorian true-crime novels and the literary suspense series The Elizabeth & Richard Mysteries. At the festival Donna will be talking about her passion for British history and the experience of writing historical fiction.
 I am thrilled to be coming to Felixstowe Book Festival and can't wait to meet readers, make new friends, and answer questions in person. But as June is still some time off I thought I'd get an early start and answer now one question that's sure to arise:
"Where do you get your ideas?" Surely, the most-asked question of any novelist. And the answers are as varied as the stories fiction writers tell. Beyond that, the answers often vary from book to book. Almost anything can spark that magical moment when a writer knows in her heart, "I have an idea!"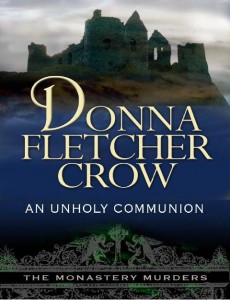 For me, however, that moment most often comes from the setting. Because one of my major goals as a writer is to give my readers a "you are there" experience I try very hard never to set a book, or even a scene, in a place I haven't actually visited myself. If I haven't slogged across that muddy field, scrambled over those crumbling ruins or gazed in raptures at that magnificent landscape myself, how can I expect my reader to do so in their imagination?
I also find being on the spot is essential to developing my plot. Even though I write murder mysteries with often quite convoluted plots it's important for me to stick with what I believe could actually have happened (okay, in extreme circumstances, but still, it could have). This is best accomplished when I can stand where my heroine or hero— or better yet, my villain— is standing and ask myself, "Okay, what could happen here?"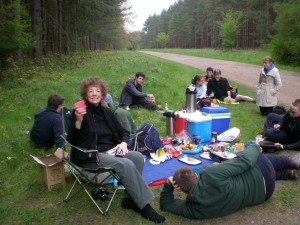 A case in point was the writing of An Unholy Communion for my Monastery Murders series. Felicity and Antony are leading a youthwalk on an ancient pilgrimage trail across Wales— a seeming idyllic interlude— Until evil intervenes. . .
First of all, I had to know the mechanics of how such a trek would be handled. So I joined a youthwalk from London to Walsingham as a considerably overage pilgrim.  Fortunately our group was considerably more cohesive than the motley crew Father Antony is given to shepherd across Wales, but I was able to observe the detailed organization required, the joys of community and the aching muscles and numerous blisters that go into such an enterprise.
And then to Wales in the company of my crime-writer friend Dolores Gordon-Smith (see her delightful Jack Haldean Series here). We travelled across Wales, following the ancient Cistercian Way as closely as we could and spent several days in a wonderful retreat house on the very westernmost tip of the land, all the time asking, what villainous deed could occur here? Has murder and mayhem ever been plotted in more beautiful surroundings?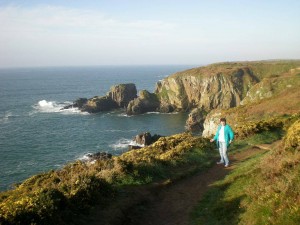 I hope that gives you a tiny glimpse into the working of a writer's mind and I so look forward to meeting each one of you at Felixstowe. I hope you'll have lots more questions for me then.
You can see more about me and my books and find lots more pictures from my research trips here and I'd love to have you follow me on Facebook here.
Donna Fletcher-Crow