Hello my dear booklovers!
Happy half term! I always look back on my school holidays as a halcyon time oozing with sunshine, larking about and reading. We all had our Famous Five (or equivalent, I do get that Enid is not for all) holiday didn't we? A time where we secreted ourselves away somewhere solely with the purpose to devour our way through Enid Blyton's sweet series which I'm sure holds a place in the bit of our hearts which retains our childhood self. Well readers, look no further than the Felixstowe Book Festival 2018 programme for a series of literary treats likely to excite the literary tastebuds of children, teens and families alike.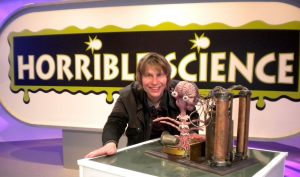 Where to begin… Elsbeth Crichton -Stuart and her story-walk in the woods seems like a good place to start! Join Elsbeth at the Grove Woodlands on the 1st of July as she takes us on an adventure, navigated by story, through a beautiful area of local woodland. Suitable for old and young, families and nature enthusiasts, this is the perfect event to occupy little minds and intrigue big ones too! If this seems like your bag (or your family's choice of shopper…) then Nick Arnold and his Horrible Science Lab might be the one for you. Bursting at the seams with gooey experiments and fun facts, this is an exciting, informative and slightly messy event suitable for families to enjoy together.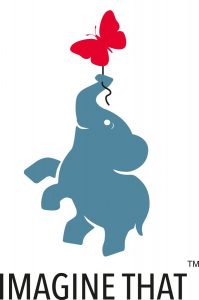 If you think that sounds good, don't forget the oodles of other exciting family events we have on offer. Why not head to Felixstowe Library to join Dennis the Menace and the gang at Wham! Bam! Pow! – Happy Birthday to the Beano! This exciting session, created by the wonderful returning Rapscallion Theatre Company, will also launch the Summer Reading Challenge, an annual event designed to encourage children to get stuck into the joys of reading over the Summer hols. Expect much mischief and mayhem, as well as lots of craft and fun activities too. Speaking of craft, who better to spend an afternoon with than Arty Mouse? Coming all the way from the Imagine That! publishing house in Woodbridge, we will be treated to an afternoon of drawing, colouring, stamping and sticking, and much more!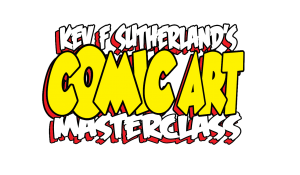 For the fledgling artists, a trip to see Kev F and his Comic Art masterclass might be in order. Kev regularly illustrates the Beano, as well as the Marvel and Doctor Who comics. During this fun-filled afternoon workshop Kev will teach us his expertise, help each guest create a comic strip of their own, on top of drawing caricatures for anyone who wants one. Running twice over the festival weekend, this is an event not to be missed!
We have so much on offer to get young (and old!) minds racing, it's going to be a vibrant and fascinating weekend for all. It looks like the coming week is shaping up to be equally exciting in Suffolk. If you are stuck for things to do with the children over their holiday, then why not head to the Visit Felixstowe beach hut by the pier, to take part in the Beach Bonkers 'A Tableful of Treasures' event, where children will be able to handle and explore treasures from the natural world. Or how about a visit to Languard Fort for their Spring half-term trail – plenty of passages to explore and interesting snippets of local history to learn. On Wednesday the 30th of May, Felixstowe Library will hold host to a very special Magic Show – great fun for all, plus the opportunity to take home your very own balloon model. This is but a sample of the exciting activities that Felixstowe has to offer – check out more here: http://www.visitfelixstowe.org.uk/features-and-stories/felixstowe-spring-half-term-fun/.
There is so much to do in Suffolk, and we are proud to be a part of it all.
Have a great bank holiday weekend!
Imogen and the Festival Team