Hello booklovers,
Happy Monday! It is now a matter of days until our first event of the 2018 Felixstowe Book Festival: we can't wait to chat with Amanda Craig and Salley Vickers on Wednesday!
This week we are treating you to some nuggets of information about some of our returning festival favourites, as well as news of previous festival guests. We are so proud and pleased that our guests like us enough to want to come back!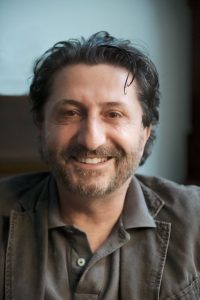 Oggy Boytchev 
Oggy Boytchev is a journalist and producer who has worked for the BBC for over 20 years. He first visited our festival in 2015 to discuss his book Simpson and I. In an interview with our festival team, Oggy described the book, detailing his international journalism partnership with fellow journalist John Simpson, as 'a factual thriller which documents some of the most memorable stories ever to appear on the Ten O'Clock News'. It was a fascinating and fantastic event in equal measure, and we are thrilled that Oggy is making another appearance at the Felixstowe book festival.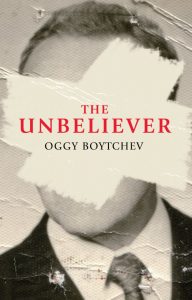 Now Oggy returns to our stage with his new novel The Unbeliever. Set over the course of four decades, this gripping thriller depicts the true story of a spy living through the Cold War and contending with issues of loyalty, love, danger and death. Oggy's thrilling novel will no doubt keep us spellbound, as will his event in the Elizabeth Suite at the Orwell Hotel on Sunday the 1st of July at 10.30 am. Follow this link to book your tickets right away:  https://felixstowebookfestival.co.uk/events/25-2
We really can't wait to welcome Oggy back. Have a butchers at the blog throughout this coming week (the big festival build up week!) for further information about our festival favourites.
Bookish best,
Imogen and the Festival Team