Hello Festival Goers!
It's been a busy few weeks here at Festival HQ; time is flying by and soon the weekend will be upon us in all its bookish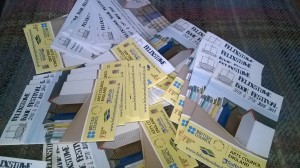 glory! The programmes are now here and we've been distributing them throughout Felixstowe, Suffolk and even further afield. Please let us know if you can help with distributing them and make sure you grab a copy when you see one – it's the perfect accompaniment to a cuppa. We're on the hunt for volunteers to help with the weekend. If you'd like to volunteer (and maybe get to see your favourite events for free) then download the form here and send it back to us as soon as possible.
Have you bought any tickets yet? They're available at Felixstowe Tourist Information Centre and Abbeygate Lighting (apart from the Gala Dinner which is only available at the Orwell Hotel). Make sure you get in there quick to avoid disappointment, particularly with our Writing Workshops which have a very limited capacity. If you don't live in Felixstowe and plan to visit us for the weekend you must check out the fabulous deals The Orwell Hotel has lined up on our venues page.
But perhaps June seems along way away and you just can't wait to get in the festival spirit… do not fear for we have the answer! Come along to our Festival Quiz Night on Thursday 15th May at 7pm at the lovely White Horse Pub in Felixstowe. Tickets are £5 per person (and will provide much-needed funds for the Festival) and you can have a team of up to six people. There will be a book theme through all the different categories and the prizes are brilliant. There'll also be a raffle with prizes galore! Tickets are available from The White Horse and the Facebook event is here.
Our Adult Short Story Competition has now closed but our Children's and Young People's Poetry Competition is open until 31st May so there's plenty of time for budding young writers to enter. Again, the theme is 'Conflict' and the poem can approach this in any way you like. All the details can be found on our Competitions Page. Our judges at Suffolk Poetry Society can't wait to read the entries!
Life as a Festival Intern has been super busy lately what with getting programmes to print, publicising the festival and all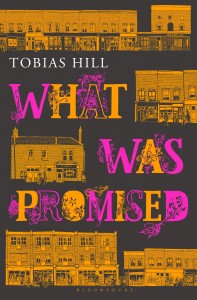 sorts of other bits and bobs. There's never a dull moment! In between all that I've been catching-up on some festival reading. I loved Sophie Crockett's novel After The Snow and I can't wait to delve into our Festival Read, Tobias Hill's What Was Promised. Rosie, who's come on board the Social Media Team, has been loving Alex Monroe's memoir Two Turtle Doves. Have you read any of our festival books yet? Please Tweet and Facebook your thoughts!
Keeeep reading (and buying tickets!)
Hannah
Festival Intern
p.s. Let's hope it's as sunny as this in June…