Last year our crime events were hugely popular – it turns out Suffolk residents love a gory murder! We asked novelist, and one of our guest speakers in June, Donna Fletcher-Crow to tell us about why she writes murder mysteries…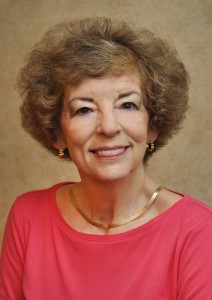 When my parents had one of those marital moments that could best be described as "awkward" my mother would get a certain gleam in her eye and say, "Divorce, never. Murder, maybe." Perhaps that early exposure opened the portals of my young and fertile imagination.
If so, though, it was long in coming out. My very first venture into the world of writing, except for some embarrassingly bad poetry, was a series of children's adventure stories I wrote and illustrated when I was ten years old. All starring me and each about 5 pages long.
I began my serious writing career some twenty years after that writing romance— both historical and contemporary. It was wonderful training ground. Category romance in those days was very formulaic and following a pattern is a great way to learn the business. Until I realized one day I couldn't read another romance. Period. Book closed. And if you can't read it you can't write it. So for the next few years I concentrated on my passion for history. Ah, finding ancient stories that moved me and working to bring them to life again. Sharing everything from King Arthur's Britain to a proper Victorian drawing room with my readers.
I still love history, but I began to feel I needed "something more." If I needed an added dimension to invigorate my characters, to drive my plot forward and to hold my interest, surely my readers needed something more to keep them turning the pages. Ultimately, it was a matter of the most basic advice given to beginning writers:  Write what you like to read. And that's exactly what I did. My favorite reads were Dorothy L. Sayers, Josephine Tey, P. D. James, Dick Francis…
Fortunately, my editor, likewise a Francis fan, agreed with me, and so I added that final element to my stories— the occasional dead body. And now I feel like I have it all: I still indulge my love of British history in every story, whether it's as background to solving a murder as in my Monastery Murders, as a literary springboard as in my Elizabeth and Richard literary suspense series, or as full-blown historical as in my Lord Danvers Victorian true-crime series; And I still have romance, again in greater or lesser degrees according to the story, but what would life be without a love interest? And at the centre of the plot I have a dead body to keep everyone on their toes— most of all me.
I can't wait to meet my readers at the Felixstowe Book Festival in June. I'd love to hear about your favorite crime writers and whether or not you've ever, like my saintly mother, ever contemplated murder.
Do drop by my website to see what other crimes I've committed: www.DonnaFletcherCrow.com
And follow my adventures on Facebook here
Donna Fletcher-Crow