One of the best aspects of Felixstowe Book Festival, in my view, is the diversity of guests who join us to talk about their books by the seaside. This year alone we have not only professional writers of fiction and non-fiction, but also sportsmen, historians, comedians and musicians. The wide range of experiences and viewpoints offered by this fascinating group of people is sure to make the weekend of the 28th and 29th of June something really special.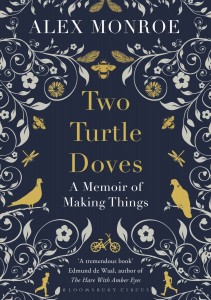 I have just finished reading the memoir of one of our 'non-writer' guests, jeweller Alex Monroe. I say 'non-writer', but for an individual whose profession is not the written word, the first thing that struck me whilst reading his memoir, 'Two Turtle Doves', was the strength and natural style of his language. The book traces Monroe's rather idyllic childhood, growing up in a rambling old house in rural Suffolk in the 1970s. His was a childhood full of exploration and adventures in the surrounding countryside (accompanied by an impressive catalogue of scrapes and injuries!). As you'd expect from a designer, Monroe has a flair for evoking the visual world of his past through words, and we follow the young Alex as he finds fulfilment and inspiration from his natural surroundings. If there were ever a powerful argument against the cotton-wool-wrapped, screen-riveted modern childhood, this is surely it. Alex and his siblings, unburdened by the tyranny of technology and benefiting from laid-back parents, learn to fend for themselves and to make for themselves the tools and toys they need. Their ingenuity is remarkable: I was particularly taken with the array of (rather brutal) hand-made weapons which Alex and his brother developed to take on the bullies down the road.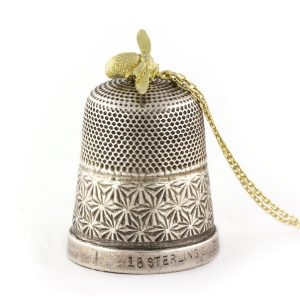 It is this love of inventing and crafting which runs through the whole of Monroe's story, and which led him to where he is today – an internationally-renowned and hugely-popular jewellery designer. The push-and-pull of his present and past is constantly at work in the book, thanks to a clever and original structure: each chapter follows the conception and creation of a different piece or range of jewellery for Monroe's brand, interwoven with snippets from his childhood which offered inspiration or contrast. We learn, for example, that the two turtle doves of the book's title, a necklace created for a special 'Twelve Days of Christmas' collection, can be traced back to a pair of doves huddling against the elements that the young Alex spots whilst on a storm-tossed rowing expedition with his older brother, Roddy. The image sticks firmly in his mind and eventual re-surfaces years later, in delicate silver.
One element of the book which I especially enjoyed was the step-by-step descriptions of the jewellery-making process. Pages from Monroe's sketchbooks have been scanned and reproduced, giving an insight into the designer's thought-processes and helping to emphasise the fact that the creation of these beautiful flowers, feathers and insects in precious metals is not a smooth, flawless process. Monroe is open and honest (and often amusing) about the frustrations and difficulties of designing, and the practical challenges of realising a fleeting idea in physical form. We are invited into the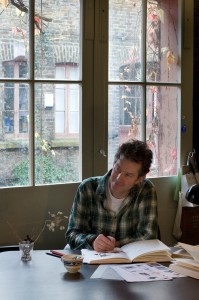 jeweller's workshop and learn about the arsenal of tools and the many complex and intricate processes which come together to produce a ring or pair of earrings. There is true devotion and painstaking focus in each curve filed away, in each fragment soldered.
Whether you are already a fan of Alex Monroe's jewellery, like myself, or you would like to discover how a designer's mind works, or you want to take a nostalgic route through the waterways and woods of the Suffolk countryside – I really feel that this book has something to offer every reader. But don't just take my word for it – read it for yourself!
Alex Monroe will be joining us to talk about his memoir, Two Turtle Doves: A Memoir of Making Things, on Sunday 29th of June, 12.30-1.30pm at the Orwell Hotel. Take a look at his jewellery designs on his official website.