At last year's festival some of our most popular events were those with a local flavour. From true crime to fiction to history, it seemed as though our audiences couldn't get enough of Suffolk and wider East Anglia! I've been wondering why we find these events so appealing…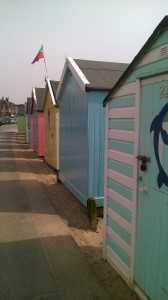 Maybe it's the intrigue of discovering grizzly crimes or unsolved mysteries hidden by the placid surface of Suffolk life? Maybe it's tied into our search for identity as we seek to know more about the place in which we live or love to visit? Identifying ourselves with a particular place, or places, is surely something that makes us human. I know that when I was at university it was always a joy to meet someone else from Suffolk. This was quite a rare occurrence and it was nice to speak to someone who'd actually heard of Felixstowe. There was an instant connection with someone who shared the same roots and a sense that a piece of our identities was understood by one another. I would say that maybe it is this sense of recognition and identification that means that Suffolk dwellers (and adopted-dwellers- we welcome all to our festival!) love to hear about the people and stories Suffolk has produced, not least because both are so wonderfully diverse.
And so this year, back by popular demand, we are delighted to offer an array of events that celebrate the rich heritage of our region. Rather excitingly these events span many different subjects, meaning there really is something for everyone.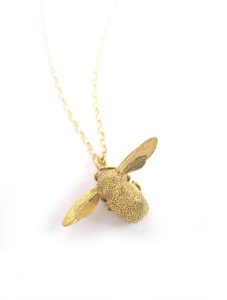 On Sunday 12:30-1:30 in the Orwell we're excited to be welcoming internationally renowned jewellery designer, Alex Monroe, back to his home county to talk about his memoir. Two Turtle Doves is the story of a life spent making things, from an idyllic childhood in the Suffolk countryside to creating jewellery for the rich and famous. We've already reviewed the book on the blog so hop over here to whet your appetite.
Julia Jones will be talking about her series of children's books, Strong Winds, set along the Suffolk coast on Saturday morning at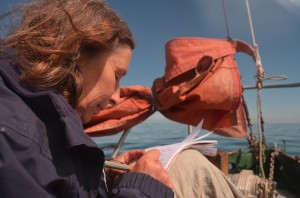 10:30-11:30 in the Orwell. She'll also be talking about her biography of detective novelist Margery Allingham. For her younger readers she is leading an exciting workshop in the library on Saturday afternoon 2:30-3:30. 7-11 year olds will have the opportunity to map their own adventure as Julia will help them to think about all the stories inspired by maps, and how they might go about writing their own.
For more fiction inspired by Suffolk join Peter Tremayne on Sunday morning in the Orwell 11:15-12:15. He'll be talking about Saxmundham's most famous fictional character – Brother Eadulf. Brother Eadulf appears in Peter's international bestselling historical crime series, the Sister Fidelma mysteries. This is sure to be a fascinating talk about one of Suffolk's more unusual exports.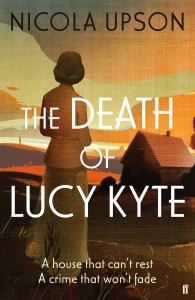 If crime's your thing then you'll also want to get hold of some tickets for our event on Sunday in the Orwell Hotel at 11-12. Crime novelists Nicola Upson and Ruth Dugdall will be chatting to journalist Mandy Morton about one of Suffolk's most notorious mysteries that continues to fascinate nearly 200 years later. The murder of Maria Marten in the Red Barn in Polstead inspired Nicola's latest novel The Death of Lucy Kyte and Ruth's The James Version. Join three Suffolk women for a lively and enlightening debate about what happened on that fateful day. True crime events were packed out at last year's festival so make sure you don't miss out!
On Saturday at the Orwell journalist Jeff Taylor will be taking a journey through East Anglian fiction inspired by the First World War. From Michael Foreman to H G Wells, Jeff will summon a fascinating roll-call of characters who reflect the reality of the time. We do of course, have many other events exploring various aspects of World War One in this centenary year and we recommend a visit to our fringe event Holding the Fort for musical, poetical and dramatic tastes of the era. Local historian David Tolliday will be on hand to enlighten visitors about the impact of the War in Felixstowe.
2014 is also a centenary year for the burning of the Bath Hotel in Felixstowe at the hands of two Suffragettes. When we discovered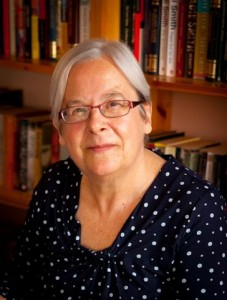 this we knew we had to explore this on our programme. Last year our vintage tea parties hosted by Delicious Nutritious at 31 Bath Road went down a storm and this year they return with a suffragette theme! Local authors Joy Bounds, who has recently published A Song of their Own about the local fight for female suffrage, and Dick Moffat, whose book A View of Felixstowe from the Bath explores the story of the Bath Hotel, will be chatting about their work. Can there possibly be a better way to learn some local history than with a yummy cake in hand? Green, purple and white attire is of course optional…
So there you have it, plenty of Suffolk curiosities and delights for your delectation at this year's festival!
With anticipation,
Hannah
PS If you can think of any more reasons as to why we love the local vibe please do let us know! Don't forget we're on twitter: @felixstowebook and Facebook: www.facebook.com/FelixstoweBookFest