It's Father's Day this weekend, and so what better opportunity to take a look at some of the great events we've got on offer for the man in your life! This year's festival has something for every father, brother, son and husband (as well as their mothers, sisters, daughters and wives!), and we're going to give you just a sneak peek of what they might enjoy…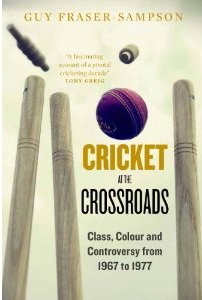 We've got two fantastic events lined up for sports fans (male and female!). On Sat 28th, 12-1pm, Guy Fraser Sampson will be taking us back to the shady and prejudiced world of cricket in the 1960s and 1970s. Guy's book, Cricket at the Crossroads, is the result of hours of research in the archives at Lord's, as well as eye-opening interviews with former players, and this talk will reveal a whole new perspective of the game.
If you're a rugby fan, you'll not want to miss our special gala dinner with Steven Gauge, at 7pm on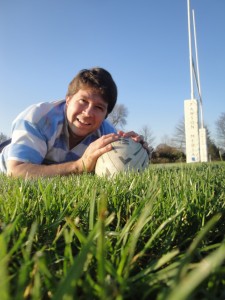 Saturday 28th. Steven has enjoyed a varied career in PR and politics, but perhaps his greatest challenge came when he found himself captain of his local rugby team. The trials and tribulations which ensued inspired a series of books, including the acclaimed My Life as a Hooker. Steven will be regaling us with his stories from the rugby pitch and beyond, whilst we enjoy the culinary delights presented by the Orwell Hotel. This is sure to be an evening to remember!
History buffs will also be spoiled at this year's festival. We've got a number of special events in honour of the centenary of WWI, including our fantastic fringe event at Landguard Fort on Sat 28th ( more details here!). Frank Furedi will be joining us to discuss his thought-provoking book, First World War: Still No End in Sight, on Saturday 28th, 3-4pm. Frank will be making the case that the Great War never truly ended, as it continues to fuel cultural and ideological conflicts today.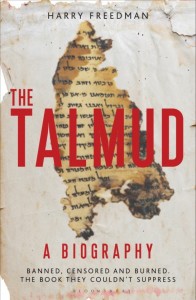 We'll be taking a look at the evolution and history of one culture in particular with Harry Freedman, who will be speaking about his fascinating book, The Talmud: A Biography, on Sunday 29th, 3-4pm. This is sure to be an engrossing and enlightening discussion of the foundations of Judaism and the long and complex history of the Jewish people.
We may have taken part in the recent elections, but how much do we really know about what goes on in the upper echelons of UK politics? Professor Anthony King joins us to reveal some of the cover-ups and debacles which have plagued politicians past and present, and which are explored in his book, The Blunders of our Governments. Prepare to be shocked and appalled in equal measure by what he has uncovered!

If you prefer to get your thrills and surprises from fiction, we've got that covered too! On Sunday 29th, 2-3pm, Stephen May will be reading from his brilliant novel, Wake Up Happy Every Day, which takes a wry look at the ups, downs, delights and despair of middle age. Whether your own mid-life crisis is long-gone, impending or years away, this is bound to be a treat.
Finally, we turn from everyday dramas to more exotic settings: we're excited to welcome authors A.M. Bakalar and William Brodrick to the festival, who will be discussing Polish literature, culture and history, and its influence on their own novels. Come along and hear them in conversation with The Times journalist Liz Hoggard on Sunday 29th, 5.30-6.30pm.
So there you have it…whether you want to learn more about one of your existing interests, or you want to discover something entirely new – we really do have something for everyone at this year's festival!
All events mentioned will take place at the Orwell Hotel. For more details on these events and our whole programme, visit our Events page. Remember, you can now buy festival tickets online – just click here!