We've already told you about the brilliant events with a local flavour which you can look forward to at this year's festival, but we've also got some fantastic talks going on with a more international, multicultural feel. Whether you want to learn more about a particular culture, explore your personal roots, discover a new writer or just see things from a different perspective, these events will be a highlight of the 2014 festival.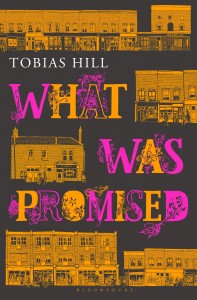 Tobias Hill's critically-acclaimed new novel, What Was Promised, follows the fortunes of three immigrant families who move to London. Across three separate time-frames, he explores the challenges and rewards facing his diverse characters, as they struggle to fit into their new environment and establish their identity. We enjoyed this book so much that we've chosen it as our official festival read! We hope you can join us on Sat 28th, 1.30-2.30pm at the Orwell Hotel for a special 'book club'-style event, where we'll hear readings from the book and take part in a discussion led by novelists Kamila Shamsie and Nikita Lalwani.  [Tobias is sadly unable to join us due to ill health.] This is sure to be one of our stand-out events!
Why not take the opportunity at this year's festival to discover more about a religion and culture that unites millions of people around the world? On Sunday 29th, 3-4pm at the Orwell, Harry Freedman will be discussing his book, The Talmud: A Biography, which traces the troubled and complex past of the Talmud and of the Jewish people themselves. Harry has enjoyed a varied career as a restaurant-owner, career coach and scholar, amongst other things, but he has always been fascinated by the Talmud and its role in Jewish life. In his own words: 'the Talmud is not just the heritage of the Jews. It is a classic of world literature. And its story deserves to be told.' Come along and hear this fascinating story for yourselves.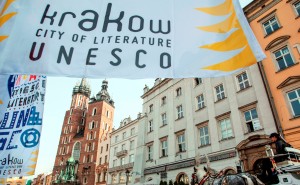 Finally, we'd like to say 'witamy' to our Polish speakers, who will be joining us for events on Sunday 29th at the Orwell Hotel. From 3.30-5pm, poet and translator, Maria Jastrzębska, and journalist and prose writer, Ziemowit Szczerek, will be reading from their work in both English and Polish, and they will be discussing what it means to be a Polish writer today. While Maria was born in Poland and is now based in the UK, Ziemowit currently lives in Krakow, Poland, and is coming to England especially for the festival, at the invitation of the British Council. Krakow is one of just seven cities in the world to have been rewarded with the prestigious UNESCO City of Literature title, and we are very excited to be welcoming one of its residents at the Book Festival!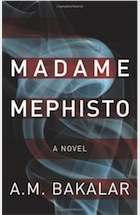 The exploration of Polish literature and culture will continue from 5.30-6.30pm, as we are joined by novelists A. M. (Asia Monika) Bakalar and William Brodrick. These are writers with rather different backgrounds – William started out as an Augustinian friar, before becoming a barrister and then a writer, while Asia grew up in Poland and worked as an interpreter and teacher in a number of different countries before moving to the UK ten years ago. However, what they do have in common are fantastic Polish characters in their work. They will be discussing their novels and will be taking a broader look at Polish culture, literature and history. Liz Hoggard, of The Times, will be joining them in conversation.
So, has this whet your appetite for something a little different at the festival? Then what are you waiting for?! Book your place now through our online shop!