On Sunday 29th June, between 10:30 and 1:30 London  Guides will be providing lots of fun activities for families in Felixstowe Library. Francesca and Margie join us on the blog to whet your appetite…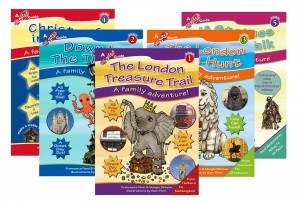 The StepOutside Guides team are getting really excited about our time at the Felixstowe Book Festival. We were there 'just looking' last year, and it's a fabulous event in this lovely seaside town. We are so pleased to be included in the programme this year.   We'll be in the library on Sunday morning with puzzles, games and a competition – as well as a row of toilet seats! We're busy getting everything ready at the moment, and we can't wait to meet you all.
We are there to share London with you, too, just like our Guides. We want to encourage you to explore and enjoy the greatest city on earth, just a train ride away from Felixstowe.
We love London – we love the fabulous buildings, both old and new;  we love the higgledy piggledy nature of the streets. We love the hidden corners and secret treasures, the small museums and houses that not many people know about, and the lovely River Thames that threads its way through the centre of the city.
We have created and published the guides because we want everyone to enjoy London. They are written especially for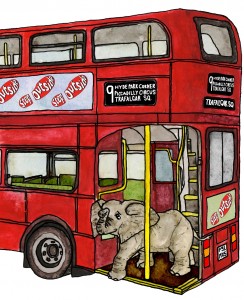 families, though anyone can use them, and what makes them very special is that we have written them so that children can be in charge! That's right; kids lead the way! Anyone who can read, can lead, and each book has a very special companion who guides you on your day's route.
One other very special thing we'll tell you about here – each day out in our guides is cost free! We have not included anything that costs anything, and there is one, very special entrance ticket in one of the Guides that will get you in to somewhere very special absolutely free (a family ticket is normally £44).
So do come and meet us, have some fun with all our puzzles and games and we'll tell you more about our guides – and those special companions – at 11.30 and 12.30.
Francesca Fenn and Margie Skinner
This event is completely free and un-ticketed, activities will be going on all morning with special half hour talks at 11:30 and 12:30, see you there!