Hello Booklovers and welcome to this treat of a blog post on this sunny friday!
I recommend you grab a cuppa and settle down in a cosy chair…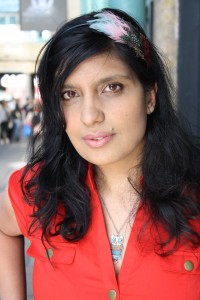 Not long to go now! A week today and we'll be on the verge of our exciting weekend of events (and not without a little trepidation here at Festival HQ!) We're delighted to have What Was Promised by acclaimed author Tobias Hill as our Festival Read this year. Sadly Tobias was taken seriously ill a few months a go so is unable to join us to talk about it as originally planned. However, we've planned a fab event with a bookgroup vibe to celebrate his novel! Authors Kamila Shamsie and Nikita Lawani will be joining us to discuss What Was Promised on Saturday 1:30-2:30. The event is FREE but ticketed!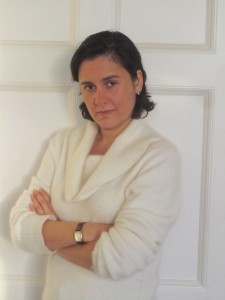 So come along with all your questions and observations after reading the book, or just ready to listen to a fascinating discussion. I read the book a few weeks a go and really enjoyed it. It's evident from his beautiful lyrical prose that he's also a poet. But the way he skillfully weaves the various threads of the story reveals him to be a master novelist… I could have continued reviewing it, but then I thought 'who better to tell us about the subject of a 'bookclub' event than some members of our local book groups?!' Here are their thoughts…
Helen Swift from the Words Book Group writes:
"I was given the opportunity to read this novel as soon as it came to print, and I must confess I hadn't read either of Tobias's earlier books. This meant I had no preconceptions of writing style, content or format….which only added to my reading pleasure!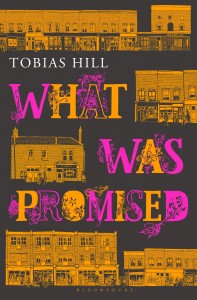 The novel is set in the east end of London and begins during the aftermath of the Second World War in 1948. We follow the lives of three very different families through the decades, ending in the early eighties. A continuing theme throughout the book is that of migration. Each family having found their way to a block of flats on Commercial Road.
We are introduced to Clarence Malcom 'the banana king' from Jamaica; Solly Lazarus 'the watch maker' from Poland and Michael Lockhart 'the up and coming wide boy' from Birmingham and their families. The women and children in the novel are portrayed with equal depth; showing the development of relationships across class and culture.  He describes each character with great detail allowing us to inhabit their world. Hills' evocative writing fills the senses and I found myself walking through the market, taking in the sights and sounds of post war London.
The enigma in the novel is the character of Pond; a child who was orphaned during the war and introduced to us living in a hole on some waste land. I found his character both intriguing and frustrating, but Hill draws us in and I enjoyed travelling on his journey of self-discovery.
There are pivotal events, such as the death of Bernadette (Clarence's wife); Dora's search for her family from Danzig and Michael's imprisonment, that fire the novel off in another direction and have repercussions throughout the book. Hill weaves the lives of his characters together, with some interesting twists in the second half of the novel. As we move through the years the plot develops each character, allowing us to reflect on what has passed and anticipate what is yet to come.  As a reader, I found Hills style of writing held my interest and made the book a real page turner.
Hills' ability to write convincingly from different cultural perspectives was a real treat and I would have liked to ask him quite how he went about this. It shows a particular depth of understanding to carry this off effectively, and I can assure you this is one of the best examples I've read. I was particularly impressed with his description of Jamaica as my parents-in-law live in Kingston and reading this chapter brought back so many memories for me. I have travelled down the same roads and Hill's writing evoked a strong sense of place.
I thoroughly enjoyed reading this novel, it was thought provoking and quite an emotional roller coaster. Hill draws in the reader from the first page and maintains our interest until the very last word. I would recommend What Was Promised to all those who celebrate the wonderful diversity of human nature. This is a real treasure of a book. "
And here a few comments from Cliffhangers Book Group:
"We were intrigued by the title… What was promised in a new life – future, security, and did the characters actually get what was promised? Did they get what they thought?"
"Tobias Hill paints a vivid picture of post war London."
"It's an interesting portrayal of damaged people in damaged places."
"The characters were living a precarious existence during this period, helping each other to survive.  They can't seem to move on from that.  Their lives seem greyer after the war."
"The characters were very well observed and completely three dimensional. We wanted more resolution from some of the characters and would like to think more about why Hill wrote it like this."
"The public bathing scene is not for the faint hearted!!"
"The novel's slow start is a bit like tuning a radio into different radio stations. It can be quite hard to read but worth it at the end – brought to a satisfactory conclusion."
 Amanda from Cliffhangers has also reviewed one of Tobias' other brilliant books, The Hidden:
"This book was more enjoyable than What was Promised.  It was easier to follow and didn't keep dipping in and out of different characters.  The setting of Greece may have been a factor in this too, as it has special meaning for me.  I loved the fact that the book covered archaeology and Greece. There were many layers to the book, many hidden, stories, themes and back-drops. The characters were interesting and showed different lifestyles, cultures and social levels. It was interesting and drew you in to the story.  You never really knew where it was going to take you and the secret the group had, was "hidden" and took me by surprise.  It did make me feel uncomfortable but I still needed to know where the story was going. A good read, interesting with lots of twists and turns and you never really knew where you were going to end up."
I'm sure that's given you much food for thought and you're ready to dash off and buy a copy of the book…before you do don't forget to book a ticket (FREE FREE FREE!) for the event:
Book online now →
Kamila Shamsie will also be talking about her own brilliant novel A God in Every Stone, 3-4pm in the Furneau Suite in the Orwell on Saturday 28th June. Why not book a ticket for this event too? Again it's FREE but ticketed!
In bookish anticipation,
Hannah