Only three days to go Booklovers!
Here at Felixstowe Book Festival we think it's so important to encourage children and young people to experience the joy of the written word. Spark a love for books in a young mind and you light a fire that will keep them warm through the ups and downs of life. I've loved coordinating the young people's programme for this year's festival and just looking at it makes me yearn for slightly more youthful days!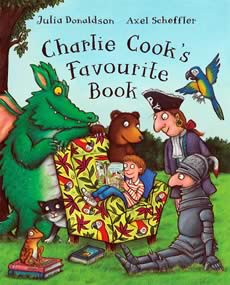 On Saturday Story Box comes to the library to bring two of your favourite books to life (and if they're not already your favourites then they soon will be!) Emily our Storyteller will be leading two sessions full of song, games, interactive storytelling and crafts. Previously, she has run similar events on a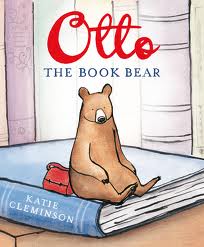 weekly basis in a bookshop in Canterbury and last summer she brought it to Felixstowe library. Come along to the children's section in the library at 11-12 for 3-5 year olds who will be experiencing Otto the Book Bear by Katie Cleminson. For 5-7s pop along at 12:15-1:15 who will be delving into Charlie Cook's Favourite Book by Julia Donaldson.
Tickets £2 and spaces are limited to pop along to online shop to get yours: Book online now →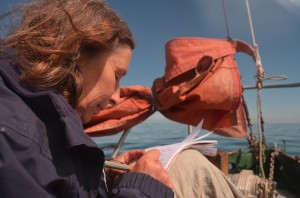 We have a very special event for budding young writers on Saturday afternoon 2:30-3:30. Author Julia Jones will be helping 7-11 year olds to Map Their Own Adventure! Some of the best-love children's books begin with a map – think of Treasure Island or the wonderful maps of Middle Earth – and some are inspired by real places. Julia's own books are inspired by the Suffolk coast and Arthur Ransome's Swallows and Amazons stories. In this interactive workshop Julia will be helping participants to make a map and story or their own.
With places limited and a bargain price of £2 get down to the Tourist Info or Abbeygate quick to make sure you don't miss out!
After our fabulous library  events why not zip along to Landguard Fort for our family friendly fringe event Holding the Fort. The event organiser Peppy Barlow tells us more:
"Join us 11am-5pm for a World War One themed multi-arts extravaganza for all the family! We'll have poetry readings (everyone's welcome to read their own work), a puppet show and Local primary schools are bringing histories of their area. Local historian David Tolliday will be giving talks on all aspects of Felixstowe during that time. There will be a wall where people can pin up family memories and copies of photographs.  WW1 is now a very distant event but it is surprising how many people have stories that can still be told.  Even a scrap of something told down the years opens a window onto someone's life.  So please bring anything that is still part of your family story.  We hope to collect these afterwards and make a book or display in the library. On the musical front we have the Salvation Army Band, two big choirs (The Felixstowe Community choir and the Rabble Chorus), a Music Hall Group who sing all the traditional songs, and numerous individual musicians creating echoes of the time.  We are hoping to bring everyone together for a huge singsong at the afternoon – with song sheets.  So start brushing up on your WWI songs!"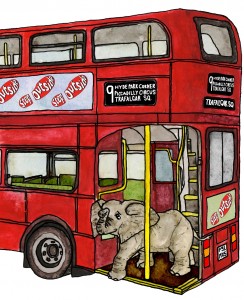 On Sunday we have the wonderful London Guides joining us in the library all morning with lots of fun family activities and half hour presentations at 11:30 and 12:30. Read more about their plans in their guest blog post here.
This event is the only one that is FREE and UNTICKETED, so simply turn up whenever you want and let the kids loose on all their fun activities!
Sunday afternoon 2-3, brings something special for young adults to the library cafe. Author of the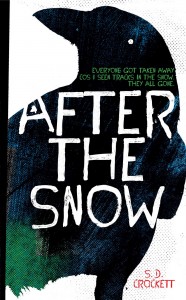 stunning young adult book After the Snow, Sophie Crockett will be interviewed by members of Felixstowe Academy Book Group. After the Snow is a dystopian novel set in the UK in a world facing another ice age. If you liked The Hunger Games or Divergent come along for a taste of what next to put on your reading pile. This is truly an event by young people, for young people but we know adults will love it too as Sophie's book has universal appeal.
Tickets are a bargain at £3 including a drink from the cafe! Book online now →
And if that's not enough, we'd love to see some young faces at our Bedtime Story event on Sunday evening in His Lordship's Library at The Orwell. The winners of our young people's poetry competition and adult short story competition will be receiving their prizes and reading out their work. Plus there will be hot chocolate!
So there you have it! Entertaining the kids this weekend is not a problem. Bring them along to one of our events and see their faces light up with inspiration – remember a love for books is one of the best gifts you can ever give them 😉
with bookish love,
Hannah