So, you've attended one of our brilliant events, you've visited one of our recommended food haunts for a spot of lunch, had a stroll along the prom and you've still got a few minutes to spare until the next fascinating talk or inspiring workshop. What do you do? Well, booklover, you go on our book shop tour!
In Felixstowe we are lucky to have a lovely array of book shops through which to rummage, and they're all within walking distance of our main venues. For all your Festival related needs we have Wivenhoe Books setting up shop in The Orwell Elizabeth Suite. They'll be stocking all the books related to the festival so you can get them signed by the authors. That's your festival needs sorted, but why not indulge your fiction fancies with a little stroll through our town centre…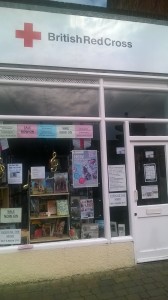 Exit The Orwell and turn left (away from the roundabout) and the first book shop you'll fall upon is the Red Cross book shop. bargain hunters will love this little gem! Prices are incredibly reasonable and their stock is really varied. Don't miss their excellent shelf of ladybird books 😉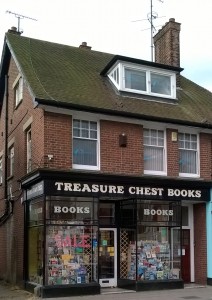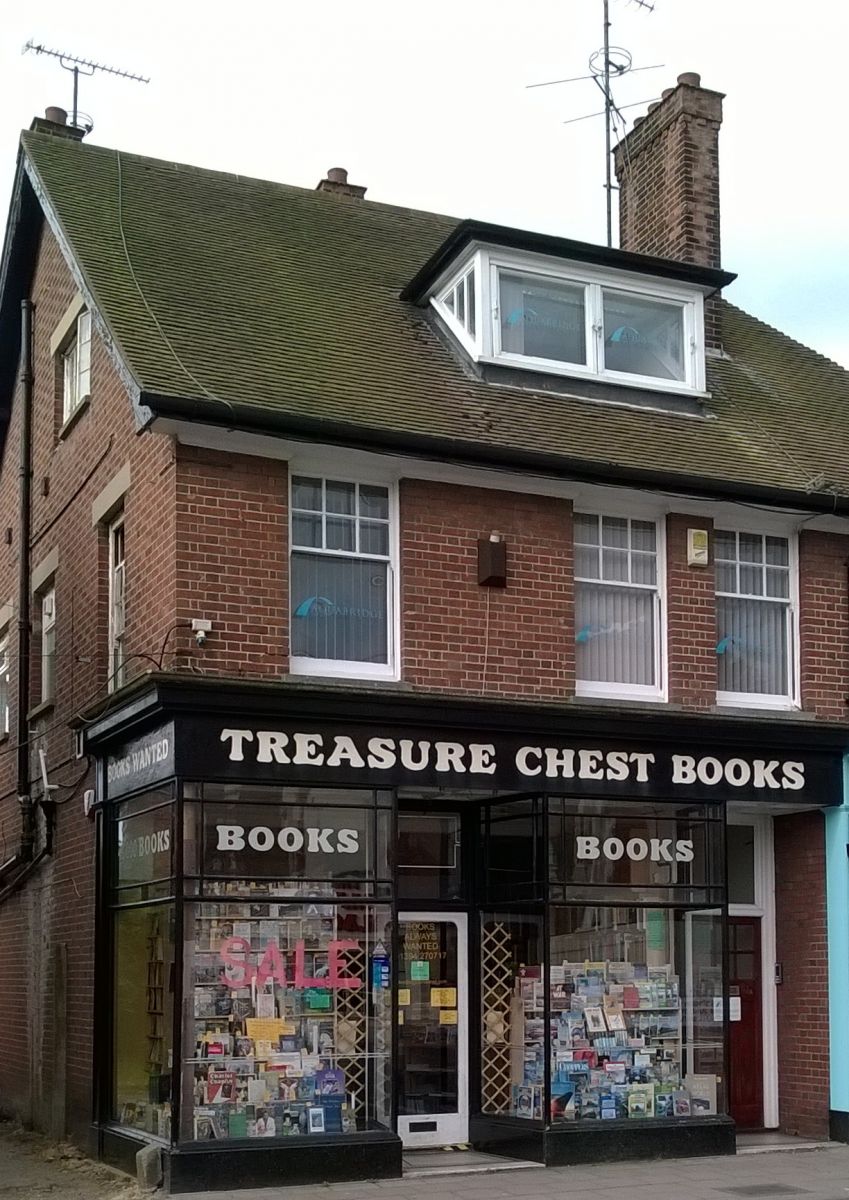 Keep walking away from the Orwell and the next shop of bookish delights that you'll discover is an excellent second hand book shop Treasure Chest. Situated next door to Abbeygate Lighting and just across from The Palace Cinema, this is a maze of books on any topic you could possibly think of! Just when you think you've reached the end, you'll stumble across another room, it's great.
Come out of Treasure Chest and turn right (towards Tescos) and then take another right onto the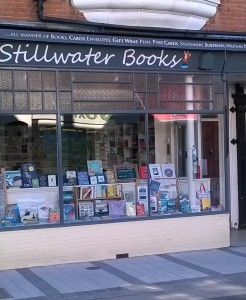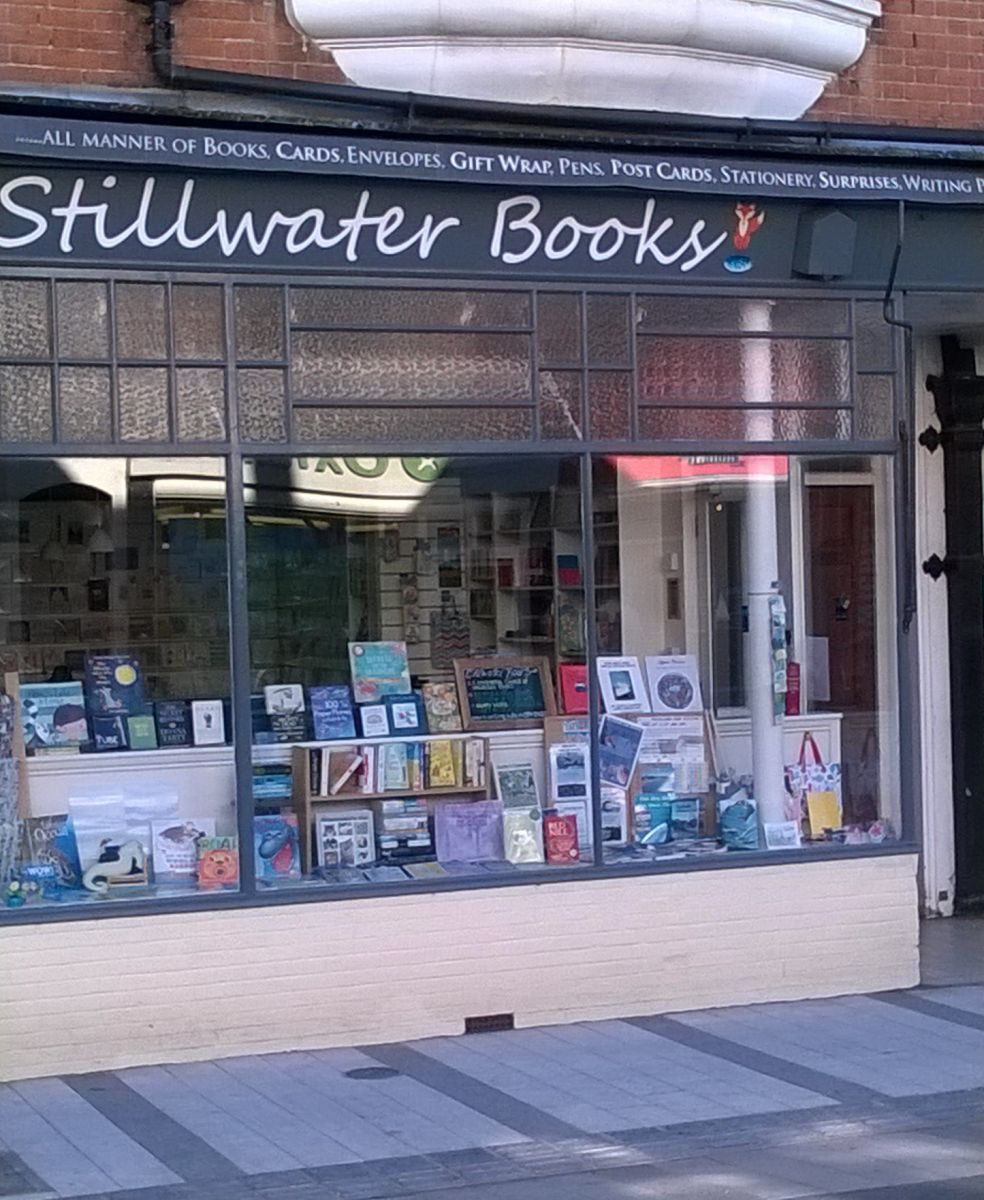 centre of the town centre and pootle down until you see Stillwater Books. This a relatively new addition to the town and owner Will is slowly building up a lovely array of new books that you won't be able to resist. Stillwater are providing books to sell at all our library events so you won't be stranded with an author poised to sign and no book for them to scrawl on!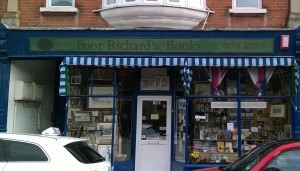 Finally, take the next left after Stillwater and you'll come across Poor Richard's Books. Owned by one of our fab speakers, local author Dick Moffat, this is our other brilliant second hand book shop. There's shelves upon shelves to peruse and don't forget to nip down to the basement for my favourite little nook full to the brim of penguin classics.
There you have it, our book shop tour! Don't forget to bring a few sturdy bags for all those inevitable purchases…
literary love,
Hannah