We loved hosting the following speakers at our 2014 festival…
A.M. Bakalar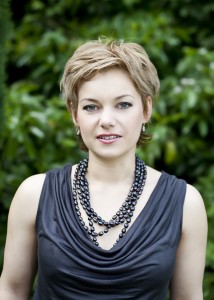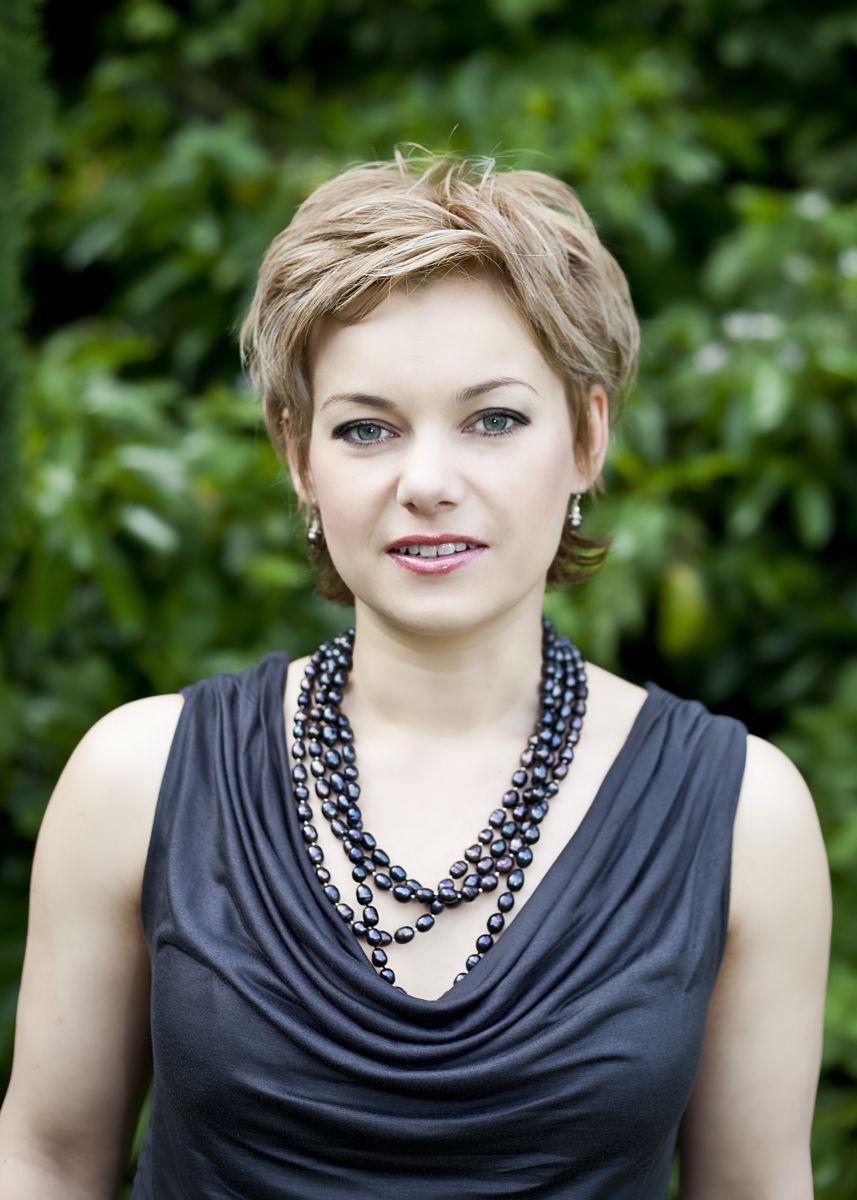 A.M. Bakalar was born and raised in Poland. Madame Mephisto is her first novel and was among readers' recommendations to the 2012 Guardian First Book Award. Her writing has appeared in The Guardian, The International New York Times, Wasafiri and B O D Y. She was the editor of Litro Magazine Polish Issue. Recently she has been invited to participate in Sky News, Immigration: Strain or Gain. A.M. Bakalar lives with her partner, a drum and bass musician, in London. AM Bakalar will be talking, with William Brodrick, to The Times journalist Liz Hoggard  about her novel and Polish literature, culture and history.
Mai Black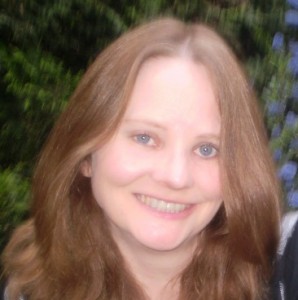 Mai Black is a trained teacher who, since 2012, has been leading a variety of writing groups and workshops in Suffolk. She currently runs a Wednesday evening group at Arlington's Brasserie in the centre of Ipswich and a Thursday evening group on Damselfly Rd in Ipswich. Mai has had work published in The Telegraph and Best magazine and won first place in Norwich Writer's Circle Competition with a story for adults with learning difficulties. She came joint-second place in last year's Felixstowe Book Festival's Short Story competition. Mai will be leading two writing workshops.
Joy Bounds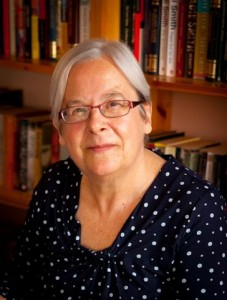 Joy lives in Ipswich and, since retiring from a career in social work, spends most of her time writing. She is the author of Far From Home, a historical novel about Joan of Arc, told from the perspective of her mother. She has become interested in local history and particularly the contribution of women to life in this area.  She will be talking about her new book A Song of their Own, which focuses on how local women in and around Ipswich fought to achieve votes for Women. In it, she explores the burning down of the Bath Hotel in Felixstowe just a hundred years ago, and the ensuing furore. Joy will be speaking at our Suffragette-themed Vintage Tea Parties.
William Brodrick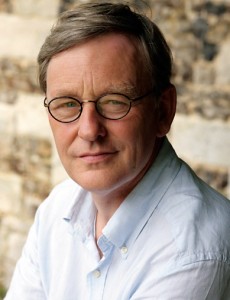 William was an Augustinian friar before leaving the order to become a practising barrister. His previous novels are The Sixth lamentation (a Richard and Judy Book Club Selection), The Gardens of the Dead, A Whispered Name (winner of the Crime Writers' Association Gold Dagger for Best Novel of the Year), The Day of the Lie (winner of the Krakow Book Fair Granice Crime Fiction Award), and The Discourtesy of Death. All his novels feature Father Anselm, a monk turned barrister, who seeks to bring justice beyond the reach of the law. William be talking, with AM Bakalar to The Times journalist Liz Hoggard  about his work and Polish literature, culture and history.
 Diney Costeloe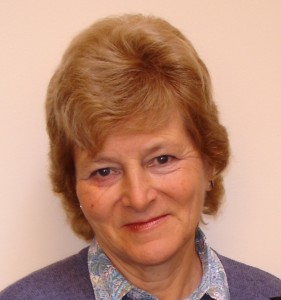 As a daughter of a London publisher, Diney has been surrounded by books all her life. She started writing when she was a child and had her first poem published when she was thirteen. She trained as a primary school teacher and started writing short stories for both children and adults which were published in various magazines and on the radio. She has written ten romantic novels under the name of Diney Delancey, and three 'modern' historical novels under her own name, Diney Costeloe. These are also all available in large print, and two as unabridged audio books. Diney is married to Peter, has three children and seven grandchildren, but in spite of plenty of 'Grannying' she still finds time to write. Diney will be talking about her latest novel The Ashgrove, which is about a World War One memorial.
Sophie Crockett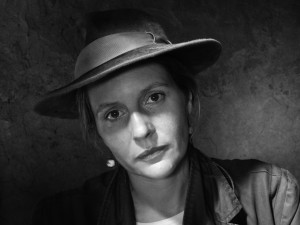 Sophie Crockett was brought up on a yacht as her parents navigated the globe.  She now divides her time between Suffolk and France.  Sophie speaks French and Russian, and her experiences in far flung places inform much of her writing.  One Crow Alone, her second novel has been nominated for the Carnegie Medal; her first novel After The Snow, was longlisted for the Carnegie Medal, shortlisted for the Branford Boase first novel award, and was a Sunday Times, Children's Book of the Week. Sophie will be discussing her young adult novel After the snow.
Donna Fletcher Crow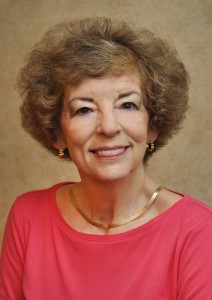 Donna Fletcher Crow is the author of 43 books, mostly novels of British history.  The award-winning Glastonbury, A Novel of the Holy Grail, an epic covering 15 centuries of English history, is her best-known work.  She is also the author of The Monastery Murders: A Very Private Grave, A Darkly Hidden Truth and An Unholy Communion as well as the Lord Danvers series of Victorian true-crime novels and the literary suspense series The Elizabeth & Richard Mysteries. Donna and her husband live in Boise, Idaho.  They have 4 adult children and 13 grandchildren. She is an enthusiastic gardener. Donna will be talking about her passion for British history and the experience of writing historical fiction.
 Cressida Downing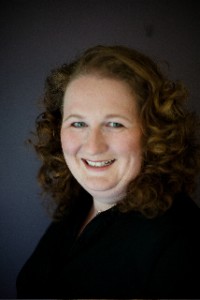 Cressida Downing, The Book Analyst, has worked in publishing and bookselling for over 20 years.  As a freelance editorial consultant, she works for literary agents, publishers and directly for authors.  She is a regular guest blogger at the Writers' & Artists' Yearbook .  She would buy books rather than clothes or food, and lives in East Anglia with two children, two kittens, and one husband. Cressida's website can be found here. Cressida will be leading a workshop about submitting manuscripts.
 Ruth Dugdall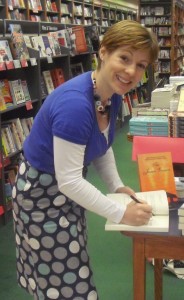 Ruth lives in Luxembourg, with her husband and two children, but she is returning to her home town for the festival. She has always been drawn to wild places and loves living by the sea with all its moods. Ruth's novels explore the psychology and motivation of deviant, sometimes bizarre, behaviour and get inside the minds of ordinary people who act in extraordinary ways. Ruth's website can be found here. Ruth will be appearing as part of a panel discussion with author Nicola Upson to discuss the Red Barn murder, which they have both written about. Ruth will also be appearing with writer Alex Marwood to discuss crime writing in general.
 Harry Freedman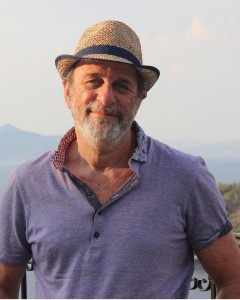 Dr Harry Freedman is a writer and academic with a PhD in Aramaic. His publications include The Gospels' Veiled Agenda (O-Books). He contributed to the Encyclopedia of Modern Jewish Culture (Oxford University Press) and has written for the Jewish Chronicle, Jewish Quarterly, Judaism Today and the Huffington Post. Harry will be talking about his book The Talmud.
Frank Furedi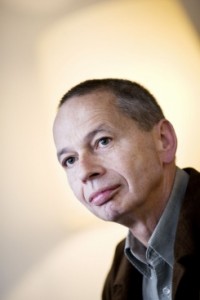 Frank Furedi is Emeritus Professor of Sociology at the University of Kent at Canterbury. Frank will be discussing his book, First World War: Still No End In Sight which explores how, in many ways, World War One never truly ended.
 Steven Gauge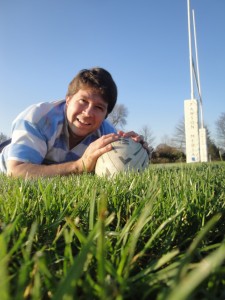 Steve Gauge writes humorous books about rugby, and his Bluffer's Guide to Rugby comes out in March 2014. His book My Life as a Hooker was shortlisted for the British Sports Book Awards this year, and is about how local sports teams can bring a community together as well as help a middle-aged bloke avoid a  mid-life crisis. He's written for The Guardian and worked with Nick Clegg in the lead up to the election and has some great stories to share. Steve will be speaking at our Gala Dinner about his book My Life as a Hooker.
Caroline Gilfillan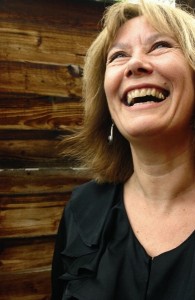 Caroline was brought up in a sleepy Sussex town. She's written poetry and fiction all her life, and her new collection, Pepys was published by Hawthorn Press in November 2012. Her pamphlet Yes (Hawthorn Press, 2010) won the award for the best poetry book in the East Anglian Book Awards. Her stories have appeared in magazines including The London Magazine and Mslexia. Caroline will be sharing her wisdom in our Writers' Surgeries.
 Sarah Hilary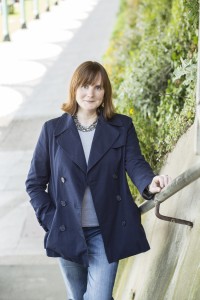 For her short stories Sarah has been awarded the Fish Criminally Short Histories Prize in 2008, the Sense Creative Award in 2010 and, most recently, the Cheshire Prize for Literature in 2012. She has had several stories published in anthologies, including the CWA's anthology. Someone Else's Skin is her first full length novel. Her agent is Jane Gregory, and rights to, Someone Else's Skin have been sold in Norway, Sweden, France, Germany and Italy as well as to Penguin USA who are publishing in 2014. Sarah lives with her husband and daughter in Bath. She has previously worked as a bookseller and with the Royal Navy but now writes copy for a travel publisher. Sarah will be leading a writing workshop with Colette McBeth.
Tobias Hill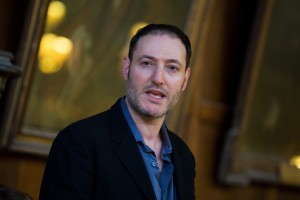 The author of four novels, three collections of poetry and one collection of short stories, Tobias Hill has, among many accolades, been nominated as one of the Best Young Writers in Britain by the Times Literary Supplement selected as one of the country's Next Generation poets and won the International PEN/Macmillan Silver Pen Award.  His fifth novel, What Was Promised has just been published to critical acclaim: '…it should secure Hill's reputation as one of the outstanding writers of his generation.' The Observer. He has been a judge on various book awards including the Guardian First Novel award and the David Cohen Prize. Find out more on his website here. We are thrilled to have What Was Promised as our Festival Read. Unfortunately Tobias can no longer join us due to severe ill health; however, novelists Kamila Shamsie and Nikita Lalwani have offered to come to Felixstowe in Tobias' place, to read from and lead a discussion about What Was Promised. 
Maria Jastrzębska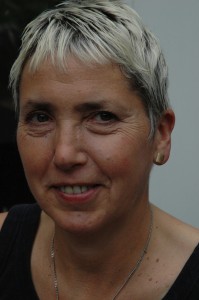 Maria Jastrzębska is a poet, editor and translator. Born in Warsaw, Poland she came to England as a child. Her most recent collection is At The Library of Memories (Waterloo Press 2013). She co-translated Elsewhere by Iztok Osojnik with Ana Jelnikar (Pighog Press 2011). A co-editor of anthologies, her own work is frequently anthologised and features in the British Library project Poetry Between Two Worlds. Her drama Dementia Diaries toured nationally with Lewes Live Literature in 2011. Crossing borders – literal or social – along with questions of identity and belonging are recurring themes in her writing. Maria will be talking about contemporary Polish fiction with Ziemowit Szczerek.
 Julia Jones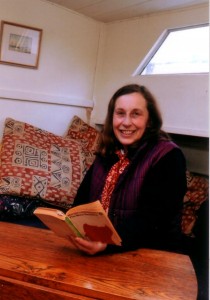 Julia was born in Woodbridge and educated in Suffolk. She knew she was fantastically lucky that her parents owned Arthur Ransome's former yacht Peter Duck but was a pony-mad child so was secretly pleased when they moved to Essex to live on a farm. Julia ran a bookshop in Essex and found herself re-publishing detective novelist Margery Allingham's WW2 testimony, The Oaken Heart. She wrote Margery's biography and eventually inherited all Margery's father's papers – a bequest that developed into Fifty Years in the Fiction Factory. Meanwhile she and her partner Francis Wheen repurchased Peter Duck. Now she sails once again from the River Deben with her children and grandchildren and writes the Strong Winds adventure stories. Julia will be talking about her books and leading an exciting workshop for children.
Felicity Karena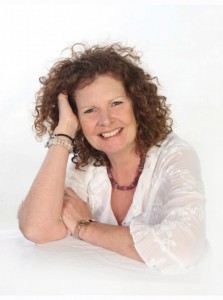 Felicity has facilitated workshops on personal growth for over twenty five years. She has had extensive experience as a professional astrological consultant, complementary health practitioner, university lecturer, public speaker, published writer, teacher and spiritual guide. Felicity will be leading a workshop on Creative Journaling.
Anthony King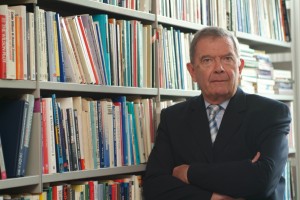 Anthony King is Millennium Professor of Government at the University of Essex. He writes for The Daily Telegraph, The Daily Mail, The Observer and The Financial Times. Anthony joins us to talk about his book The Blunders of Our Governments.
Nikita Lalwani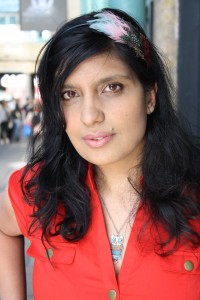 Nikita's first novel Gifted was longlisted for the Man Booker Prize 2007, shortlisted for the Costa First Novel Award and the Sunday Times Young Writer of the Year.  In June 2008 Nikita Lalwani won the Desmond Elliot Prize for New Fiction. Lalwani was born in Rajasthan and raised in Cardiff. In In 2013 she was a judge for the book section of the Orwell Prize, Britain's most prestigious prize for political writing. Her second novel The Village was selected as one of eight novels for the Fiction Uncovered campaign for the best of British fiction. Set in a village modelled on a real-life open prison in India,  The Village is a gripping story about manipulation and personal morality, about how truly frail our moral judgement can be. Nikita will join Kamila Shamsie to host a discussion about our Festival Read, What Was Promised by Tobias Hill.
Trevor Lockwood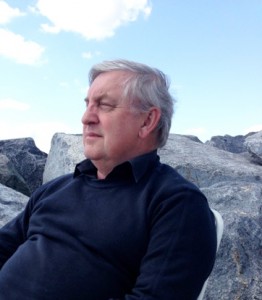 Trevor Lockwood started Author-Publisher Network in 1990, writing, lecturing and running a web site for intending publishers for over 15 years, before moving to community radio. He has published over 120 print books, and now uses an increasing number of formats, including ebooks and audiobooks. Trevor will be talking about the many ways a writer can find an audience.
 Karen Maitland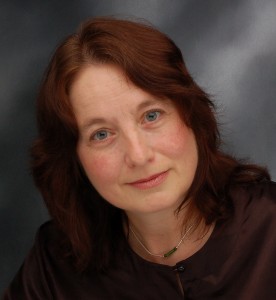 Karen Maitland's historical novels include 'Company of Liars', 'The Owl Killers', 'The Gallows Curse' and 'Falcons of Fire and Ice'. She is also one of six historical crime writers, known as the Medieval Murderers, who together write joint murder-mystery novels. Their 10th novel, The Deadliest Sin, is published in June 2014. Karen will be talking about her experience of writing medieval thrillers.
Alex Marwood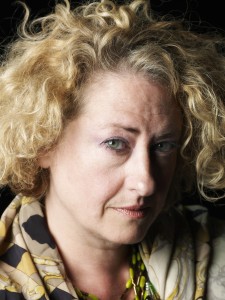 Alex spent a decade as a features writer and columnist for the UK press before turning to writing novels, and had four novels published under her own name, Serena Mackesy, before turning to crime. Alex will be talking about crime writing with Ruth Dugdall.
 Stephen May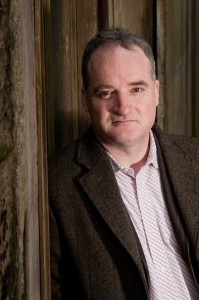 Stephen's first novel Tag won the Reader's Choice Award at the Wales Book of the Year 2009. His second Life! Death! Prizes! was shortlisted for Costa Novel of the Year 2012 and his third Wake Up Happy Every Day was published by Bloomsbury earlier this year. He also co-wrote the textbook Write A Novel And Get It Published. You can find his website here. Stephen will be talking about his new novel Wake Up Happy Every Day and leading a writing workshop.
Colette McBeth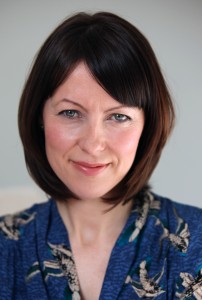 Colette McBeth was a reporter for ten years working for One O'clock, Six O'clock and Ten O'Clock news before turning to fiction writing. Colette is a graduate of the hitmaking Faber Academy. She studied the How To Write a Novel course under the tutorage of Richard Skinner, who also taught SJ Watson (whose novel is being adapted for film starring Colin Firth and Nicole Kidman) and Rachel Joyce, who was longlisted for the Booker for her first novel The Unlikely Pilgrimage of Harold Fry. Colette's second novel is published in July 2014. You can visit her website here. Colette will be leading a writing workshop with Sarah Hilary.
 Helen McCarthy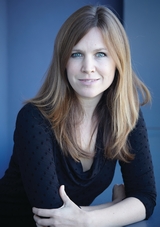 Helen is a senior lecturer in history at Queen Mary, University of London. She studied as an undergraduate at Gonville & Caius College, Cambridge, and as a Kennedy Scholar at Harvard University. She worked briefly for the think-tank Demos before embarking on doctoral studies at the University of London. Her first book, The British people and the League of Nations (2011), explores the vibrant popular cultures of internationalism in inter-war Britain. Before taking up her post at Queen Mary, Helen was a Research Fellow of St. John's College, Cambridge. She lives in London with her husband and two daughters. Helen will be discussing her new book, Women of the World: Female Diplomats in War and Peace.
Alex Monroe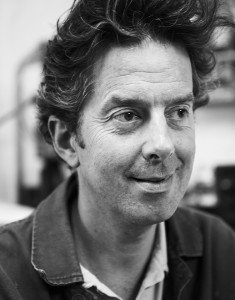 Alex Monroe grew up in rural Suffolk and showed a keen interest in art and design from an early age. Alex trained at Sir John Cass School of Art in Whitechapel. He set up his business in South London in 1986 and Alex Monroe Jewellery is now an iconic and internationally successful brand, with a huge celebrity following, including Sienna Miller, Emma Watson and Carey Mulligan. You can view Alex's beautiful jewellery on his website here. Alex will be talking about his book, Two Turtle Doves: A Memoir of Making Things.
 Jan Pulsford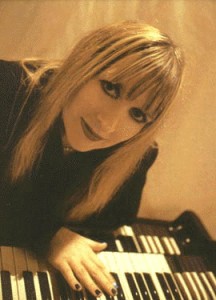 Jan is a songwriter, keyboardist, virtual artist and explorer in music and technology. She wrote and played with Cyndi Lauper and now presents her ambient music online in regular shows to a global audience. You can find her website here. Jan will be joining John Saul for an innovative event combining words and music.
 Emily Rowe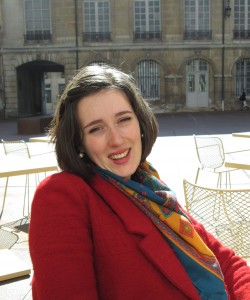 Storyteller Emily Rowe has successfully run Storybox as a weekly project at a local bookshop in Kent for two years and brought the project to Felixstowe Library for the first time during summer 2013. Storybox sessions have become thoroughly enjoyable family events and have been well received by both children and parents. When she's not weaving her storytelling magic she is studying for a degree in English and French at the University of Kent. Emily will be running some wonderful storytelling events for children.
 Guy Fraser Sampson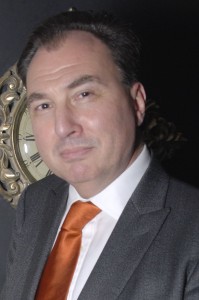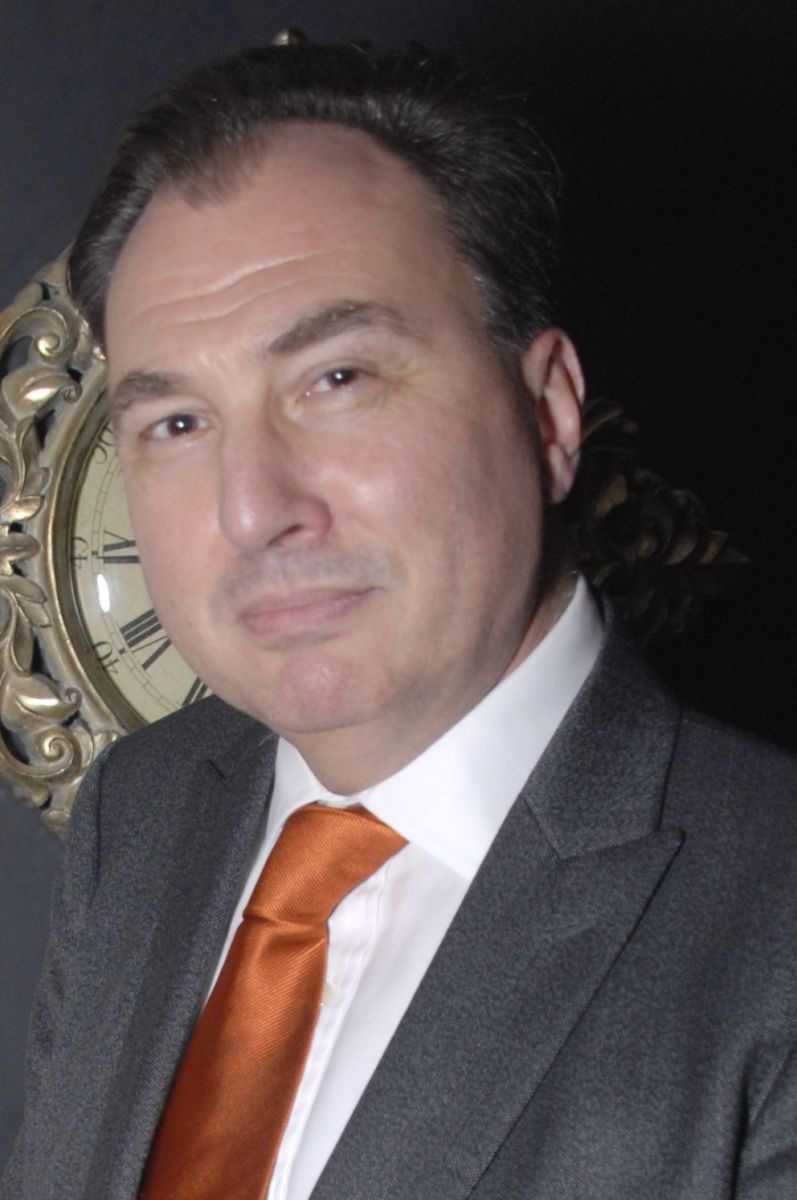 Guy Fraser-Sampson is well known as an entertaining speaker at literary festivals around the country, as well as on radio and television. In his "day job" he writes insightful and often controversial books on finance, investment and economics, including The Mess We're In, a biting indictment of political ineptitude when dealing with the economy over the years since the Second World War. Away from the field of finance, he is best known for his continuation of the much-loved Mapp and Lucia books, one of which was featured on Radio 4 last year. The latest in the series, Au Reservoir, was published recently and will be available in the Festival bookshop. Guy will will be speaking to us about Cricket at the Crossroads, a study of how racial and class prejudice ran through the game of cricket in the 1960s and 1970s.
John Saul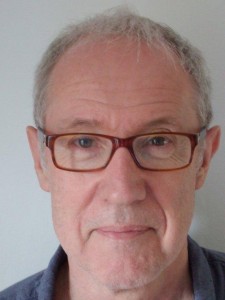 John has published four collections of short stories. The Times declared his fiction 'witty and playful', proof 'the short story is being reinvigorated in excitingly diverse ways'. You can find John's website here. John will be joining Jan Pulsford for an innovative event combining words and music.
 Ziemowit Szczerek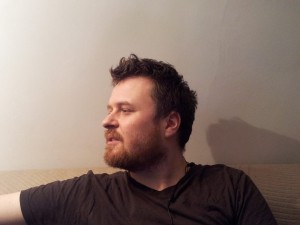 Ziemowit is a journalist and prose writer living in Poland. He is coming to the festival from Krakow, Unesco City of Literature, at the invitation of the British Council. His main subject of interest is Central and Eastern Europe. In 2013 he published his fictionalized reportage on Ukraine, Come Mordor and eat us. Ziemowit will be talking about contemporary Polish fiction with Maria Jastrzębska.
 Kamila Shamsie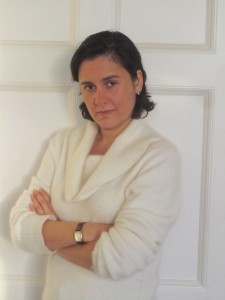 Kamila Shamsie  is the author of five novels:  In the City by the Sea, Kartography (both shortlisted for the John Llewellyn Rhys Prize), Salt and Saffron, Broken Verses and Burnt Shadows which was shortlisted for the Orange Prize for fiction, and has been translated into more than twenty languages. She is a trustee of English PEN and Free Word, and a Fellow of the Royal Society of Literature.  She grew up in Karachi and now lives in London. Kamila will join Nikita Lalwani to host a discussion about our Festival Read, What Was Promised by Tobias Hill.
 Jeff Taylor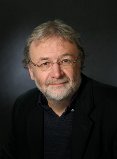 Jeff first discovered East Anglia's rich literary heritage when he returned to Norfolk in 2000 after 25 years working as an archaeologist and museum curator in the north of England and Scotland. He quickly appreciated that the literature inspired by the region was under-promoted and this led to him to write a long-running column on the subject in the Eastern Daily Press.  Jeff, who now lives near Woodbridge, believes that the region still has to capitalise on a heritage which, to quote Malcolm Bradbury, is a "form of imaginative history that gives meaning and presence to a region's history…" He is presently exploring a variety of ways in which this imagined history can benefit the region's residents and visitors alike. Jeff will be talking about the presence of the First World War in East Anglian fiction.
Peter Tremayne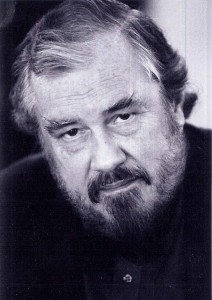 Peter Tremayne published the first Sister Fidelma novel (Absolution By Murder) in 1994 and the 25th title appears next year. The books have appeared in 18 languages, are bestsellers in Germany, France, Japan, the US and the UK. In 2001 an International Sister Fidelma Society was formed in Little Rock (Arkansas) with a world-wide membership which has printed a 20 page magazine (The Brehon) three issues a year since January, 2002. Since 2006 there has been a three day international gathering of fans of the series (Féile Fidelma) in Cashel, Co. Tipperary, where there is now a Sister Fidelma Guesthouse. All of the rooms are decorated in keeping with the characters and images from the books. Peter has garnered many accolades for his work, one of these being the best novel Prix Historia in France in 2010. Peter Tremayne will be discussing his Sister Fidelma mysteries, particularly the character of Brother Eadulf.
Liz Trenow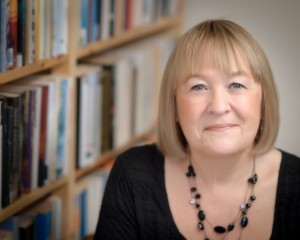 Liz Trenow is a former journalist who spent fifteen years working for regional and national newspapers, and on BBC radio and television news, before turning her hand to fiction. Her second novel, The Forgotten Seamstress was published by Harper Collins in January 2014. Born to a Suffolk family who have been silk weavers for nearly 300 years, she now lives over the border in Colchester, Essex with her artist husband, and they have two grown up daughters. Liz's debut novel, The Last Telegram was a highly-acclaimed best-seller nominated for a national award, and has also been published in the United States and Germany. You can find her website here. Liz returns to the Felixstowe Book Festival 2014 to talk about the influences that inspired her second novel The Forgotten Seamstress.
Nicola Upson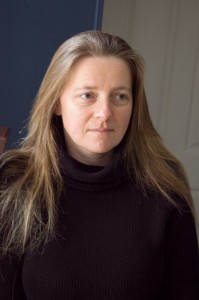 Nicola Upson was born in Suffolk and read English at Downing College, Cambridge. She was an Escalator winner in 2006 for her debut novel, An Expert in Murder, the first in a series of books to feature Golden Age detective writer, Josephine Tey. In 2008, the novel was published by Faber to wide critical acclaim, and praised by PD James as marking 'the arrival of a new and assured talent'. An Expert in Murder was dramatised by BBC Scotland for Woman's Hour, and has been followed by four more novels, most recently The Death of Lucy Kyte. The series paints an atmospheric picture of England between the wars, contrasting the stark reality of life in the 1930s with the glamorous world of theatre and film and featuring a variety of real characters, from the Edwardian murderers, Amelia Sach and Annie Walters, to the Master of Suspense, Alfred Hitchcock. Nicola is the author of a number of non-fiction books, including Mythologies: the Sculpture of Helaine Blumenfeld (Overlook Press). She has worked in theatre and as a freelance journalist, with five years as crime fiction critic for the New Statesman, and is a regular contributor to radio. Nicola will be appearing as part of a panel discussion with author Ruth Dugdall to discuss the Red Barn murder, which they have both written about.
Peter Wyton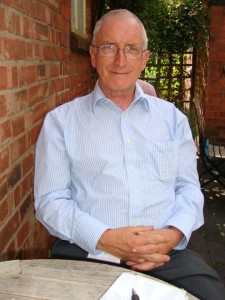 Peter Wyton is a poet who has performed at festivals and arts centres from Penzance to Preston and from Aldeburgh to the Glens of Antrim. He has eight poetry collections to his credit. He has won twenty-five 1st prizes in written competitions and his verse has featured on B.B.C. Radio 4's 'Poetry Please' and in the national press. His poem, 'Unmentioned in dispatches' has been selected for the prestigious O.U.P anthology The Oxford Book Of War Poetry, which will be published in June 2014. Peter will be reading poems from The Oxford Book Of War Poetry as well as more of his own work.