For a taster of our 2015 festival watch this photo compilation put together by our friends at Felixstowe TV. Felixstowe TV was also filming at some of our events and we have put the links in below.
We were delighted to welcome the following speakers to the 2015 festival…
Anna Bentinck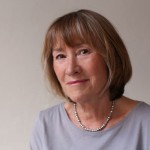 Voice actress Anna Bentinck was trained at the Arts Educational School and started work for the BBC when still at school herself. She and her brother Tim Bentinck (Radio 4's David Archer) used to spend whole days as children talking to each other in particular accents. Anna has always worked extensively for BBC radio and has made over 800 recordings. She has been narrating audio books and taking part in spoken word dramatisations since 2007. Anna will be talking about the process of creating audio-books with Julia Jones.
Patricia Borlenghi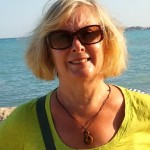 Patricia Borlenghi, who suffers from severe hearing loss, has worked in publishing throughout her career for companies such as Usborne, Bonniers, Hachette and Scholastic. She is the author of several children's books including From Albatross to Zoo, Chaucer the Cat and the Animal Pilgrims, Dear Auntie and The Bloomsbury Nursery Treasury. She started the Patrician Press in December 2012 after completing her MA in Creative Writing at the University of Essex. Since then, she has published twelve titles, eight of which are in paperback editions, and four more will be published in spring 2015. Most of the books are either fiction or poetry.
Patricia divides her time between England and Italy, concentrating on her publishing activities whilst in East Anglia and trying to write her own books when in the Northern Italian Apennines. She will be talking about the publishing world with Alexandra Pringle.
 Oggy Boytchev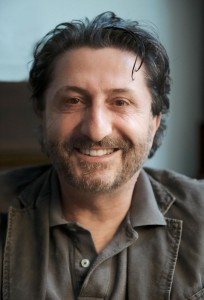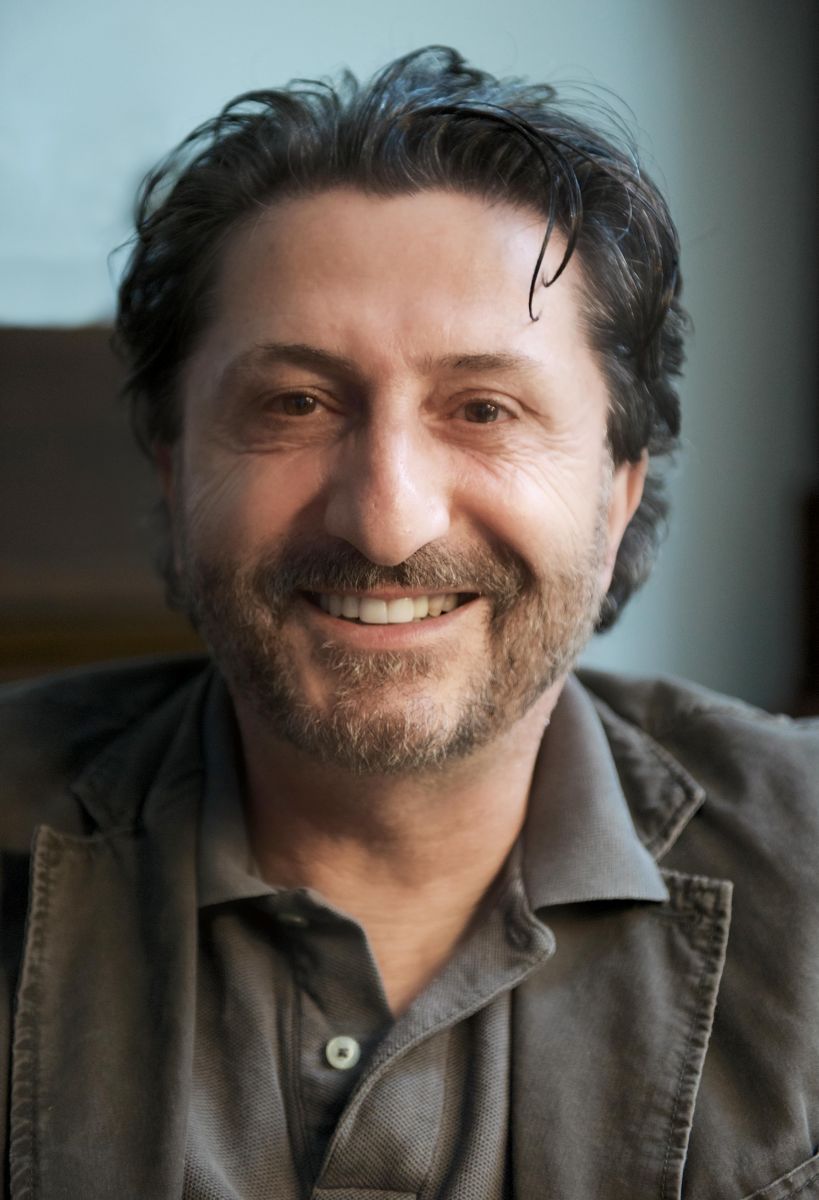 Journalist and author Oggy Boytchev made a dramatic escape from behind the Iron Curtain in Bulgaria in January 1986. A few months later he joined the BBC World Service in London as a newsreader for the Bulgarian Section, before moving into mainstream journalism. In a career spanning 30 years, he has covered the majority of international conflicts since the late 1980s. He has produced television news reports and documentaries from more than forty countries.
Oggy will be talking about his book Simpson & I, which documents Oggy's turbulent, yet highly successful, working relationship with the BBC's World Affairs Editor, John Simpson, and lifts the lid on the untold stories behind some of the most memorable reports ever to appear on BBC News. Watch Oggy's talk here!
Amanda Brandon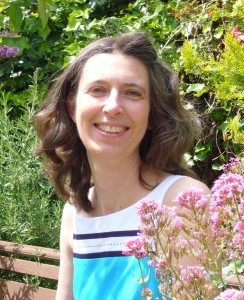 Children's author Amanda Brandon wanted to be a writer from the age of seven. She was told to aim for 'a proper job' and thought working in a library would be the answer. A spell as a school librarian put paid to that idea, when she was told off for reading books instead of putting them away.  She finally found her writing fix by working as a journalist for 13 years at a leading Essex newspaper. Now her time is spent creating her own stories and raising a family by the Essex seaside.
Amanda will be leading interactive storytelling sessions based on her picture books, A Scarf and a Half,  published by Maverick in 2014, and a A Box of Socks, published in May 2015, which celebrate the special relationship between a granny and grandson.
Mark Brayley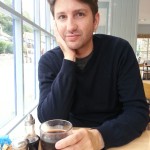 Mark Brayley is a poet and novelist who graduated from Essex University with an MA in Creative Writing in 2010. Having performed poetry for many years, he has a range of styles but has a particular predilection for the work of the French writing group OULIPO, of which 'The Unfettered Cube' is an example. Further examples can be found on the Genius or Not website created by Succour Magazine. Mark's poetry collection, Disarming the Porcupine, was published in June 2013. His first full length novel, The Reluctant Understudy, is due to be published. He is currently writing his second novel, set in the jazz scene of Paris in 1949, and he is working on a new poetry collection of lipograms, entitled Stance. Mark has also run several workshops for both writing and performing poetry, including a recent set of workshops for Suffolk One College in Ipswich.
Ruth Dugdall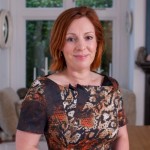 Ruth Dugdall is an internationally published crime novelist, whose works to date have all been set in Suffolk, where she has lived most of her life. Her bestselling novel, The Woman Before Me, is set in Felixstowe, and looks at obsessive love and the dangers of female friendships. Ruth's latest novel, Humber Boy B, is about a young man attempting to establish a new identity in Ipswich, despite being guilty of murdering another boy when he was just ten years old. Inspired by her earlier career in probation, Ruth's writing explores the psychology of deviance. Now living in Luxembourg, she will soon commence work in the local prison, where she hopes to find new inspiration.
Ruth is delighted to be returning to Felixstowe Book Festival, and especially thrilled that Humber Boy B has been chosen as the Festival read.
Felixstowe Café Poets
The Felixstowe Café Poets are a local group that welcomes lovers of poetry and writers of poetry, published or unpublished. They hold friendly group meetings in His Lordship's Library at the Orwell Hotel on the third Thursday of each month. In May the Poets will be marking their first anniversary by producing a book of poems written by members of the group, and this will be available at the Festival. For further information, e-mail pc28911@gmail.com or go along to the next group meeting on the third Thursday in June (the 18th).
Esther Freud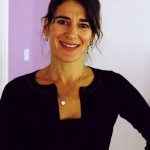 Esther Freud trained as an actress before writing her first novel, Hideous Kinky, which was shortlisted for the John Llewellyn Rhys Prize and made into a feature film starring Kate Winslet. Her novels include Peerless Flats, Summer at Gaglow, The Wild, The Sea House, Love Falls and Lucky Break. She was named a Granta Best of Young British Novelist in 1993. Esther will be talking about her latest book, Mr Mac and Me. Watch Esther's talk here!
Patrick Gale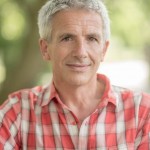 Patrick Gale was born on the Isle of Wight. He spent his infancy at Wandsworth Prison, which his father governed, then grew up in Winchester, before going to Oxford University. He now lives on a farm near Land's End. One of this country's best-loved novelists, his most recent works are A Perfectly Good Man, The Whole Day Through and the Richard and Judy bestseller Notes From An Exhibition, which sold over 300,000 copies in the UK alone.
Patrick will be talking about his latest novel, A Place Called Winter. A bold departure from his previous works, this is a searching, personal historical novel based on a true story in Patrick's own family history.
Adèle Geras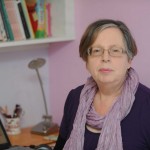 Adèle Geras was born in Jerusalem in 1944. She was educated at Roedean School, Brighton and St Hilda's College Oxford. Since 1976, she has published more than 100 books for children, young adults and adults. Her latest book for adults is Cover Your Eyes (published by Quercus) and she has contributed a novella called Out of the Dark to this year's Quick Reads series. She moved to Cambridge in 2010 and before that lived in Manchester for 43 years. Adèle has two children and four grandchildren, and is a voracious reader and an enthusiastic knitter. She watches far too much television.
Lesley Glaister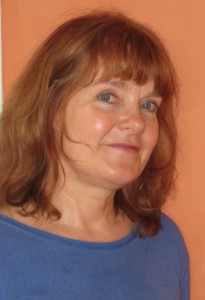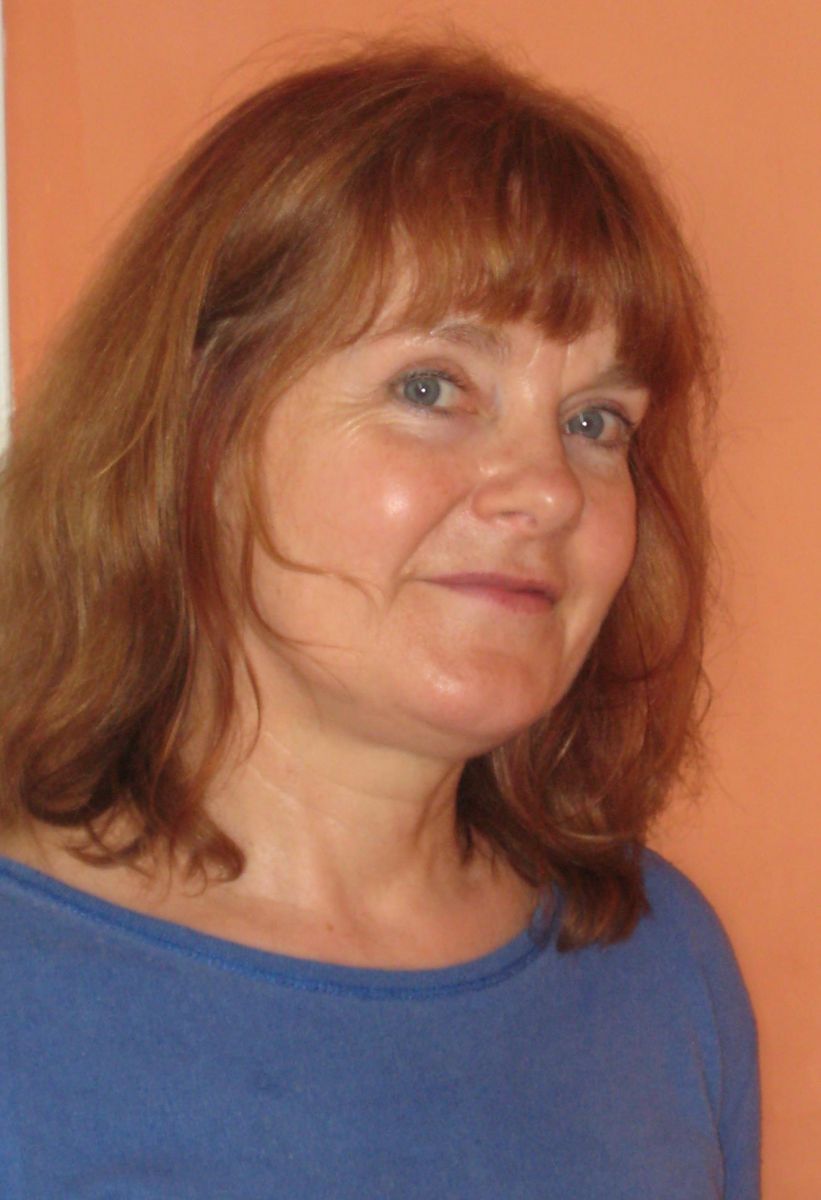 Lesley Glaister is the prize-winning author of thirteen novels, most recently Little Egypt, which won a Jerwood Fiction Uncovered Prize in 2014. Her short stories have been anthologised and broadcast on Radio 4 and she has written drama for radio and stage. Lesley is a Fellow of the RSL, teaches creative writing at the University of St Andrews and lives in Edinburgh. Watch Lesley's talk here!
Elly Griffiths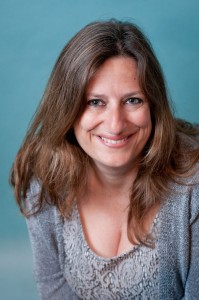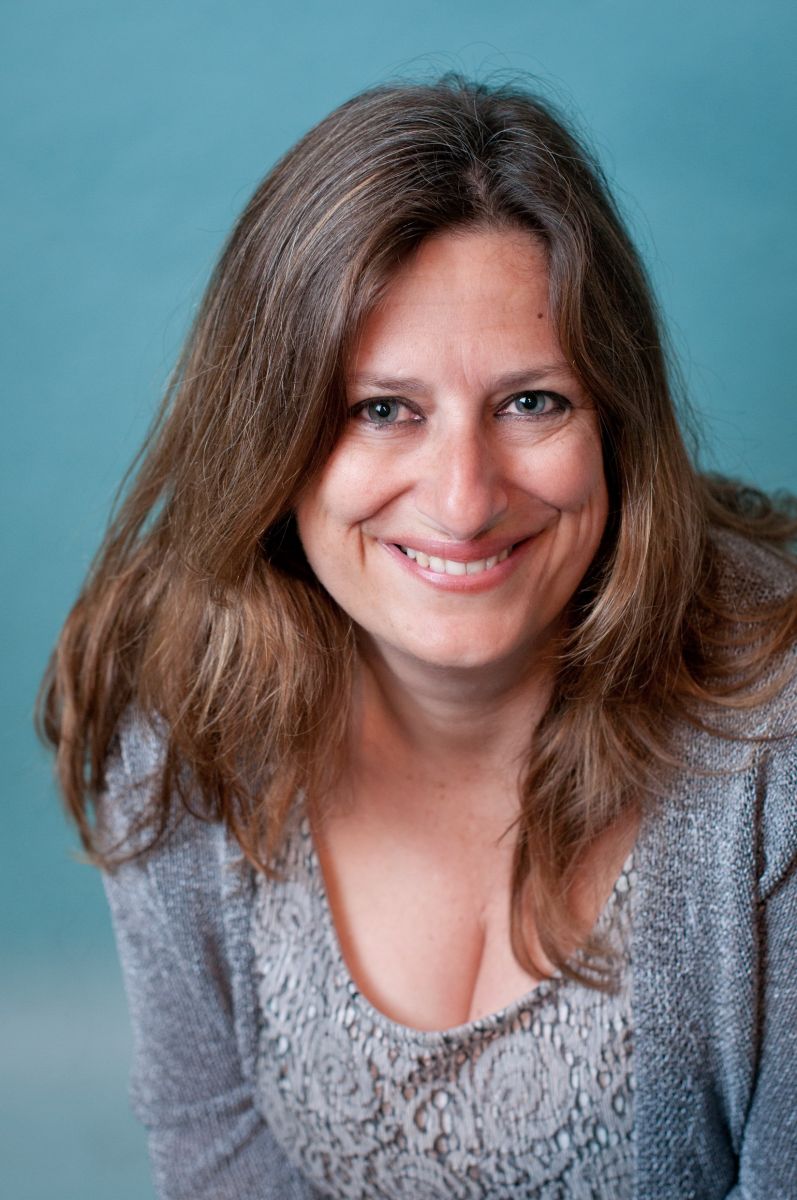 Elly Griffiths was born in London, studied English at King's College London and worked in publishing for 15 years. She wrote four books (under her real name Domenica de Rosa) before her husband's career change inspired her to write about forensic archaeologist Dr Ruth Galloway. Her agent told her she needed a 'crime name' so she became Elly Griffiths. The first Ruth book The Crossing Places won the Mary Higgins Clark award and two Ruth books have been shortlisted for the Theakston's Crime Novel of the Year. Elly is a Sunday Times bestselling author and has twice been shortlisted for the CWA Dagger in the Library award. In November 2014 she published the first in a new series set in 1950s Brighton, The Zig Zag Girl. The seventh Ruth book, The Ghost Fields, is out in April 2015. Elly lives near Brighton with her husband and two children.
Sophie Hannah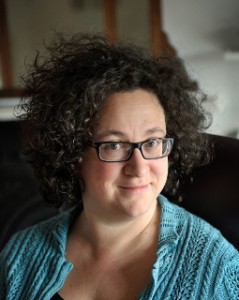 Sophie Hannah is an internationally bestselling writer of psychological crime fiction, published in 32 languages.  In 2014, with the blessing of the Agatha Christie estate, Sophie published a new mystery novel starring Hercule Poirot, Christie's famous detective.  In 2013, Sophie's novel, The Carrier, won the Crime Thriller of the Year Award at the Specsavers National Book Awards.  Two of Sophie's crime novels, The Point of Rescue and The Other Half Lives, have been adapted for television and appeared on ITV1 under the series title Case Sensitive in 2011 and 2012.  Sophie is also a poet and a Fellow Commoner at Lucy Cavendish College in Cambridge.  She lives in Cambridge and the Cotswolds with her husband, two children and dog.
Cynthia Harrod-Eagles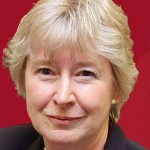 Cynthia Harrod-Eagles is the creator of the much-loved Morland Dynasty series, which enabled her to become a full-time writer in 1979, and which has grown to thirty-five volumes. Cynthia also writes the internationally-acclaimed Bill Slider mysteries. Most recently, she has launched her new WWI-set War At Home series with Goodbye Piccadilly and Keep the Home Fires Burning. Cynthia lives in London, and is married with two children. Aside from writing, her passion is music: she plays in several amateur orchestras, and is proud to sponsor the London Mozart Players.
Jeanette Hewitt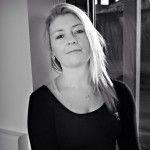 Jeanette Hewitt has had two novels published independently: Freedom First Peace Later, in 2010, and Worlds Apart, in 2013. She has worked with Harper Collins' website 'Authonomy' and 'The Front List' and has also written for online fashion magazine, Offers Boutique, and literary magazines, The Jimston Journal and Spike. Her short story, 'Ellen's Journey', won an award in the author vs. author competition supported by the National Literary Trust in 2008. In July 2012, Jeanette was shortlisted as a finalist in the Marie Claire Inspire and Mentor Award, chosen by Jojo Moyes.
Susi Holliday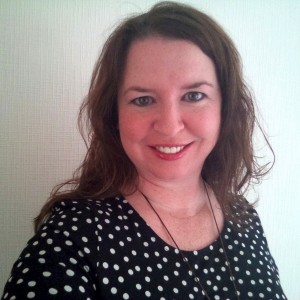 Susi Holliday grew up in Haddington, East Lothian. She works as a Pharmaceutical Statistician and, as a life-long bookworm, has always dreamt of becoming a novelist. She began writing while travelling on the Trans-Siberian Express, and started off with lots of flash fiction. Under the pen name SJI Holliday, she has had several crime and horror short stories published in anthologies, including Off the Record 2: At the Movies, and Horror Factory. In 2014, she was shortlisted for the inaugural CWA Margery Allingham Prize. After travelling the world, she has now settled in London with her husband. Her debut novel, Black Wood, was inspired by a disturbing incident from her childhood.
 Jane Isaac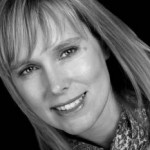 Jane Isaac lives with her husband, daughter and dog, Bollo, in rural Northamptonshire, and has a keen interest in crime writing and travel.  Jane was runner-up for the 'Writers Bureau Writer of the Year 2013′ award. Her books are psychological thrillers inspired by the concept of extraordinary things happening to ordinary people. Jane's debut novel, An Unfamiliar Murder, was nominated as best mystery in the 'eFestival of Words Best of the Independent eBook awards 2013', and her latest title, Before It's Too Late, is released by Legend Press on the 1st of June 2015.
Jane will join Jeanette Hewitt and SJI Holliday to talk about her work and her publishing journey.
Erica James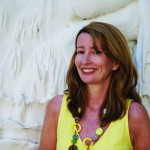 With an insatiable appetite for other people's business, Erica James will readily strike up conversation with strangers in the hope of unearthing a useful gem for her writing. The author of many bestselling novels, including Gardens of Delight, which won the Romantic Novel of the Year Award, and the recent Sunday Times bestseller Summer at the Lake, Erica divides her time between Suffolk and Lake Como in Italy, where she now strikes up conversation with unsuspecting Italians. Watch Erica's talk here!
Julia Jones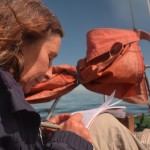 Julia Jones was born in Woodbridge, where her father was a yacht agent. She grew up sailing the Suffolk rivers on her family's boat, Peter Duck, and although her family moved to Essex when she was 12, she has never lost touch with the area. In Essex she ran a bookshop, wrote the biography of Margery Allingham and produced a new edition of the World War II classic, The Oaken Heart. In Suffolk, she writes the 'Strong Winds' series of sailing adventure novels – and still sails Peter Duck.
Felicity Karena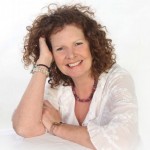 Felicity Karena studied Literature and Art History and Theory at the University of Essex. She has also lectured for the Art History Department at Essex. For many years she has run workshops in self-development; currently she is focusing on 'Exploring Your Creativity through Art Journaling'.
Felicity will be leading a reading workshop on the work of her favourite contemporary author, Barbara Kingsolver.
Tony Kirwood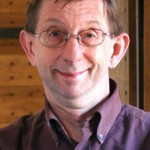 Tony Kirwood has been writing comedy for twenty years and teaching it for ten. His book How To Write Comedy was featured in The Stage magazine as one of the best training books for 2014. Tony's courses round the country have been helping writers find their feet (and their keyboards), win competitions and write for the BBC. He's written for Russ Abbott and a large number of European TV shows, and has performed his own stand-up comedy routine. Tony has also contributed articles for Writing Magazine, The Oldie and other magazines and writes a humorous column for his local paper. He was also a Death Eater in both parts of Harry Potter and the Deathly Hallows, though he's normally fairly friendly.
Emma Kittle-Pey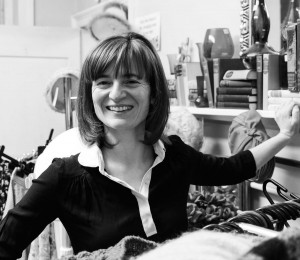 Emma Kittle-Pey studied a Masters in Creative Writing at the University of Essex, where she focussed on short fiction writing. She has subsequently published Fat Maggie and other stories (Patrician Press: 2013). She is founder and a host of Colchester based writing group WriteNight.
Damian Le Bas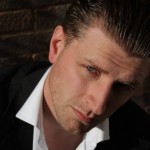 Damian Le Bas is a writer from the West Sussex coast. Born into a large Romany Traveller family in 1985, he grew up speaking Romani, the only Indian language spoken in Britain since the Middle Ages, alongside English.
Damian read Theology at St John's College, Oxford. He has been writing professionally since he was 16, and settled into poetry and journalism after stints in fashion and fine art. His poetry has appeared in Magma, Test Centre, the Times Literary Supplement and The Junket, and he has performed at Latitude Festival, Greenbelt, Modern Art Oxford, the Poetry Café and the Ted Hughes Arvon Centre. Damian has written journalism for The Guardian, GQ, the Literary Review and the Jewish Quarterly, and drama for BBC radio. Since 2011 he has edited Travellers' Times, a long-running magazine and website for Britain's Romani and Traveller people. He co-edited All Change: Romani Studies through Romani Eyes, a collection of essays looking at the academic study of Gypsies from an internal community perspective. He currently resides in a 24 foot trailer in Sussex.
Delaine Le Bas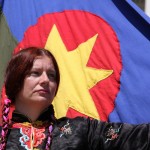 Delaine Le Bas is an English Multi Media Artist from a Romany background who has shown her art extensively both in UK & internationally, including at the Venice Biennale. For centuries Romani people and other Travellers have been making enormous contributions at the cutting edge of artistic culture. For Felixstowe Book Festival she will be bringing the ongoing library of books that are part of the Le Bas archive alongside catalogues and other material relating to the artworks she has created. This material is an unusual and insightful resource into the culture of Romani people and other Travellers.
Delaine can be found at various times in the grounds of the Orwell Hotel and in Felixstowe Library where you can look at the archive, chat to Delaine about her artwork and about issues such as low impact living and the 'outsider' in society. You also have the chance to experience psychogeography -one definition of which is 'a whole boxful of playful, inventive ways to explore a town'. She will present two talks in our adult programme which will relate to the artworks she creates, how as an artist she has developed a multi layered and combined arts practice way of working, and that through the use of a social artistic practice and public engagement it is possibly a way to start to develop new ways of seeing the 'outsiders' of society and the many forms that this takes.
Philippa Lewis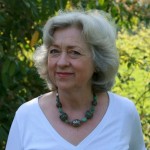 Philippa Lewis has worked as a picture editor, photographer and writer. She founded and, until its recent transfer to English Heritage, ran the Edifice Architectural Photo Library, which compounded her enthusiasm for British Domestic architecture, from the grandest to the scruffiest. Her most recent book, Everyman's Castle: the story of our cottages, country houses, terraces, flats, semis and bungalows (2014), combines social and architectural history. Before that, she authored Everything you can do in the Garden without Actually Gardening (2009), which offered a similar mix of social and garden history.
Mandy Morton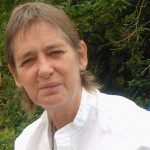 Mandy Morton was born in Suffolk and began her professional life as a musician. Her songwriting formed the basis of six albums during the 1970s and early 1980s, when she toured extensively with her band. She subsequently spent 25 years working as a freelance arts journalist and radio presenter for the BBC, where she produced a number of music and literature documentaries for BBC Radio 2, including the biography of PD James. Since leaving the BBC, Mandy has created The Hettie Bagshot Mystery series, inspired by her own cats, Hettie and Tilly. The series began as a self-published project to while away the winter months, and has recently been signed by Allison & Busby, who will be publishing the first book, The No. 2 Feline Detective Agency, in the summer of 2015, shortly followed by the sequel, Cat Among the Pumpkins.
Mandy still supports the arts through her monthly radio magazine, The Eclectic Light Show, on Cambridge 105, specialising in music, books and theatre. She is the co-author of the theatre book In Good Company, and lives with her partner in Cambridge and Cornwall, where there is always a place for an ageing, long-haired tabby cat.
Barbara Nadel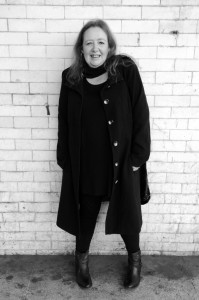 Barbara Nadel was brought up in the East End of London, without the benefit of central heating. She has a degree in psychology and over the years she has worked as a teacher, a bar maid, a fortune teller, an events manager and, most significantly, in mental health services both in hospitals and in the community. Now a full-time crime writer, she currently produces two fictional series, one set in Istanbul (The Inspector Ikmen mysteries, published by Headline) and the other in the East End of London (The Hakim and Arnold series published by Quercus). In 2005 her Ikmen book Deadly Web won the CWA Silver Dagger for fiction and her latest Hakim and Arnold Poisoned Ground has been entered for the CWA Gold Dagger this year. Barbara is married with one grown up son. She likes scrambling about in ruined buildings, cats and wearing a lot of black. Watch Barbara's talk here!
Jim Nind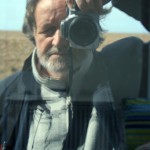 Jim Nind is a Felixstowe-based artist, writer, and academic. His work draws upon the experience of being out there, under the light of the sky, wandering the coastal margins and responding to the pull of the sea. Jim's book, Solvitur Ambulando, combines his fine art photographs with a related prose-poem sequence, based upon the walk from Felixstowe to the fishing and boating hamlet known as Felixstowe Ferry.
Martin O'Brien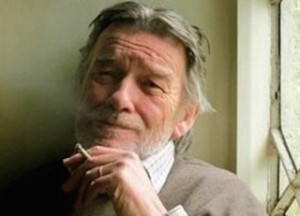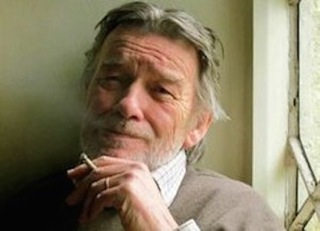 Born in South Devon, educated at The Oratory School, and at Hertford College, Oxford, Martin O'Brien lasted five days as a graduate trainee with an American investment bank before leaving the City to pursue a career as a writer and journalist. After the usual raft of would-be writer's jobs (short-order griddle-chef, waiter, cocktail barman, removals and demolition man), Martin joined Condé Nast Publications as a copy-sub and later became Travel Editor at British Vogue, a position he held for a number of years. After leaving Vogue, he wrote All The Girls, and freelanced as a travel and life-style writer for a number of international magazines. When marriage and fatherhood put an end to his travelling days, Martin settled down to write the Daniel Jacquot detective series, and straight-to-paperback thrillers under the name Jack Drummond. Martin's books have been translated into Russian, Turkish, French, Dutch, Spanish, Portuguese, German, and Hebrew. He also writes stand-alone e-books, the first of which, Lunching The Girls, is now available for download.
Adele Parks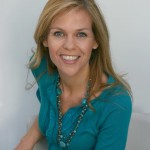 Adele Parks has published fourteen novels, all of which have been top ten bestsellers. Adele has spent her adult life in Italy, Botswana and London until 2005, when she moved to Guildford, where she now lives with her husband and son. Since 2006 Adele has been heavily involved with The Reading Agency, and she is an Ambassador for their 'Six Book Challenge'. In 2008 Adele wrote a Quick Read, Happy Families, as part of the celebrations for World Book Day, which went on to win the 'Quick Read Learners' Favourite Award'. Adele was one of the Costa Book Awards judges for 2011. Her novel The State We're In was shortlisted for the 2013 National Book Awards Popular Fiction Book of the Year. Adele will be talking about her new book, If You Go Away, which will be published in June 2015.
Alexandra Pringle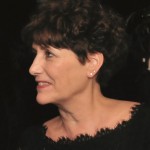 Alexandra Pringle is Group Editor-in-Chief of Bloomsbury. She began her career in publishing as Editorial Assistant on the art magazine Art Monthly. She joined Virago Press in 1978, where she edited the Virago Modern Classics series. In 1984 she was made Editorial Director, later becoming part of the management team to steer Virago through their management buy-out from Cape, Chatto & Bodley Head. In 1990 she joined Hamish Hamilton as Editorial Director and four years later left publishing to become a literary agent. She joined Bloomsbury in 1999. Her list of authors includes Margaret Atwood, William Boyd, Richard Ford, Esther Freud, Elizabeth Gilbert, Khaled Hosseini, Jhumpa Lahiri, Colum McCann, Sheila Hancock, Ann Patchett, George Saunders, Lynn Barber, Patti Smith and Barbara Trapido.
Alexandra is a Patron of Index on Censorship and has been awarded Honorary Degrees of Doctor of Letters from Anglia Ruskin University and Warwick University. She will be talking about the publishing world with Patricia Borlenghi.
Mike Revell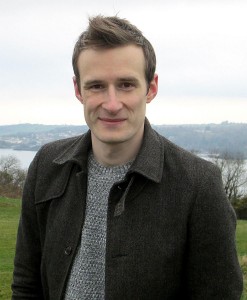 Mike Revell has always wanted to write for children. He studied Creative Writing at the University of Essex, followed by a postgraduate journalism course at Harlow College. Mike also has a passion for American Football, and when not writing fiction, he reports on the NFL for the Mirror newspaper. He lives near Cambridge with his girlfriend and their new puppy, Toffee. Mike will be talking about Stonebird, his début junior fiction novel.
Emily Rowe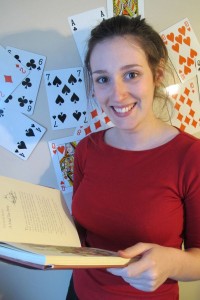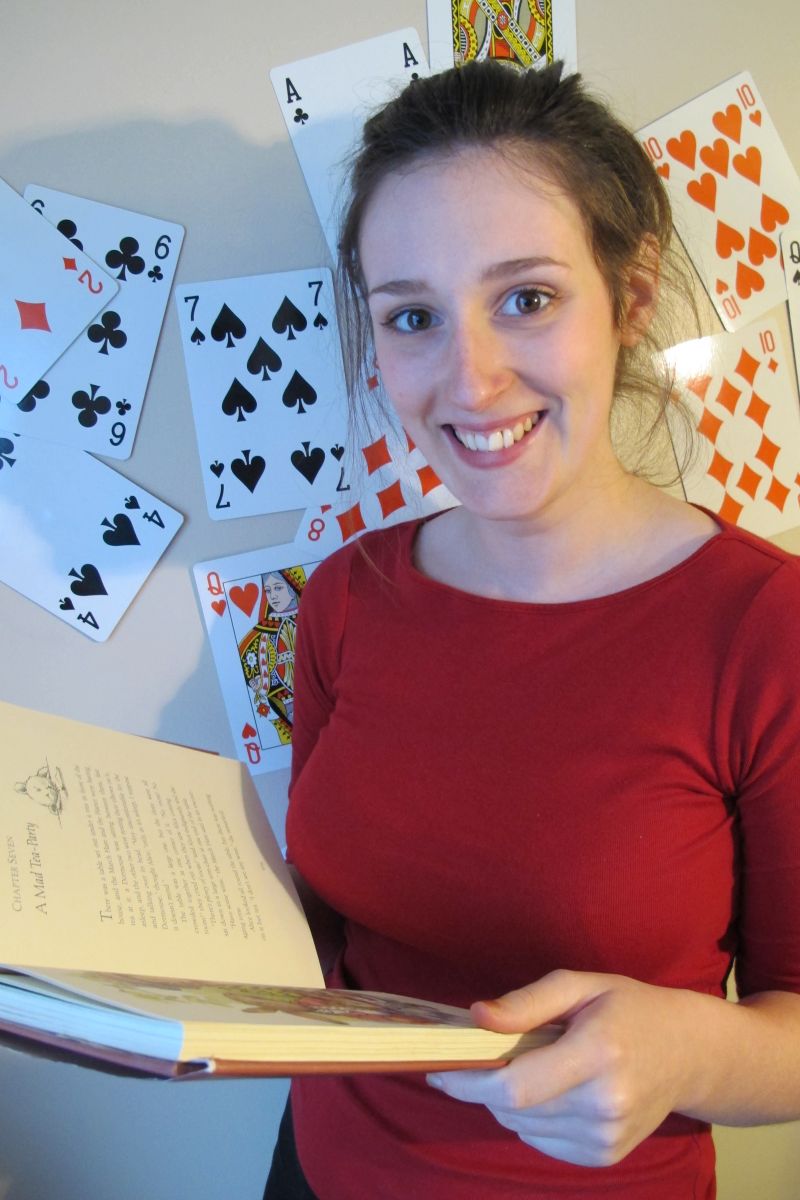 Storyteller Emily Rowe has successfully run a children's storytelling project called 'Storybox' at a local bookshop in Kent for two years. In summer 2013, she brought the project to Felixstowe Library for the first time and at our 2014 festival her Storybox sessions were thoroughly enjoyable family events. When she's not weaving her storytelling magic, Emily is studying for a degree in English and French at the University of Kent, and in September will be commencing a PGCE in primary teaching. Emily is an avid fan of Alice in Wonderland, and is very much looking forward to leading our exciting events celebrating the 150th anniversary of this children's classic.
Brian Scovell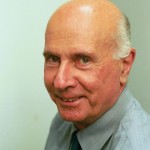 Brian Scovell was one of Fleet Street's most celebrated sports writers, serving 40 years at the Daily Mail. He is the author of 26 books,  has had four books nominated for the British Sports Books Awards and has won two national newspaper awards. Brian has ghost written 11 books, including Football Gentry: The Cobbold Brothers, about the former chairmen of Ipswich Town Football Club, and Time on the Grass, the first autobiography of Sir Bobby Robson, former manager of England – and Ipswich Town. His recently published accounts of Roy Keane and Kevin Pietersen achieved bestseller status. We are delighted to have Brian with us for what we are sure will be a very entertaining talk.
Sara Sheridan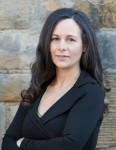 Sara Sheridan writes the popular Mirabelle Bevan Murder Mysteries, set in the, 1950s as well as historical novels set in 1820-1845. Fascinated particularly by female history, she is a cultural commentator who appears regularly on television and radi,o including serving as the historical expert on 'being a lady' on BBC Radio 4's Women's Hour. In 2014 Sara was named one of the Saltire Society's 365 Most Influential Scottish Women, past and present. Twitter: @sarasheridan FB: sarasheridanwriter
Rick Stroud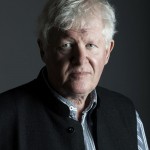 Rick Stroud is the author of The Phantom Army of Alamein: The Men Who Hoodwinked Rommel and The Book of the Moon. He is also the author, with Victor Gregg, of Rifleman: A Front Line Life from Alamein and Dresden to the Fall of the Berlin Wall and King's Cross Kid: A London Childhood Between the Wars. Rick is also a television director, and earlier in his career he was the associate producer of Brideshead Revisited. He has won an Emmy and been nominated for a BAFTA. Rick lives in Chelsea, London.
Elly Crichton Stuart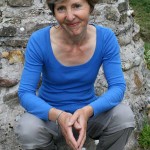 Elly Crichton Stuart is a professional storyteller and writer who works with storytelling as a tool for transformation. She has worked with adults, young people and children throughout the UK and for the British Council in India, Macedonia and Venezuela. She has trained adults in business, teachers in Taiwan and the UK, and run workshops for the Scottish Centre for Storytelling and The Findhorn Community. Since moving to Devon, Elly has become involved with the Pulse Group of Transition Town Totnes, and she co-facilitates Active Hope workshops on behalf of Inner Transition.
Philip Terry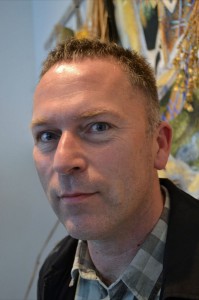 Philip Terry is currently Director of the Centre for Creative Writing at the University of Essex. Among his books are the lipogrammatic novel The Book of Bachelors, the edited story collection Ovid Metamorphosed, a translation of Raymond Queneau's last book of poems Elementary Morality, and the poetry volumes Oulipoems, Oulipoems 2, Shakespeare's Sonnets, and Advanced Immorality. His novel tapestry was shortlisted for the 2013 Goldsmith's Prize. Dante's Inferno, which relocates Dante's action to current-day Essex, was published in 2014, and was an 'Independent Poetry Title of the Year' in 2014.
Liz Trenow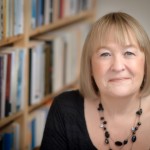 Liz Trenow's novels have been published all over the world in several languages, and The Forgotten Seamstress recently featured in the New York Times top 20 best seller list.  A former journalist, she spent fifteen years working for regional and national newspapers, and on BBC radio and television news, before turning her hand to fiction.  Born to a Suffolk family who have been silk weavers for nearly 300 years, she has often drawn on this heritage as subject matter for her novels.
This will be Liz's third year at the festival, and she will talk about the inspirations for her latest novel, The Poppy Factory, published last year by Harper Collins.
Nicola Upson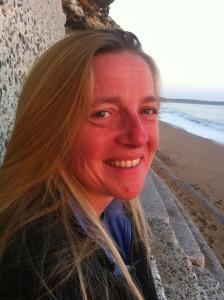 Nicola Upson was born in Suffolk and read English at Downing College, Cambridge. She was the winner of an Escalator/Arts Council England award for her debut novel, An Expert in Murder, the first in a series of books to feature Golden Age detective writer, Josephine Tey. In 2008, the novel was published by Faber to wide critical acclaim, and raised by PD James as marking 'the arrival of a new and assured talent'. An Expert in Murder was dramatised by BBC Scotland for Woman's Hour, and has been followed by four more novels, most recently The Death of Lucy Kyte, set in Suffolk and chosen by The Sunday Times as one of the 50 best crime novels of the last five years. The sixth 'Josephine Tey' novel, London Rain, will be published by Faber in June 2015.
Nicola is the author of a number of non-fiction books, including Mythologies: the Sculpture of Helaine Blumenfeld. She has worked in theatre and as a freelance journalist, with five years as crime fiction critic for the New Statesman. She is a mentor for the Writers' Centre Norwich Inspires project, developing exciting new work by writers under 30, and co-presents a monthly arts programme, The Eclectic Light Show, on Cambridge 105fm. She lives with her partner in Cambridge and Cornwall, and is currently writing a standalone novel set in the 1920s.
Terry Waite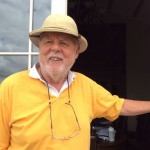 Terry Waite has spent a lifetime working in extreme situations. Over the years he has successfully negotiated with Revolutionary Guards in Iran, Colonel Gadaffi in Libya and Hezbollah in Lebanon. It was in Beirut that he was captured and spent almost five years in total solitary confinement. As he is known for working in such serious and difficult circumstances, it is not always realised by the public that Terry has a remarkable sense of humour, which has enabled him to endure some of the difficulties he has experienced. Now he has decided to demonstrate this side of his personality by writing a comic novel. The Voyage of the Golden Handshake has been widely acclaimed as belonging in the genre of classic British comedy. Terry will talk about this work and his experiences, and the role that humour has played in both of them. Watch Terry's festival talk here!
 Bee Willey
Illustrator Bee Willey is half-French and half-English and travelled a lot as a child, not just between those two countries but also to Australia, Greece, Easter Island and Tahiti. Today she's a creator of light, colourful and wondrous illustrated worlds, and it's a talent that runs in the family. Her grandmother's cousin was Roland Emett, Punch illustrator and designer of many of the contraptions seen in the famous film 'Chitty Chitty Bang Bang'. Bee herself cites Chagall as one of her greatest influences, alongside the likes of Rackham, Doré, Dulac, John Burningham and Brian Wildsmith. She loves monkeys and collects a whole range of things including buttons, beads, postcards, perfume bottles and grey plants with greenish flowers. One of Bee's favourite trips was to Yemen, and next she'd love to visit Madagascar – to see the lemurs.