Our team worked very hard to produce a fascinating and varied programme for this year's Felixstowe Book Festival. It was with enormous sadness that, due to the Covid-19 pandemic, FbF 2020 had to be cancelled. Don't let that stop you from having a peruse and getting inspired by what would have been yet another glorious weekend. Fear not – we are coming to your rescue with some excellent online literary events instead! Head over to our Tickets and Programme section to find out more.
Here is our original 2020 Adult Programme: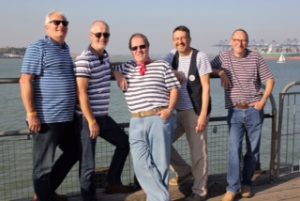 Festival weekend launch event: Felixstowe Ferry Sailing Club
Our seaside book festival launches with an evening of sea themed music in a beautiful venue overlooking the River Deben. An evening of shanties and songs of the sea will be performed by "The Felix Stowaways, the Ultimate Buoy Band"!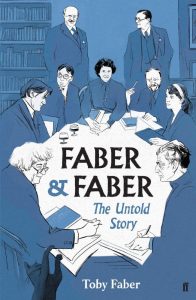 Toby Faber: Faber and Faber, the Untold Story.
Published to celebrate Faber's 90th anniversary, this intimate history of Faber & Faber weaves together the most entertaining, moving and surprising letters, diaries and materials from the archive to reveal the untold stories behind some of the greatest literature of the twentieth century.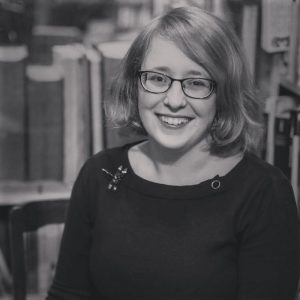 Esther Rutter: This Golden Fleece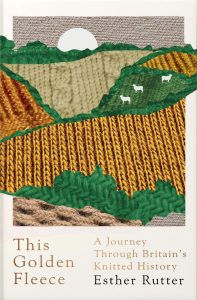 Esther Rutter grew up on a sheep farm in Suffolk and learned to spin, weave and knit as a child. This Golden Fleece is a meditation on the craft and history of knitting and a fascinating exploration of wool's influence on our landscape, communities, history and culture.
Andrew Lownie: The Mountbattens: Their Lives and Loves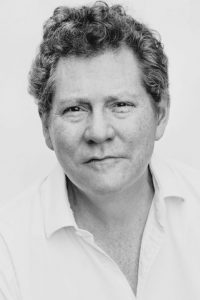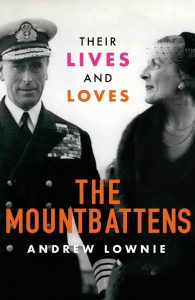 A biographical portrayal of two remarkable people and their complex marriage.
From British high society to the battlefields of Burma and the Viceroy's House in India, this is a rich and filmic biography including all the key figures of the Second World War from Churchill and Montgomery to Roosevelt and Eisenhower as well as the Duke of Windsor, George VI, the Queen, Prince Philip and Prince Charles, Charlie Chaplin, Noel Coward, Salvador Dali, George Gershwin, Joan Crawford, Fred Astaire, Barbara Cartland, Grace Kelly and Merle Oberon.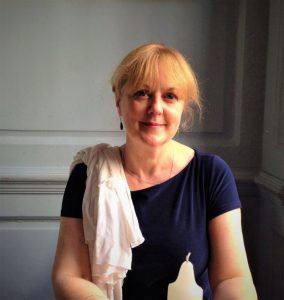 Nicola Upson and Kate Griffin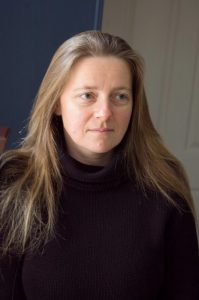 Nicola Upson and Kate Griffin share a passion for theatre, music hall and historic buildings, all of which play a part in their bestselling novels Kitty Peck and the Parliament of Shadows and Josephine Tey Sorry for the Dead, two of the most popular and spirited heroines of historical fiction.
Kate and Nicola will be in conversation with arts journalist Mandy Morton.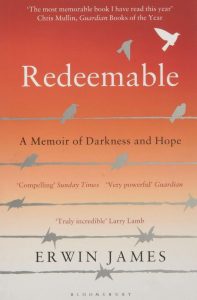 Erwin James – Redeemable: What do we want from our prisons?
Before taking audience questions in a search for the answer Erwin will share his life journey, including his dysfunctional criminal adolescence, his social deterioration and his redemptive prison experience following his conviction for murder. This is an event nobody interested in criminal justice should miss.
Erwin James has been a Guardian columnist and contributor since 1998. He became a writer in prison where he served twenty years of a life sentence until released in 2004. Today he is editor-in-chief of Inside Time, the national newspaper for people in prison. He is a Fellow of the RSA and Honorary Master of the Open Universtiy.
Redeemable is his third book.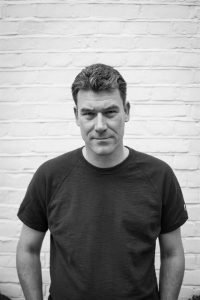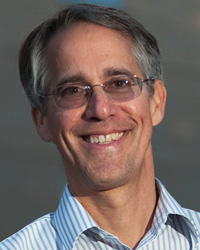 Paul French in conversation with Jeffrey Wasserstrom – Why We Need to Understand China
The UK has invested heavily in the idea of China – we live in a supposed "Golden Age" of UK-China relations. Yet the media feeds us a very mixed diet of economic hope and prosperity contrasted with images of dictatorship, repression and now the troubled situation in Hong Kong. At the same time Chinese history is taught in very few schools; numbers studying the Chinese language have fallen in recent years and tourism to China is down. So what to make of China when we receive such mixed messages about the place and its peoples?
Paul French has specialised in books about modern Chinese history and contemporary Chinese society.
Jeffrey Wasserstrom wrote 'Everything you need to know about China'. His new book Vigil is the first to examine the roots of the ongoing protests in Hong Kong.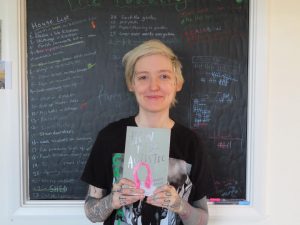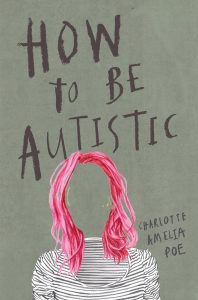 Charlotte Amelia Poe – How to be Autistic
This urgent, funny, shocking and impassioned memoir is a very personal account of autism, mental illness, gender and sexual identity presented from the rarely shown point of view of someone living with autism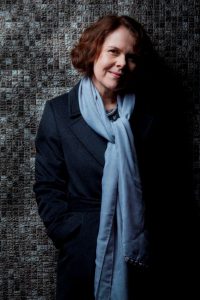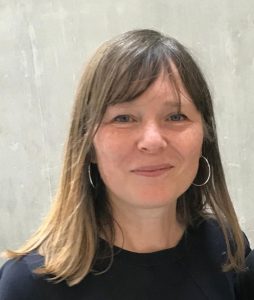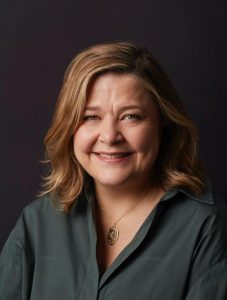 Crime Panel -Kate Rhodes, Louise Millar and Harriet Tyce
A brilliantly unexpected twist can turn a thriller into a bestseller. But is a twist always necessary in a crime novel and can too many spoil the plot? Acclaimed crime writers Kate Rhodes, Louise Millar and Harriet Tyce discuss the fine art of keeping us hooked.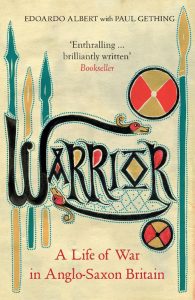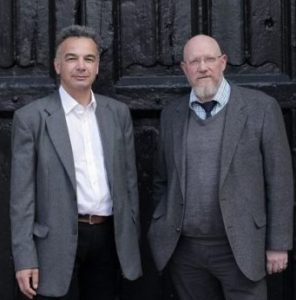 Edoardo Albert with Paul Gething – Warrior: A Life of War in Anglo- Saxon Britain
1400 years, 206 bones, 1 extraordinary story…
At the centre of Warrior is a skeleton uncovered in an Anglo-Saxon graveyard in Northumberland. Warrior brings the story of these bones to life, telling the explosive true tale of this nameless warrior and the bloody life he led.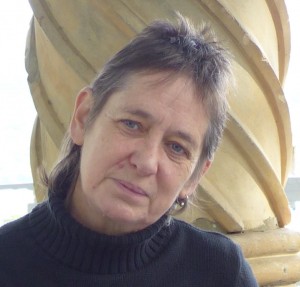 Vintage Tea Party with Mandy Morton
After last year's sell-out vintage tea, Mandy Morton returns to Delicious Nutritious to entertain with readings from her latest book The Ice Maid's Tail, the eighth book in her darkly comic series of the No. 2 Feline Detective Agency. Enjoy an afternoon tea of sandwiches, cakes and ice cream whilst savouring the latest madcap exploits from Hettie Bagshot and her team of detectives.
Please note this event venue is at Delicious Nutritious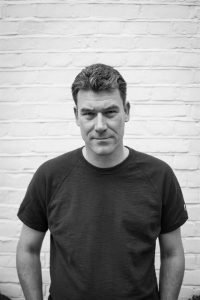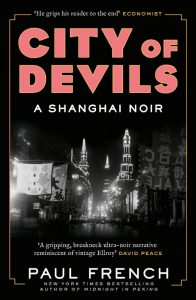 Paul French – City of Devils, a Shanghai Noir
A spellbinding and dramatic true account of Shanghai's lawless 1930s and two of its most notorious Jazz Age criminals.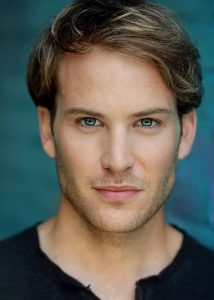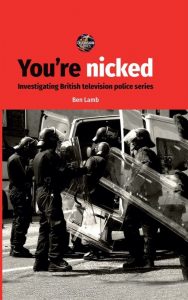 Benjamin Lamb – You're Nicked. A walk through British Crime Drama…
This study of one of British television's most popular genres investigates how police series from 1955 to the present, ranging from Dixon of Dock Green to Happy Valley via The Sweeney, The Bill and Cracker have commented on crime, gender, class and the social disintegration of British Society.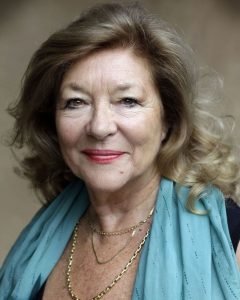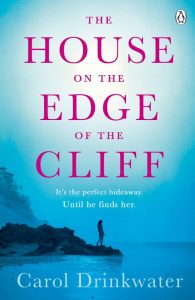 Carol Drinkwater – The House on the Edge of the Cliff
Past and present spectacularly collide in this gripping story of enduring love and betrayal echoing across the decades.
Carol Drinkwater's books, which include memoirs set on her olive farm in the south of France, have sold over one million copies worldwide. She is an award winning actress best known for playing Helen Herriot in All Creatures Great and Small.
Chaired by Rachel Sloan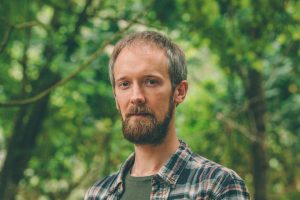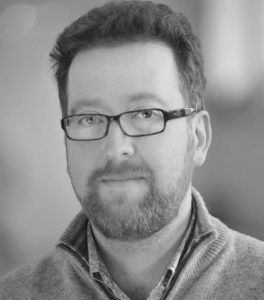 Ben Smith and Gregory Normington – Fiction and the Ecological Emergency
Novelists Ben Smith and Gregory Normington will read from their recent novels, Doggerland and The Devil's Highway and discuss the relationship between fiction and the current ecological crisis. They will ask how fiction can address this issue, but also how subjects such as global climate change and environmental degradation force us to rethink the way we write and the stories we tell.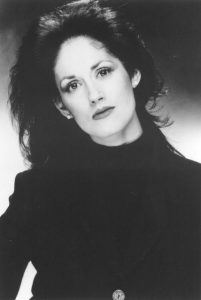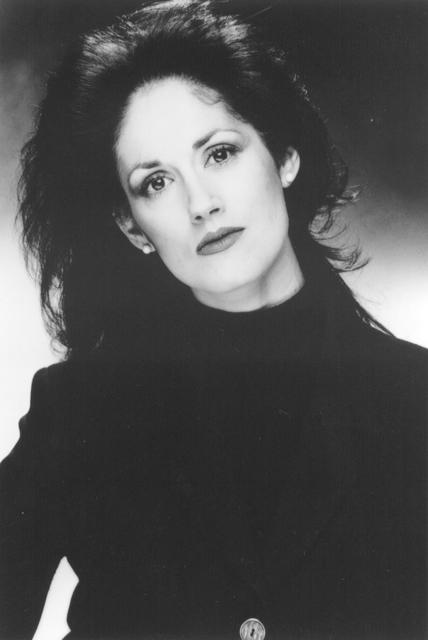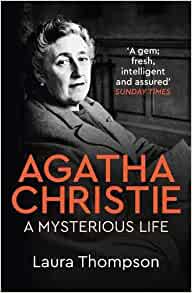 Laura Thompson – Agatha Christie, A Mysterious Life
In conversation with Nicola Upson, Laura Thompson will explore a unique life and mind and our enduring fascination with the original Queen of Crime. To mark the centenary of the publication of Agatha Christie's first novel, The Mysterious Affair at Styles, Laura's acclaimed biography has been updated and reissued.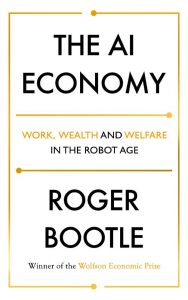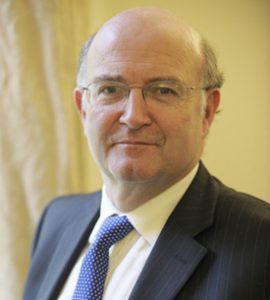 Roger Bootle – The AI Economy: Work, Wealth and Welfare in the Age of the Robot
Acclaimed UK economist Roger Bootle explores the effects of the age of the robot on global distribution of wealth and power and what this means for humankind, our work and our leisure time.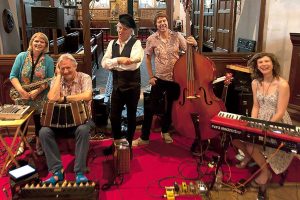 Martin Newell and the Hosepipe Band
Martin Newell and the Hosepipe Band return with a new cocktail of words and music. Having previously performed Martin's works, Black Shuck and the Green Children, they move on with some affectionate post-war snapshots of rural East Anglia during and era of rock 'n' roll, James Bond and the Singing Postman.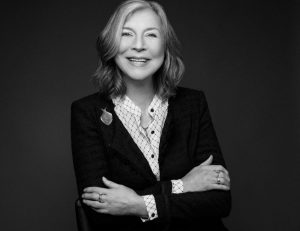 Salley Vickers – Grandmothers
Grandmothers is the new novel from Salley Vickers, Sunday Times bestselling author of The Librarian. It is the story of three very different women: grandmother Nan who leads a secret life as an award-winning poet, glamorous Blanche, passionate reader Minna, and their relationships with the younger generation.
Chaired by Julia Jones.
Kit Yates – The Maths of Life and Death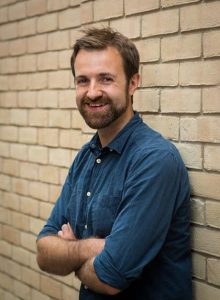 A delight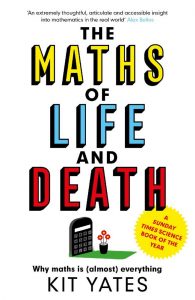 fully readable account of how maths matters not only in offices and homes, but also in every courtroom and hospital ward.
Discover why it's always sensible to question a statistic, often vital to ask for a second opinion and, sometimes surprisingly, handy to stick to the 37%…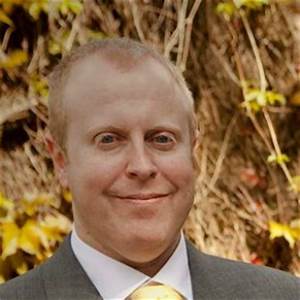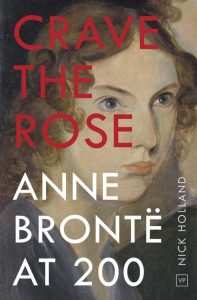 Nick Holland – Crave the Rose: Anne Brontë at 200
Nick Holland is a leading authority on the Brontes. His latest book, 'Crave the Rose:Anne Bronte at 200' celebrates the 200th birthday in 2020 of the youngest Brontë sister. Nick will reveal Anne's brilliance as a writer, her early death and her life with her genius sisters Charlotte and Emily.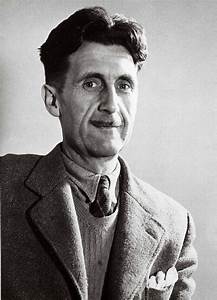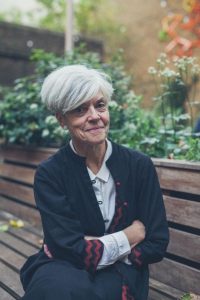 George Orwell's work and now
Seventy five years after the publication of Animal Farm does Orwell's ambition 'to make political writing into an art' help us understand the 21st century?
Jean Seaton is Director of the Orwell Foundation which seeks to promote Orwell's values through debates, artistic interventions and working with young people.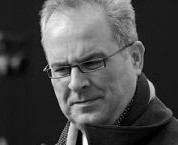 Iain Dale in conversation with Therese Coffey MP
Iain Dale's book Why Can't we All Just Get Along is part-memoir, part-polemic about the state of public discourse in Britain and the world today.
Using experience from his career in politics and the media, Iain says it doesn't have to be this way and suggests how we can all emerge from tribalism and division and become more respectful of each other and those who govern us.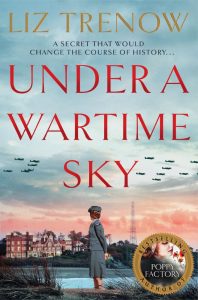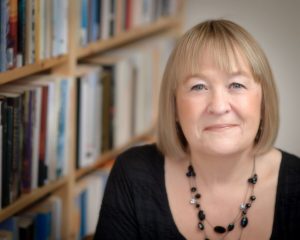 Liz Trenow – Under a Wartime Sky
Liz Trenow's latest novel draws on real life events just before the Second World War when some of the country's brightest minds were gathered at Bawdsey Manor, an extraordinary gothic mansion on the Suffolk coast. They have been tasked by Churchill to develop an invention, shrouded in secrecy, that will change the course of the Second World War. In this febrile atmosphere an unusual relationship develops between a brilliant scientist and a local Felixstowe girl with potentially disastrous consequences.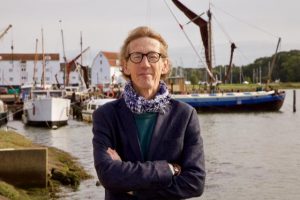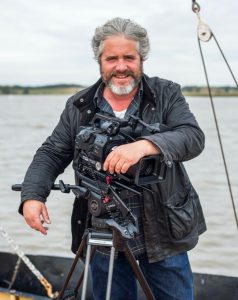 Nick Cottam and Tim Curtis – Life on the Deben
Life on the Deben, a book by Nick Cottam and Tim Curtis, is based on the film of the same name. Using words and striking imagery, the book tells the story of the 25 mile long River Deben, from its Debenham source to the sea and from Roman times to the present day.
Sutton Hoo, the lost port of Goseford, piracy and environmental threats to today's river all feature.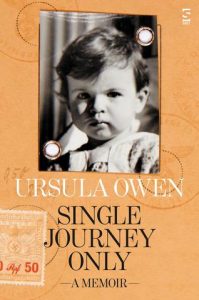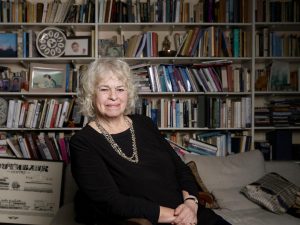 Ursula Owen in conversation with Esther Freud
Ursula Owen, who has published her first book aged 82, talks to Esther Freud about her life as a founding director of Virago Press, campaigner for free expression, founder of Free World Centre and most recently, author of the memoir Single Journey Only.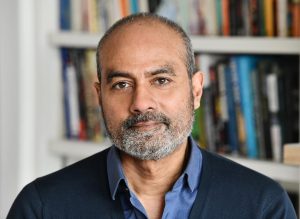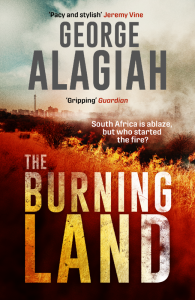 George Alagiah – The Burning Land
The exhilarating debut political thriller from the BBC News at Six presenter, George Alagiah, The Burning Land is set in the new South Africa where corruption threatens the dreams of its people, frustration turns to violence and a shocking murder sets in motion events no-one can control.
Chaired by Mandy Morton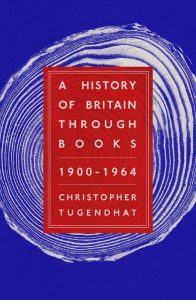 Christopher Tugendhat – A History of Britain Through Books: 1900 – 1964
One of the most revealing and original ways of studying the tumultous twentieth century must be through the key books of the time. Christopher Tugendhat shows how literature has both shaped and reflected public concerns from Lord of the Flies to A Room of One's Own to Heart of Darkness.
Chaired by Catherine Larner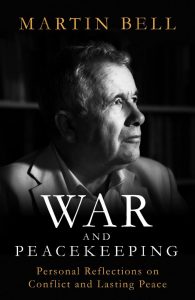 Martin Bell: War and Peacekeeping – Personal Reflections on Conflict and Lasting Peace
Over six decades, Martin Bell former BBC war correspondence and former MP, has stood in eighteen war zones as a soldier, reporter and a UNICEF ambassador.
Now he reflects on war and peacekeeping and where they stand today and calls for us to learn from past mistakes before it is too late.
Chaired by Richard Walker.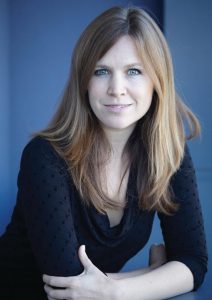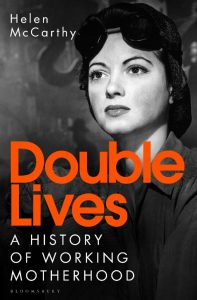 Helen McCarthy – Double Lives: A History of Working Motherhood
Double Lives – A History of Working Motherhood is a groundbreaking social history which will change the way we think about gender, work and equality in modern Britain. Sweeping in scope and meticulously researched, Double Lives uses vivid and powerful storytelling to offer a cultural history for our times.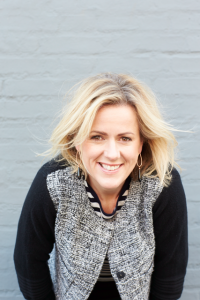 JoJo Moyes – The Giver of Stars
Inspired by the remarkable true story of packhorse librarians in a remote area of Kentucky, this novel is a spellbinding tale of female friendship, romance and the power and wonder of books and reading.
Chaired by Ruth Dugdall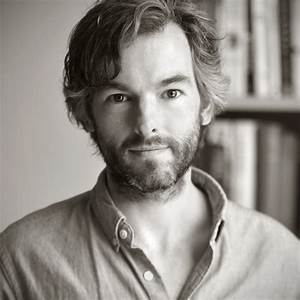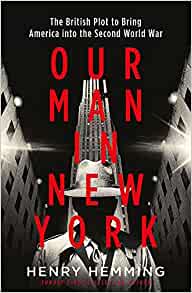 Henry Hemming – Our Man in New York: The British Plot to Bring America into the Second World War
A gripping new true history from the author of the Sunday Times bestseller M.
The extraordinary story of a propaganda campaign like no other; the covert British operation to manipulate American publi opinion and bring America into the Second World War.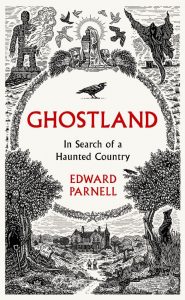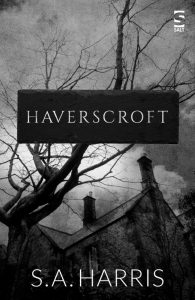 Edward Parnell and S.A. Harris – love a good ghost story?
Love a good ghost story that will send shivers down your spine?
Join Edward Parnell author of Ghostland, in conversation with S A Harris Haverscroft as they discuss the art of darkness and the influence the Suffolk landscape has had on other writers of the eerie, including M R James, arguably Britain's finest teller of uncanny tales.
As ever here at the Felixstowe Book Festival, our brilliant children's programme co-ordinator conjured up a feast of fantastic and funny speakers to delight young readers. Take a peek here for some literary inspiration from what would have been our 2020 Children's Programme…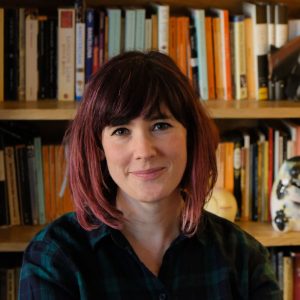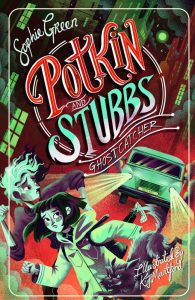 Crime cracking duo for Half Term! Build-a-detective crime writing workshop
Do you like solving mysteries? Ever wanted to write a detective story?
Learn how to invent an original detective character and create a story around them. Sophie Green, author of the Potkin and Stubbs books, will guide you in this fun- packed session. All materials provided.
C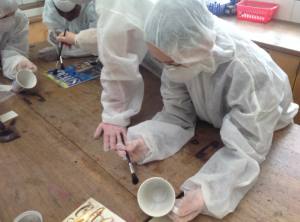 rime cracking duo for Half Term – Forensic Science and crime solving with Lab in a Library
Come and be a detective. Examine the 'crime scene' and gather the evidence to solve the crime. With analysis, fingerprinting and other activities you will put toge

ther the facts to see what happened and who committed the crime! Hands-on activities and great fun! See the work of real detectives.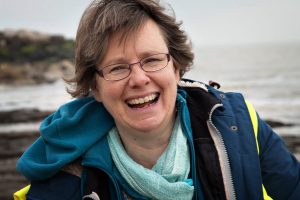 Pre-festival fun: Treasure Your Ocean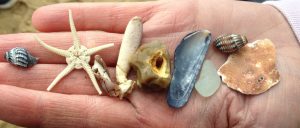 Kate Osborne of Beach Bonkers brings a mini beach to the library. Decipher the clues and hunt for treasure amongst the shingle. Learn about some of the amazing animals, fossils and other treasures to be found on our beaches. Plus there's a chance to handle some more unusual beachcombed treasures including a woolly mammoth tooth and a fossil whale ear bone! There's also a giant beachcombing board game to play.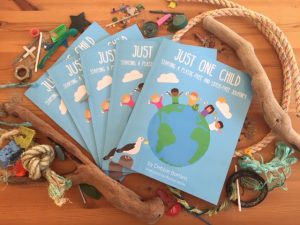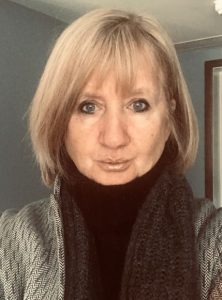 Local author Debbie Bartlett shares her picture book, Just One Child – starting a plastic-free litter-free journey which highlights the problem of plastics in the sea. And, have a go at a seaside themed craft and litter pick game!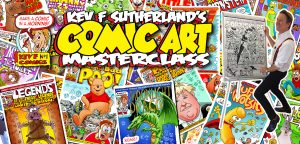 Kev F's Comic Art Masterclass
The ever popular Kev F Sutherland returns with tips on creating your own cartoons. You go home with a comic containing a comic strip by everyone in the group and an individual caricature by Kev. Drawing materials provided. Kev F writes and draws for The Beano, Doctor Who and Marvel Comics.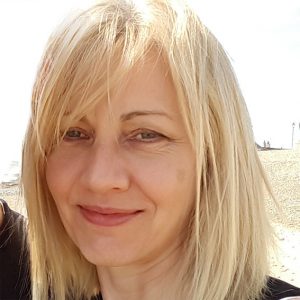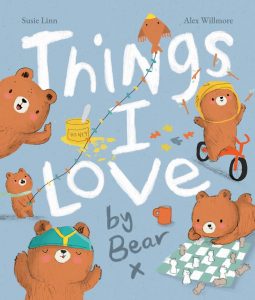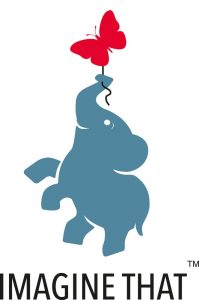 Things I Love By Bear: Storytime and craft with author Susie Linn
Join bestselling local author Susie Linn as she reads her upcoming picture book, Things I Love By Bear. At the end of the story children will love responding to Bear's invitation to share the things that they love too. Event supported by Imagine That Publishing.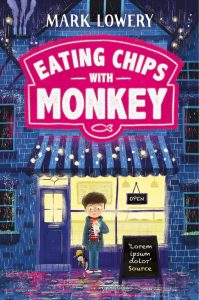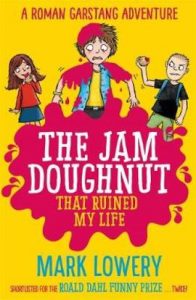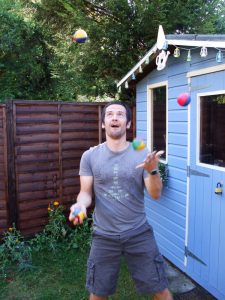 Doughnuts, Chips and Writing Tips with Mark Lowery
Join international award-winning author Mark Lowery for a fun, funny and interactive talk about all of the important things in life: reading, writing and, of course, fish and chips. Expect magic tricks, silly wigs and lots of exciting tips about how to improve your writing.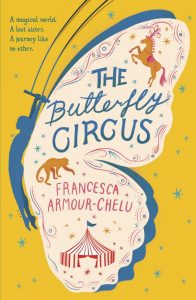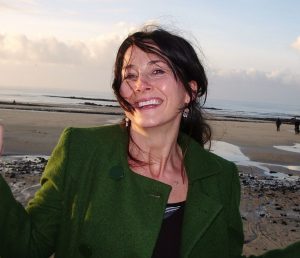 Roll up, Roll up for the Butterfly Circus
Come and hear about dazzling trapeze artists and sisters, Tansy and Belle, who are helped by a magical shadow when Belle is mysteriously kidnapped! Author Francesca Armour-Chelu shares her inspiration and writing tips so you will be inspired to create your own adventure with unforgettable characters.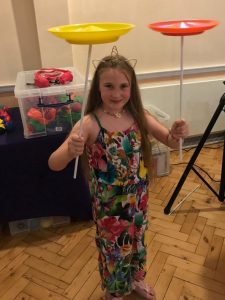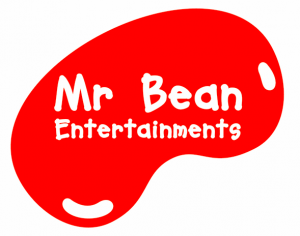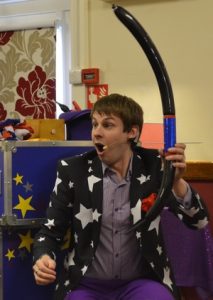 The Magic of the Circus with Mr Bean Entertainments
Join us for an action packed finale to the children's festival. For the first hour experience all the fun of the circus as you are taught skills such as plate spinning, juggling, hula hooping and more. Then sit back and enjoy a circus-themed magic show and balloon modelling.
And don't forget the thrilling workshops we would have had on offer…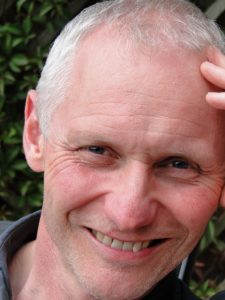 Writing Radio Drama – Workshop
Free your imagination with this inspirational, fun, creative workshop on writing radio drama. Beginners welcome -no experience needed. Andrew Burton is a playwright and workshop leader and teaches playwriting at the University of Essex.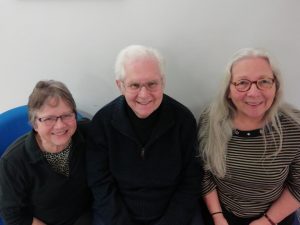 Shoreline – triple taster session
Shoreline is a joint event run by Felixstowe Cafe Poets, Felixstowe Scribblers and Orwell Writers, suitable for experienced and new writers alike.
This event comprises three short taster workshops which aim to stimulate your creative juices in prose and poetry. You will gain a deeper understanding of approaches to writing, producing short items in each workshop.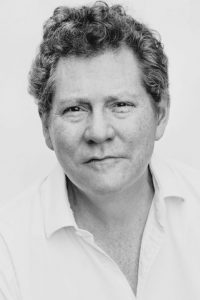 Andrew Lownie – How to Get Published Masterclass
Andrew Lownie has run his own literary agency since 1988, having previously been a director of Curtis Brown. According to PublishersMarketplace, he is often the top selling agency in the world. A former literary agent to EnglishPEN, he speaks regularly at festivals on how to get published.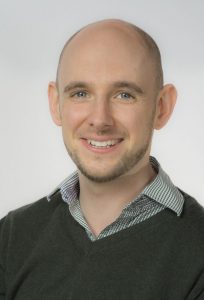 Workshop – Writing your Life
Every life tells a story. Every story is worth telling and worth hearing. Join Gatehouse Press publisher Sam Ruddock to explore how you might write your life, whether in fiction, non-fiction, poetry or any other form. This relaxed and friendly workshop will offer activities, conversation and examples to help you start, understand, or even finish the story of your life.
That's all, folks!