FELIXSTOWE BOOK FESTIVAL 2022
We are aware that some people are having technical issues booking tickets online.  If you have problems please book your tickets by phoning the  New Wolsey Theatre on 01473 295900.
The Festival is returning to Harvest House and we are also looking forward to hosting events at the Two Sisters Arts Centre where we have our festival launch weekend on the 11th June with the ever popular Martin Newell and the Hosepipe Band,  and on 12th June, actor Michael Pennington talking about his life and career.
On the 19th June Orwell Writers are running a day of creative writing workshops. For details please click on workshops under the programme on the website.
Then on the 25th of June we have a day of "Suffolk and the Sea"  and on the 26th June an Emerging Writer's Day.
We have some very special treats in store for you including appearances by Patrick Gale talking about his latest book Mother's Boy; Stephen McGann on Call the Midwife, a Labour of Love and, after appearing in our 2021 online programme, we hope that Carol Drinkwater will finally be able to travel from her home in France to join us in person at Felixstowe.
_________________________________________________________________________________________________________
We are also pleased to announce that Felixstowe Book Festival and Essex Book Festival are teaming up for a special celebration of the publication of writer and environmentalist Jules Pretty's latest book Sea Sagas of the North: Travels and Tales of Warming Waters.
The day begins at Felixstowe Museum, then sets sail via the Foot and Bicycle Ferry from Felixstowe to Harwich Quay – replete with Salty Tales from award-winning storyteller Glenys Newton – before concluding at The Redoubt Fort. Audiences are invited to join us for part or all of the day.
For further details and booking information please click under Adult Programme for Sunday 26th June.
_________________________________________________________________________________________________________
For the festival weekend all visitors to the book festival will be able to visit the yacht harbour at Levington  to see and possibly go on board  four historic yachts.
The Nancy Blackett was Arthur Ransome's favourite yacht.
Peter Duck Built built in Pin Mill for Arthur Ransome and now owned by Julia Jones.
Duet, now managed by the Cirdan Trust is the longest serving sail training vessel in the UK.Duet is a keen competitor in the annual Tall Ships' Race and has been both class and overall winner.
Tinfish II  a much-travelled cruising yacht.
Duet will be open to visitors all weekend as will Nancy Blackett (as long as their volunteers are on board)
 Peter Duck and Tinfish II are privately owned boats so visitors will be welcomed when the owners or families are on board.
The Nancy Blackett Trust will organise some music (accordion and fiddle) down at the yacht harbour There may possibly be shanty singers as well.
It is possible to walk up a footpath to Two Sisters Arts Centre for the speaker events.
Programme
The home of books by the sea…The Felixstowe Book Festival 2022 will take place over the weekend of the 25th to the 26th of June 2022 with preview events from 11 June 2022
What we've been up to…
Hello booklovers, It's not long to go until our festival weekend on the 25th and 26th of June. … [Read More...]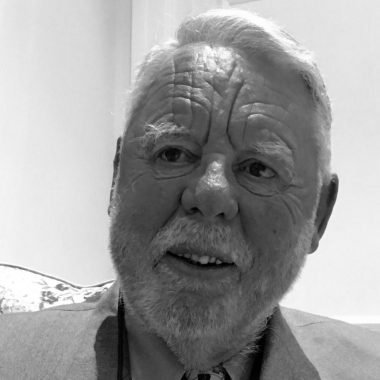 Hello booklovers, A sneaky heads up for you - in conjunction with the Felixstowe Book Festival and … [Read More...]
Hello booklovers, We are delighted to bring you our 2022 programme! Taking place over the 25th and … [Read More...]
If you would like more information about Felixstowe Book Festival, please contact fbfbookclub@gmail.com. Our official bookseller is Stillwater Books, 36 Hamilton Road, … ... more ...