Launched in 2013 Felixstowe Book Festival is a celebration of "Books by the Sea".
Authors and audiences love this festival's unique intimate, welcoming atmosphere. They appreciate the chance to combine a weekend packed with author events with seafood suppers, walks along the prom with its colourful beach huts (said to be the oldest in the country), a wander in the award winning seafront gardens and even a bracing swim.
Author events are followed by book signings and the chance to meet a favourite author. There's a mix of genres, fiction, non fiction and poetry and events for children. You can meet  very well known, award winning fiction authors and also get the chance to discover debut writers. We are joined by experts who can talk knowledgeably and absorbingly about the environment, politics, history, science, art, economics and more.
Our venue is the stunningly beautiful heritage building, Harvest House.  Set in gardens above the sea, it is situated in the Edwardian centre of Felixstowe.
Our more unusual events have included story a poetry juke box in a beach hut, events in a historic fort, story telling in the woods, in beach huts, in seaside shelters, in a chip shop and on a passenger ferry, writing workshops in a Martello Tower and in a shipping containers.
Just SOME of the many fascinating speakers our audiences have been able to meet in previous years:
Our Festival Patrons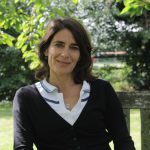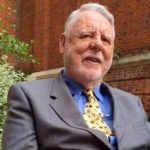 ---
and
Tracy Chevalier,  Amanda Craig, Louise Doughty, Louis de Bernières, Patrick Gale, Elly Griffiths, Maggi Hambling, Sophie Hannah, A. L. Kennedy, Prue Leith, Stephen McGann, Deborah Moggach, Jenni Murray, Stella Rimmington, Nicola Upson, Salley Vickers, Justin Webb